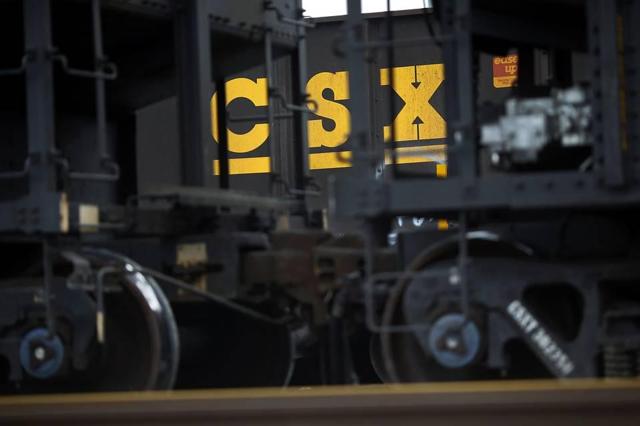 Click to enlarge
Record low interest rates have buoyed the U.S. economy since the Financial Crisis. Robust growth has driven the energy boom and stoked rabid demand for railcars. That boom may becoming to an end as the global economy is now in shambles. That does not bode well for cyclical names like American Railcar (NASDAQ:ARII).
Revenue Has Been Robust
The company's Q4 revenue was up 73% Y/Y, driven by Manufacturing revenues which grew 88%.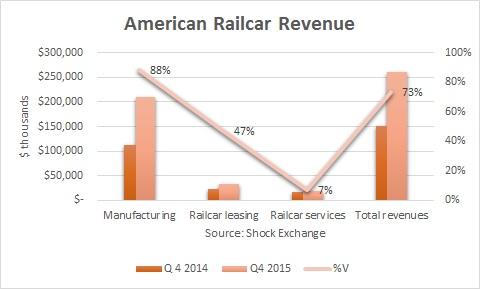 Manufacturing was spurred by a higher mix of direct sale shipments relative to railcars shipped from the company's lease fleet. This was partially offset by lower average selling prices from a higher mix of hopper railcars vis-a-vis tank cars. The company shipped 1,885 direct sale railcars and 45 railcars built for the lease fleet. In the year earlier period ARII shipped 893 direct sale railcars and 1,224 railcars built for the lease fleet. Revenues and earnings related to leased railcars are recognized over the life of the lease; the higher mix of direct sales partially spurred revenue and earnings in the most recent quarter.
EBITDA of $74.2 million was also up 42% Y/Y. EBITDA did not keep pace with revenue growth as margins fell to 28% from 35% in the year earlier period. The biggest difference was the mix change; gross profit margin fell to 28% from 32% in the year earlier period, which hurt margins.
The Backlog Is In Decline
The past might not be prologue for ARII. Railroad traffic has slowed in general. Instead of transporting oil cross country, refiners are importing more of it. That portends less railroad traffic pursuant to oil and a decline in the need for tank cars. That cannot be good for ARII, Greenbrier (NYSE:GBX) or Trinity (NYSE:TRN).
Secondly, the company's railcar backlog has peaked. Its backlog grew from 1,050 units in 2010 to 11,732 at the end of 2014. The backlog fell to 7,081 at year-end 2015 -- down about 40% Y/Y. The backlog and earnings from the backlog will likely fall further as the energy boom comes to a head due to declining oil prices and oil & gas bankruptcies.
Over 40 oil & gas companies went belly up through mid-December and there will likely be more due to revolver cuts. Analysts expect the company to deliver Q1 2016 revenue of $196.04 million, implying a 25% decline Q/Q. ARII's demise will not be orderly. Get out.
Disclosure: I am/we are short ARII, GBX.
I wrote this article myself, and it expresses my own opinions. I am not receiving compensation for it. I have no business relationship with any company whose stock is mentioned in this article.