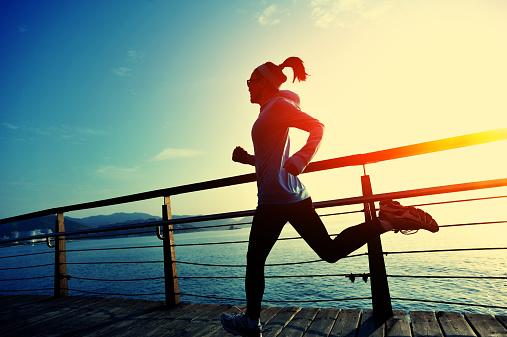 Lululemon Athletica (NASDAQ:LULU) is set to report quarterly earnings on Thursday The yoga apparel maker was once a Wall Street darling, but many have soured on the growth story; I too have soured on LULU. Analysts expect the company to deliver revenue of $693.38 million and eps of $0.80. The revenue estimate implies a 13% decline Y/Y. Here are key items investors should focus on:
Declining Margins
Management has grown the top line which gives the impression that the company has gotten its mojo back.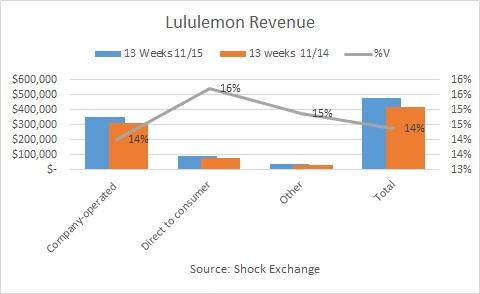 In its most recent quarter LULU's revenue of $475 million was up 14% Y/Y. Every distribution segment experienced double-digit top line growth. 74% of total revenue came from company-operated stores, consistent with the prior year period. This is important as the company has been increasing its store count in order to drive traffic.
Margins have been declining, however, which is concerning. Gross margin fell to 47% from 50% in the year earlier period. The decline was primarily driven by increasing product costs, increasing overhead costs and occupancy costs, mark downs and discounts. Nike (NYSE:NKE) has gotten more aggressive about selling fashionable apparel and yoga gear -- previously LULU's domain. Nike has even opened yoga-themed stores. The company's declining margins could imply that its has to spend more to spur sales in the face of more competition.
Secondly, mark downs could imply that management has missed on certain fashion trends. In my mind LULU is more of a fashion apparel company so any misses on fashion trends call into question the company's core competencies. Lastly, if occupancy costs are eating into margins then maybe it should pare back its store expansions.
EBITDA margins fell from 23% to 18% Y/Y as SG&A expense ticked up slightly. If the company is working harder to drive the top line then something has to give. I would like to see the company become more efficient with the stores it has than to expand amid an uncertain global economic climate.
Deteriorating Balance Sheet Signals Trouble
For the first nine months of the fiscal year the company had negative free cash flow of $82 million. In addition, LULU repurchased $170 million in stock. The company's cash balance fell from $664 million to $403 million. In my opinion, the last thing LULU should be doing is burning through cash. Nike has a war chest of $5 billion at its disposal to help it take share in the yoga/fashion/fitness market. It can afford to miss on store expansions or fashion trends; LULU doesn't have that luxury.
Through nine months the company spent $108 million on capex, of which $73 million was spent on company-operated stores and $6 million on direct-to-consumer distribution. In a global economy in shambles, it might behoove management to drive more traffic through existing stores than to continually spend money on real estate with an uncertain payback.
Another $151 million was spent on inventory; LULU $358 million tied up in inventory. Given the fickleness of fashion and the pain consumers have felt from a stagnant economy, that inventory balance could be worth far less. Based on its run-rate operations inventory is close to 128 days outstanding -- up from 91 days in the year earlier period.
Ballooning inventory won't dispel myths that [i] management is not on top of fashion trends, [ii] high-end consumer apparel is headed for a fall or [iii] Nike is eating the company's lunch. LULU has several problems that appear fixable. However, its deteriorating balance sheet in the face of global headwinds and a warlike Nike could plague the company for some time.
Disclosure: I am/we are short LULU.
I wrote this article myself, and it expresses my own opinions. I am not receiving compensation for it. I have no business relationship with any company whose stock is mentioned in this article.
Additional disclosure: I own straddles on LULU