Welcome to the Finally Unimportant issue of M&A Daily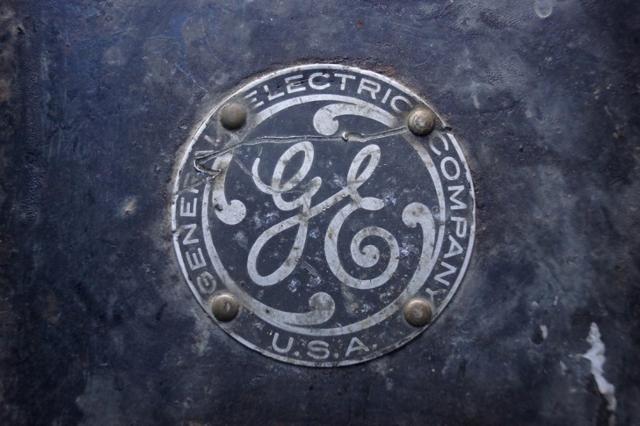 Click to enlarge
General Electric
It is approaching the one-year mark since we first discussed the General Electric (NYSE:GE) transformation into a "simpler, more valuable industrial company" that can avoid systemically important financial institution/SIFI designation.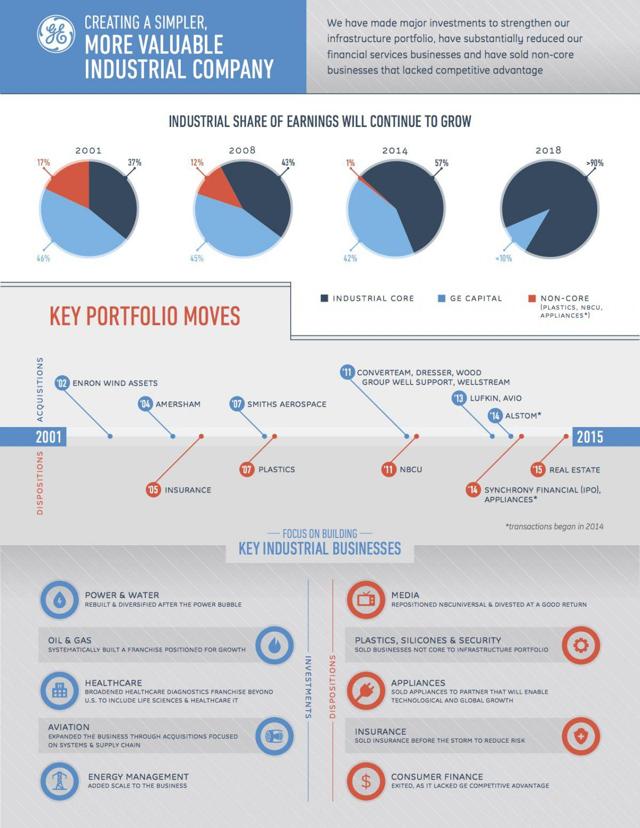 Click to enlarge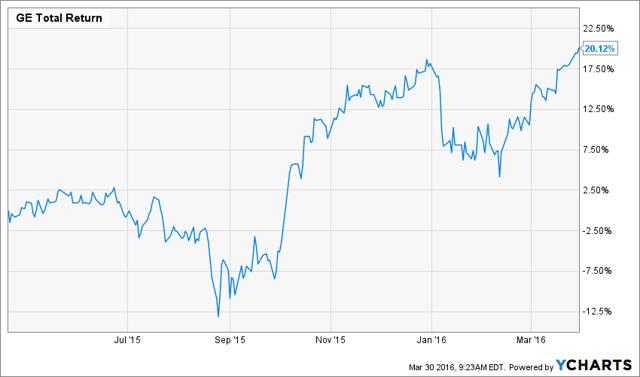 Click to enlarge
GE is selling its Franchise Finance US hotel business to Western Alliance (NYSE:WAL). It is also selling Canadian Franchise Finance business. The deals will close in the second quarter. Additionally, GE is selling GE Asset Management to State Street (NYSE:STT) for $485 million. The unit has $100 billion in assets under management including GE's pension plan. This deal will close in the third quarter.
Qihoo
Qihoo (NYSE:QIHU) shareholders approved its acquisition. The $1.53 net arbitrage spread offers a 22% annual net return if the deal closes by May.
Norfolk Southern
Canadian Pacific (NYSE:CP) filed its definitive proxy statement for its Norfolk Southern (NYSE:NSC) shareholder resolution, asking the Norfolk Southern board to begin talks regarding a merger. If the current offer is signed and closed by 2018, the $13.31 net arbitrage spread would offer a 9% annual return.
Fidelity & Guaranty
The definitive information statement has been filed for the Anbang acquisition of Fidelity & Guaranty (NYSE:FGL). The $0.55 net arbitrage spread offers a 12% annual return if the deal closes by June.
Newport
The definitive proxy has been filed in connection to MKS's (NASDAQ:MKSI) acquisition of Newport (NASDAQ:NEWP). The Newport shareholder vote is on April 27.
Anchor
The first amendment to the S-4 has been filed for the Old National (NYSE:ONB) acquisition of Anchor (NASDAQ:ABCW). The $0.21 net arbitrage spread offers a 5% annual return if the deal closes in May.
Empire District
The preliminary proxy has been filed for the Algonquin Power (AQUNF) acquisition of Empire District (NYSE:EDE).
SanDisk
Western Digital (NYSE:WDC) is bumping the terms on its debt sale to finance its acquisition of SanDisk (SNDK). Western Digital is offering yields about one percentage point higher, 10.5% for unsecured bonds, and 7.5% for secured bonds. The $2.76 net arbitrage spread offers investors a 15% IRR if the deal closes by midyear. More to come in future editions of M&A Daily…
Elsewhere on Seeking Alpha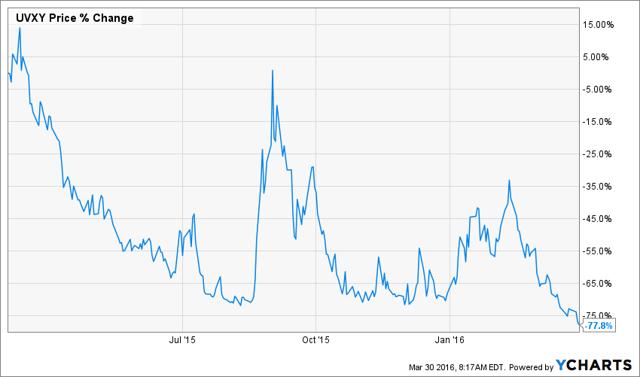 Click to enlarge
Disclosure: I am/we are long SNDK, DEPO, APOL, AKRX.
I wrote this article myself, and it expresses my own opinions. I am not receiving compensation for it (other than from Seeking Alpha). I have no business relationship with any company whose stock is mentioned in this article.
Additional disclosure: Chris DeMuth Jr and Andrew Walker are portfolio managers at Rangeley Capital. We invest with a margin of safety by buying securities at discounts to their intrinsic value and unlocking that value through corporate events. To maximize returns for our investors, we reserve the right to make investment decisions regarding any security without notification except where notification is required by law. We manage diversified portfolios with a multi-year time horizon. Positions disclosed in articles may vary in sizing, hedges, and place within the capital structure. Disclosed ideas are related to a specific price, value, and time. If any of these attributes change, then the position might change (and probably will).
Editor's Note: This article discusses one or more securities that do not trade on a major U.S. exchange. Please be aware of the risks associated with these stocks.