The 1st Quarter of 2016 is just about over, but the 4th Quarter of 2015 has finally seen all the Oil Tanker companies report earnings. This series has been one that I have compiled over the past year to help me (and hopefully other readers) help to compare the Tanker companies regardless of size. While there were some ups and downs with both rates and stock prices, the 4th Quarter was generally flat for the companies with some ups and downs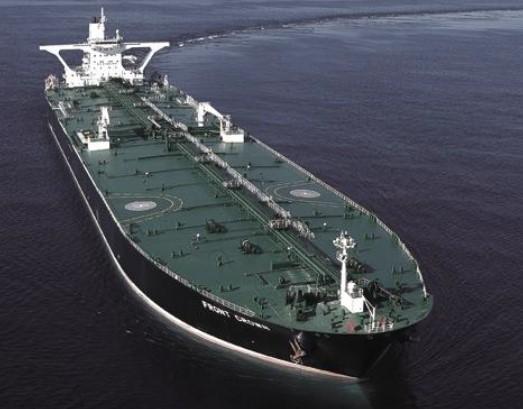 The companies looked at are Ardmore Shipping (ASC), DHT Holdings (DHT), EuroNav (NYSE:EURN), Frontline Ltd (FRO), Navios Maritime Acquisition ( NNA), Nordic American Tankers (NAT), Teekay Tankers (TNK), and Taskos Energy Navigation (TNP).

Click to enlarge
(Source: data compiled from Nasdaq.com and company websites on 23 Nov 2015)
Before diving too far into this, there are a couple of caveats.
#1: The portion of the Tanker Industry being focused on is the movement of Crude Oil. That is the portion of the market that seems to have benefited the most from the drop in oil prices. While I am trying to focus on the VLCCs and Aframax, some of these companies do employ Product Tankers. I have also included ASC knowing they purely employ Product Tankers.
#2: Each of the companies has a different strategy of employing their fleet that have benefits and drawbacks. The two primary means of employing the fleets are Voyage Charter and Time Charter.
Voyage Charter: In a Voyage Charter a company hires a shipper to move its product from one location to another. The charterer pays the shipper on a per-ton basis and the shipper pays the port costs, fuel costs and crew costs. Most of the voyages are typically one way with a shipper moving a load of oil from the Middle East (or another Oil producing country) but have to return empty on their dime.
Time Charter: In a time charter the ship is chartered for a specific period of time and the charterer will decide the ports and routes. The charterer will pay for all fuel, port charges, commissions, and a daily hire to the owner of the vessel.
Revenue
With some exceptions, revenues generally trended higher over the 3Q15 results. The exceptions were ASC and NNA which both came in just under 3Q15 results.

Click to enlarge
(Source: data compiled from company press releases)
Comparing revenue on like units helps to balance out those companies that have the larger fleets, and would be expected to have higher revenue. It also helps to account for the VLCC's that can move more oil at a higher price compared to the smaller Aframax's.

Click to enlarge
(Source: data compiled from company press releases)
On a per ship basis, FRO had the highest revenue at $7.7M (up from $6.7M per ship during 3Q15), followed by NAT and DHT at just over $5.2M per ship. Coincidentally, these were the same companies from last quarter at the high end. On the lower end of the spectrum was ASC with $1.7M per ship on average and NNA with just under $2M per ship on average. On a per DWT basis ASC and the product tankers came in at the high end, while NAT came in at over $33 per DWT. On the low end were DHT with $14.44 per DWT and EURN with $15 per DWT.
When looking at the industry averages, both FRO and NAT were above average at moving cargo on both a per ship and per DWT basis.
Earnings Comparison
When earnings are broken out on a per ship basis, DHT came in at over $3.3M per ship followed by FRO with close to $3M per ship. At the bottom of the list were ASC and TNK with under $1M per ship.
When earnings are compared on a per DWT basis, ASC and the product tankers were at the top of the list with $17.67 per DWT followed by TNP with $14.77 per DWT. TNK rounded out the bottom with just over $7 per DWT in EBITDA.

Click to enlarge
(Source: data compiled from company press releases)
This helps to highlight the efficiencies the larger tankers have, especially with size and volume, to charge more, and come out with larger revenue and earnings. It also helps to highlight the strengths of the product tankers that can charge more on a per DWT basis to move cargo.
Conclusion
When looking solely at revenue and earnings, ASC and TNP lead the pack on a per DWT basis. DHT and FRO were the leaders on a per ship basis. Both DHT and FRO employ the fleets composed mainly of the larger VLCCs and would be expected to command higher prices on a per ship basis. ASC has a fleet of the product tankers while TNP has a large number of product tankers that command higher prices that help to boost the per DWT rates. While this may help to justify the case for these companies (or be used to recommend a sell for those on the low end), comparing the Expenses and Balance Sheet are also necessary before making a recommendation.
Disclosure: I am/we are long FRO.
I wrote this article myself, and it expresses my own opinions. I am not receiving compensation for it (other than from Seeking Alpha). I have no business relationship with any company whose stock is mentioned in this article.