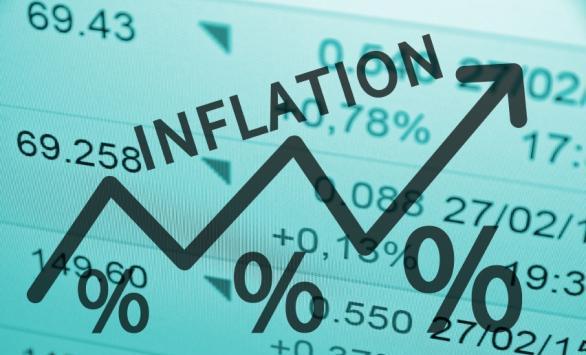 Exchange traded funds (ETFs) tracking Treasury inflation protected securities ((OTC:TIPS)) have seen record quarterly inflows as investors anticipate a rise in inflation.
In a record quarter, investors have piled $2.14bn into ETFs such as the iShares OTC:TIPS Bond ETF. Investors holding TIPS have been well rewarded this year. According to Markit's iBoxx indices, TIPS have returned 4.2% so far this year, outperforming their more liquid non-inflation-linked counterparts, treasuries.
Since the decision to raise interest rates last December, the Federal Reserve (Fed) has remained cautious in its approach to further rate rises, subduing the advance of the US dollar and keeping monetary conditions accommodative. This has helped commodity prices which have bounced off lows and inflation expectations, as represented by the 5-Year Forward Inflation Expectation Rate which has risen 30bps to 1.72% since mid-February. Core inflation is also fast approaching the Fed's 2% target. The easy monetary conditions were further echoed yesterday in a speech by Fed Chair Janet Yellen which had strong dovish connotations.
TIPS in demand
March has so far seen inflows into ETFs tracking TIPS reach $1.23bn, the seventh consecutive monthly inflow and the first time $1bn has been surpassed in a single month.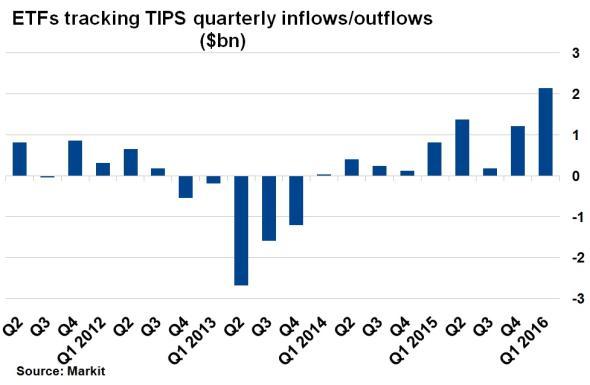 This has meant a record quarter for ETFs tracking TIPS, with $2.14bn of inflows, 56% higher than the next best quarter over the past five years in Q2 2015.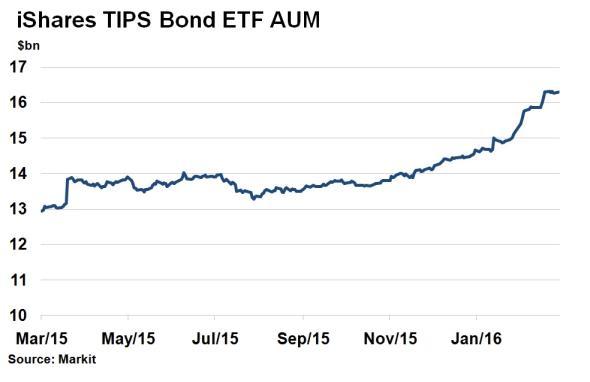 Landing much of the new money has been the biggest ETF in the asset class, the iShares TIPS Bond ETF. It has seen its assets under management (AUM) accelerate to $16.3bn, 15% higher than at the start of the year according to Markit's ETP analytics service.
Investors rewarded
It's easy to see why inflation-linked securities are in such strong demand as returns on the asset class have surpassed traditional fixed government bonds and even riskier corporate bonds over the past months.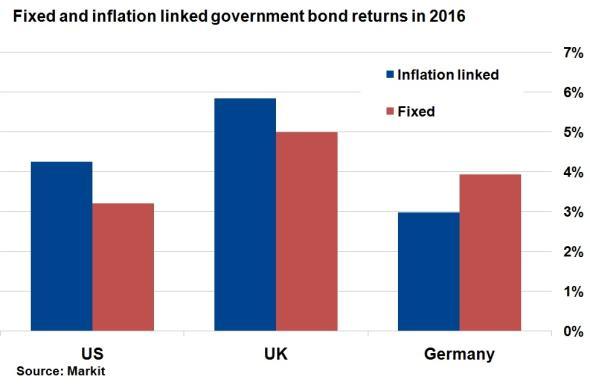 According to Markit's iBoxx indices, TIPS have returned 4.2% so far this year, outperforming treasuries by 1%.
In other developed nations, the UK inflation-protected gilts have outperformed conventional gilts by 0.8% since January; while German inflation-linked bunds have underperformed conventional bunds by 0.9% as Europe struggles to induce inflationary pressures.