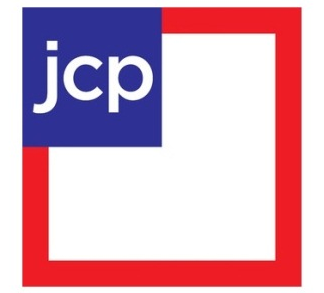 J.C. Penney (NYSE:JCP) has been one great comeback story. Without getting too excited, there are very good reasons to celebrate the comeback of this once mightily struggling bricks and mortar retail company. If you remember, J.C. Penney's sales fell off a cliff three years ago when Ron Johnson's restructuring plan for the retailer backfired and alienated loyal shoppers, and by extension, shareholders. Fast forward three years, and the picture is a fundamentally different one.
Most importantly, as I have listed numerous times, comp growth has returned to the retail company that once upset shareholders with seemingly never-ending sales and comp losses. J.C. Penney's comparable store sales have grown every single quarter since Q4-13, and at quite robust rates, too. Only in the third quarter of 2014 did J.C. Penney report flat comparable store sales. The last year, 2015, was an especially successful year for J.C. Penney in solidifying comp gains: In Q1-15 comps were up 3.4 percent, in Q2-15 4.1 percent, in Q3-15 6.4 percent, and in Q4-15 4.1 percent. For the whole year, J.C. Penney said its comparable store sales increased 4.5 percent. If you think about it, that's pretty spectacular for a retail company that just a short time ago was rumored to go out of business.
Higher Price Targets
J.C. Penney's shares have been very sensitive to earnings and comp releases. As a result, JCP has been a highly volatile stock, too. Most recently, though, the stock has gained positive momentum on the back of strong fourth quarter results, consistent margin gains, and, yes, a growing U.S. economy that is likely to continue to make J.C. Penney's cash registers ring.
Importantly, analysts are more and more warming up to J.C. Penney's recovery. According to MarketBeat, a financial website that consolidates analyst ratings, the majority of analysts either rather J.C. Penney a 'Hold', or a 'Buy'. Out of twenty-three ratings consolidated, ten each are 'Hold' and 'Buy' ratings. Only three analysts rate J.C. Penney as 'Sell', although there is a good chance that some of the 'Sell' ratings are not as updated as they should be.
Analysts at Piper Jaffray are by far the biggest J.C. Penney bulls and assigned a 'Top Pick' rating to the retailer in February along with a $20 price target. Since J.C. Penney sells for $11.43 at the time of writing, Piper Jaffray's price target implies ~75 percent upside. Other analysts are not nearly as optimistic about the potential for price appreciation of J.C. Penney's stock, but have nonetheless revisited (and upped) their price targets for the retailer. Deutsche Bank, for instance, increased its price target on J.C. Penney from $12 to $14 earlier in March.
Personally, I think J.C. Penney can edge higher from here, too, particularly if Q1-16 comp gains come in above consensus. The U.S. economy is still in good shape, and enjoys a lot of support from the Federal Reserve. There is no reason at all for selling J.C. Penney today.
Your Takeaway
J.C. Penney has pulled off an impressive turnaround in the last two years that went hand in hand with profound comp and margin gains. If Q1-16 comps come in strong, there is no reason why improving investor sentiment with respect to J.C. Penney couldn't lift the stock even higher. Analysts have clearly become more bullish on the retailer after reassessing its turnaround progress, so there is a case to be made for continued upside. Buy for capital appreciation.
Disclosure: I am/we are long JCP.
I wrote this article myself, and it expresses my own opinions. I am not receiving compensation for it (other than from Seeking Alpha). I have no business relationship with any company whose stock is mentioned in this article.