Vector Group (NYSE:VGR) is one of the most investor friendly companies in America. These guys pay an generous 7% dividend as well as an additional annual 5% stock dividend ... just because. But as good as VGR seems, at first glance we must remember that all that glitters is not gold. Higher yields are often the sign of high risk. The more I investigate into the fundamentals of VGR, the worse the future of this company's stock looks.
I think VGR is a house of cards. The dividend will undoubtedly be cut in the near future and when this happens the share price will plummet. At that point I will be patiently waiting to pick up the scraps because it's hard to find a company so willing to run itself into the ground for the benefit of its investors' income. VGR will be a good buy as soon as its debt, payout ratio and price come back to earth via a massive correction. Until that happens, I strongly suggest avoiding this stock.
I'm going to lay out the numbers as objectively as possible and let you decide if VGR current behavior is sustainable.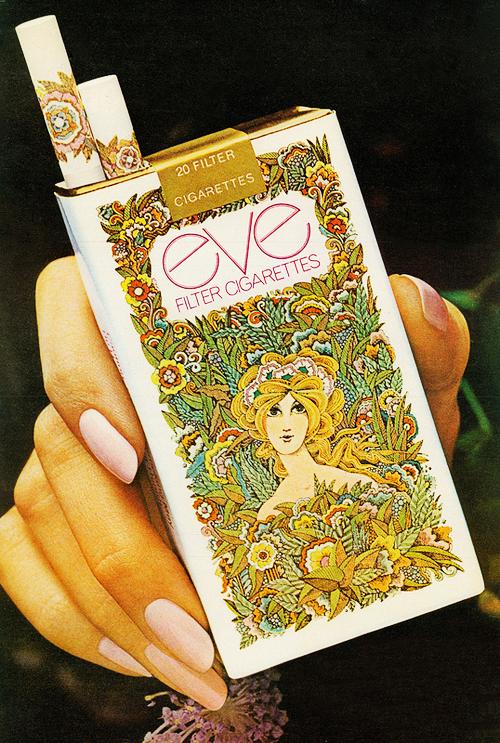 Price: 22.46
Market Cap: 2.780 Billion
Dividend yield: 7.12%
Payout Ratio: 323.4%
Industry: Discount Tobacco/Real-Estate
Revenue 1.657 Billion
The Problem.
The problem with VGR is that almost every single negative stat about the company is increasing. Its payout ratio is increasing, its shares outstanding are increasing, its debt levels are increasing all the while earnings stay flat.
First let's look at the revenue. VGR's revenue has not really done anything impressive for the last 10 years.
| | | | | | | | | | |
| --- | --- | --- | --- | --- | --- | --- | --- | --- | --- |
| 2015 | 2014 | 2013 | 2012 | 2011 | 2010 | 2009 | 2008 | 2007 | 2006 |
| 59.20M | 36.86M | 37.30M | 30.62M | 75.02M | 54.08M | 24.81M | 60.50M | 73.90M | 42.71M |
It is interesting to note that revenues were really good in 2008 and 2009. This is because when the economy goes south people turn away from the more expensive premium brand cigarettes offered by companies like Altria (NYSE:MO) and Reynolds (NYSE:RAI), turning instead to the discount brands provided by VGR.
This quality is what would theoretically make a company like VGR the perfect sin stock to protect investors against the threat of recession. However, with the acquisition of Douglas Elliman, a real estate subsidiary which now makes up over 65% of the company's revenues, it is unlikely that VGR will fare so well in the next economic contraction.
This Chart Shows Free Cash Flows: This is literally where the dividends should be coming from.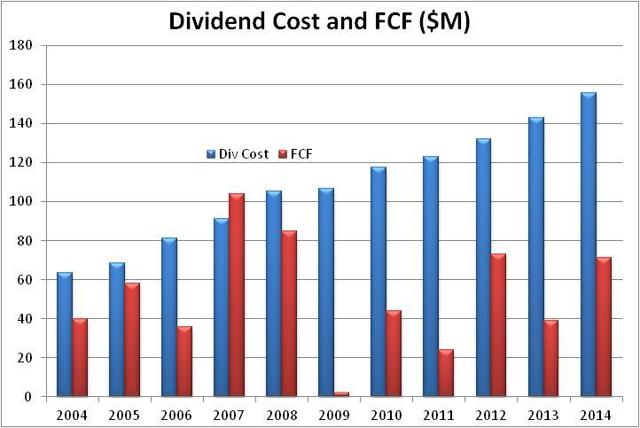 Click to enlarge
Note how well these guys did in the last recession. 2007 was the only year VGR was able to successfully cover its dividend cost with free cash flow. However they didn't fare so well in 2009. Ouch!
All the while the number of shares outstanding is growing exponentially. Most of this share growth comes from their 5% stock dividend. While this is great for investors its absolutely terrible for the company.
Not only do they have to pay out more cash in total, they aren't getting any cash for giving millions of shares away for free!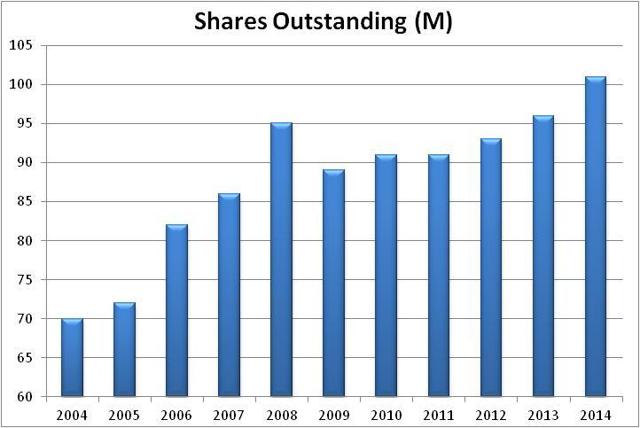 Click to enlarge
Finally, we see the cumulative deficit.
Numbers like this are simply not sustainable. Vector Group's cumulative deficit has increased exponentially because the company is paying out these colossal dividends on an ever more increasing number of shares.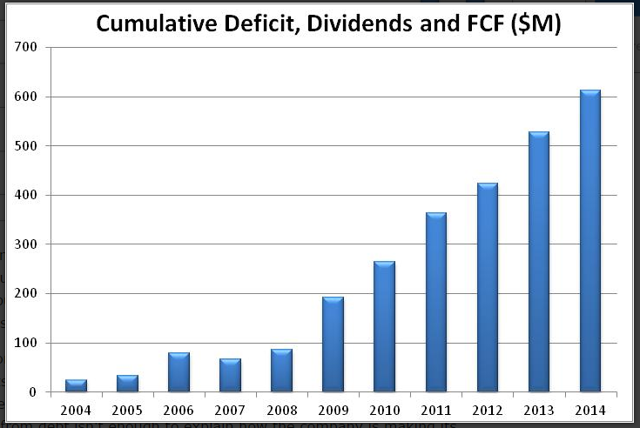 Click to enlarge
So why are they still paying out if things are so bad?
The honest truth is that who knows? It may have something to do with the company's abnormally large insider ownership. A percentage that is significantly larger than comparable firms in the tobacco industry. Management seems to have decided that VGR has reached its horizon date and it's time to milk the company like a cash cow.
But there is more to the story.
Things at VGR are not all bad. The company has over 500 million in cash and current assets as of 2015. This seems to be where the payments are coming from. The danger will start when this money runs out.
The company also asserts in its investor presentations that market share for its discount cigarette brands is growing steadily, its real estate business is booming and when the FCF and revenue numbers are presented in a Pro-Forma format they paint a much more positive picture of the company's ability to cover its payouts and obligations. It is important to understand that accounting "costs" like depreciation and amortization can make it somewhat hard to understand how much money a company is actually working with.
Being that VGR is involved in real estate, where non cash costs like depreciation are huge, it may be reasonable to give them the benefit of the doubt.
Conclusion:
I have tried to give a balanced view of what is going on at VGR but it is impossible to say what will happen next in the stock market. In my opinion this is a company that should be avoided and recession will be the trigger that topples this house of cards within 2 years.
I do not feel like the benefits outweigh the risks of holding this stock. Satisfied shareholders of VGR will probably disagree with my opinion and that is fine because I don't blame you for wanting to hold on to such an investor friendly income stock. But remember I'll be waiting to buy it from you at 50% off if my predictions for this company are correct.
Disclosure: I/we have no positions in any stocks mentioned, and no plans to initiate any positions within the next 72 hours.
I wrote this article myself, and it expresses my own opinions. I am not receiving compensation for it (other than from Seeking Alpha). I have no business relationship with any company whose stock is mentioned in this article.