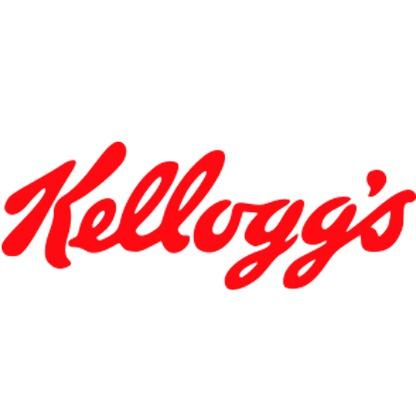 Kellogg's Company (NYSE:K) is an American food manufacturer that specializes in breakfast cereals and packaged foods with great brands in its portfolio such as Rice Krispies, Froot Loops, Frosted Flakes, Special K and Eggo. Kellogg's currently pays a decent dividend, which yields 2.6%. However, investors be warned, as Kellogg's has decreased its dividend in the past, most recently in 2004. The company has an extremely wide moat with great bottom line growth, but has also recently faced several headwinds, which may potentially stunt Kellogg's future dividend growth, prompting another dividend cut down the line.
Among these headwinds is a large decrease in demand for breakfast cereals -- Kellogg's biggest seller -- as Americans have opted for non-GMO organic and healthier alternatives. I believe Kellogg's will need to diversify into other healthy foods like yogurt and organic foods to keep its bottom line growth strong so it may increase its dividend, as a 2.6% yield is not much for a defensive consumer staple like this, especially when compared to its biggest competitor, General Mills (NYSE:GIS), which has a 3% yield.
Kellogg's bottom line growth under pressure

Kellogg's recently reported very disappointing results in its last earnings report as EPS decreased 1.7% to $1.72 and net sales decreased 7.2% to $13.5 billion. This large decrease in sales is due to Americans leaning towards healthier, organic, non-GMO foods for their breakfast food of choice. This trend is definitely going to continue hurting Kellogg's bottom-line going forward as its earnings growth continues to decline year over year. Kellogg's has been taking the initiative to diversify its products by introducing a line of healthier products like low calorie breakfast bars under its Special K line, which is expected to increase gross margins and drive earnings growth going forward. I am not so sure Special K non-cereal food items will be enough to offset the downtrend in breakfast cereal sales. The only way I see cereal regaining popularity over healthy organic foods is if a recession happens, which will cause Americans to favor cheaper Kellogg's cereals over the more expensive organic non-GMO foods. For those who are preparing their portfolios for the worst, Kellogg's may in fact be a great holding for these reasons.
Kellogg's has been striving to improve its cost efficiency to keep growing its dividend
Kellogg's management recognizes that they need to improve the company's operational efficiency by cutting costs to drive growth to continue year over year dividend raises as headwinds continue to plague cereal sales. Revenue is expected to increase by as little as 1% in 2016, however, management believes it can increase profits by up to 6% this year. Project K, which will be in its third year, is expected to drive earnings growth and profitability. It looks to improve operational efficiency and is expected to add at least $200 million to Kellogg's bottom line this year. I believe Project K will be a great driver for Kellogg's earnings going forward, but I don't think it will offset the trend of decreasing cereal demand, as I see no reason why Americans would go back to favoring cereals over organics, other than a recession, as mentioned above, where less expensive options would likely be more appealing to the majority of consumers.
Valuation and Conclusion
Despite Kellogg's huge moat and initiatives to improve profitability, I believe the stock is way overvalued as it currently has a P/E of 43.86. That's expensive for a stalwart like Kellogg's, especially since the dividend is only 2.65%. Kellogg's has continued to rally over the last year, but I believe the rally has been overdone and there is very little upside remaining. There is no value to be had here with such ridiculous P/E multiples.
Sure, I believe Kellogg's is a very great company with fantastic brands that will last forever, but the stock is so expensive that it does not make sense to touch right now. As an alternative, I would consider General Mills, which also has very strong brands but trades at a much cheaper 25 P/E and has a great diversified portfolio of healthy foods like Annie's to go with its lineup of cereals. The decreasing cereal sale headwinds will still affect General Mills, but not as badly as they have a more diversified portfolio of healthy organic brands like Annie's homegrown and Yoplait yogurt. The dividend yield of GIS is also higher at 3%. If you're looking for a defensive name in the food sector, then go with GIS for the more diversified portfolio and a cheaper valuation. Otherwise, wait for Kellogg's to pull back and provide a yield of over 3%.
Disclosure: I/we have no positions in any stocks mentioned, and no plans to initiate any positions within the next 72 hours.
I wrote this article myself, and it expresses my own opinions. I am not receiving compensation for it (other than from Seeking Alpha). I have no business relationship with any company whose stock is mentioned in this article.