National Oilwell Varco (NYSE:NOV), the largest US based oilfield equipment maker, has been struggling with mounting losses and declining shares. Since the beginning of last year, the Houston, Texas based company has lost more than half of its market cap and it has recently reported its worst quarterly loss since 2000. But last week, Clay Williams, the company's CEO, said that he wants to make a billion dollar acquisition.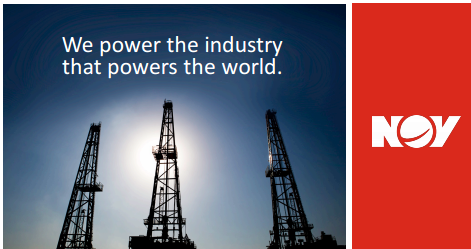 But why does National Oilwell Varco want to spend a billion dollars on M&A right in the middle of the downturn?
That's because, acquisitions have always been an integral part of this company's growth strategy. In fact, over the last three years, National Oilwell Varco has spent roughly $1 billion more on M&A than on its organic growth.
Over the last decade, the company has made a number of acquisitions, including the $2.5 billion merger between National Oilwell and Varco in 2005 and the $2.5 billion purchase Robbins & Myers in 2013. These acquisitions have played a crucial role in propelling National Oilwell Varco's market share to a position that almost every rig, especially in offshore markets, uses at least one of its equipment.
The M&A activity slowed down considerably when Williams took charge in March 2014 and oil hit below $100 a barrel less than six months later. Last year, it spent just $86 million on acquisitions. The new CEO, however, hasn't changed the company's strategy. In fact, the current management has often said during conference calls that it has been actively hunting for acquisition targets.
During the fourth quarter conference call, for instance, Jose Bayardo, National Oilwell Varco's CFO even said that "M&A tends to be front and center in our minds." And it was clear the company was planning something big.
In the second quarter of last year, National Oilwell Varco ramped up the size of its revolving credit facility by a billion to $4.5 billion, saying that it needed the money for acquisition opportunities. It currently has $2.1 billion of cash reserves and $3.6 billion available under the revolver, which translates into strong liquidity of $5.7 billion.
Now if it were any other energy company, then it would focus on using this liquidity to fund capital spending or reduce debt. But National Oilwell Varco, unlike most of its peers, has been fully funding its capital spending from internally generated cash flows for the last several years, and will likely continue doing this in the future. Moreover, the company has an under-levered balance sheet. In fact, National Oilwell Varco has the third-lowest debt-to-equity ratio (24%) in the S&P-500 energy and materials sector, according to data from FactSet.
This means National Oilwell Varco can focus on using the liquidity to make an accretive acquisition. The oilfield services space, in general, has been hammered in the downturn. The Market Vectors Oil Services ETF (NYSEARCA:OIH) has fallen almost 77% since the start of last year - that's significantly worse than the broader energy sector, as measured by SPDR Energy Select Sector ETF (NYSEARCA:XLE), that has declined by almost 23% in the same period. A number of oilfield services companies, such as Forum Energy Technologies (NYSE:FET), have lost billions in valuation and now look interesting M&A target. This could be a great opportunity for National Oilwell Varco to sweep in and buy a big competitor on the cheap. That's one way of using the liquidity to boost shareholder's value.
That's one of the big benefits of having a rock solid financial health. For energy companies like National Oilwell Varco, Schlumberger (NYSE:SLB) and Exxon Mobil (NYSE:XOM), with under-levered balance sheet and strong liquidity, the downturn is actually an opportunity to buy other companies at a great price before oil prices eventually recover.
National Oilwell Varco, however, is facing a grim outlook. If oil prices rebound, then National Oilwell Varco might be one of the last companies to recover. That's because the future of the company is closely tied with the offshore oil industry. Almost 89% of the company's Rig Systems backlog is for the offshore industry. The segment, which is National Oilwell Varco's single largest source of revenues and profits, got 73% of its Q4-2015 revenues from the offshore market. If oil prices improve, then the onshore industry will likely witness a quicker uptake in drilling activity than the offshore industry, since the latter is far more capital intensive than the former. And even if oil prices improve, the offshore market has to solve the problem of excess capacity of drilling rigs that has been lingering even before oil's slump. This means National Oilwell Varco investors may have to be more patient. But an accretive acquisition may provide some relief to investors.
Disclosure: I/we have no positions in any stocks mentioned, and no plans to initiate any positions within the next 72 hours.
I wrote this article myself, and it expresses my own opinions. I am not receiving compensation for it (other than from Seeking Alpha). I have no business relationship with any company whose stock is mentioned in this article.