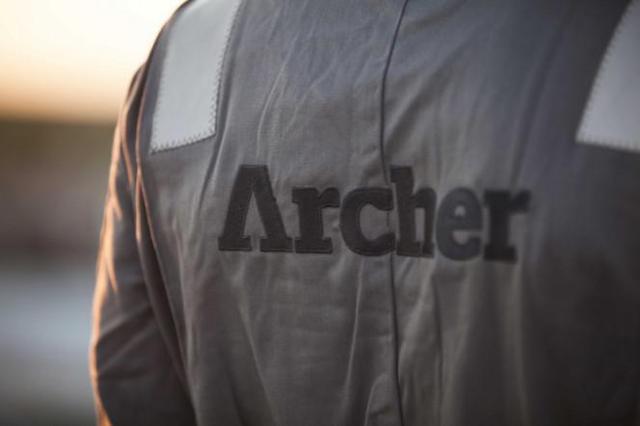 Click to enlarge
Source: offshoreenergy
Seadrill Ltd. (NYSE:SDRL)
This article is following my preceding article on December 23, 2015, about Archer revolving facility agreement. Seadrill Limited has agreed to provide new financing to Archer in an aggregate amount of up to $75 million in the event that Archer will not have sufficient funds.
Today, March 31, 2016, Global oil services company Archer Limited (ARCHER.OL) announced the following:
Global oil services company Archer has announced a two-year extension of its contract for platform drilling services on eight installations, as Statoil exercised the first option following the original four-year contract.

Earlier today, Statoil awarded drilling service contracts for 17 fixed installations on the Norwegian continental shelf worth up to $600.7 million.

According to Archer, following this extension, there are two additional two-year extension options remaining.

Archer is currently the incumbent contractor for the Statfjord A, B and C platforms and was additionally awarded the Njord, Sleipner A, Snorre A and B, and Visund platforms under this extension. The extension will start on October 1, 2016 which is a direct continuation of the current contracts.
The extension places Archer on 8 of the total of 17 platforms covered within the contract scope. Archer also maintains a lifetime contract with Statoil for the Veslefrikk platforms in the North Sea and will continue providing platform drilling services to Statoil's Peregrino development in Brazil.

With this award Archer's offshore drilling crews will provide drilling operations and maintenance services on 19 platforms on the Norwegian Continental Shelf, 24 platforms on the UK Continental Shelf, 2 platforms in Brazil and 1 tender-assist barge rig in Greece for customers including Statoil, ConocoPhillips, BP, Chevron, Repsol, Shell, Apache, Fairfield, Energean and Marathon.
Seadrill owns 39.89% of Archer Limited since February 11, 2013 when SDRL has been allocated the following:
Seadrill Limited, one of the world's largest offshore drilling contractors, has today been allocated 82,003,000 shares in the private placement of Archer Limited, a global oilfield service company that specializes in drilling services and well services
The drilling contractor bought the shares at price US$1.20 per share. Seadrill also said it would receive 2,811,793 shares in Archer as compensation for underwriting parts of the private placement.
Following this purchase and the receipt of the underwriting commission, Seadrill will be the owner of 39.9% of the total number of outstanding shares in the company.
Hemen Holding -- which is M. John Fredricksen -- owns 7.7% of the company.
The stock price went up nearly 30% on the news today. ARCHER.OL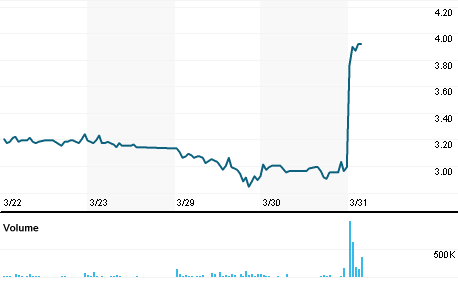 Revenues for 2015 were approximately $1.32 billion. For the ones who are interested, here is the 2015 Annual report.
Revenue for the year ended December 31, 2015 was $1,321.1 million or 17.3% lower compared to the revenue for 2014 with reductions in all areas except Latin America.

As of December 31, 2015, we had total outstanding interest-bearing debt of $802.6 million. This debt represented 63.3% of our total assets.

On December 31, 2015, the number of shares issued was 57,915,716 corresponding to a share capital of $579,157.16. The issued shares are fully paid. There are no shares not representing the capital of the Company (SDRL owns %39.9 and Hemen Holding owns %7.7).
The company is struggling with the market downturn. A significant portion of Archer is conducted in the North Sea, thus the importance of this news.
M. Kenny Dey, Archer's Vice President for Platform Drilling, said:
I am very pleased that the excellent performance of our drilling crews over the past years has gained the confidence of Statoil and resulted in the award to Archer of this important contract extension for the provision of Platform Drilling Services in Norway, throughout the extension discussions we focused on developing future-oriented operating models that provide safe, efficient and cost effective solutions.
I believe the company is quite relieved to get this extension. We do not know how much the contract represents but it could be approximately $290 million, in my opinion.
Disclosure: I am/we are long SDRL.
I wrote this article myself, and it expresses my own opinions. I am not receiving compensation for it (other than from Seeking Alpha). I have no business relationship with any company whose stock is mentioned in this article.