Welcome to the Smart in Spots issue of M&A Daily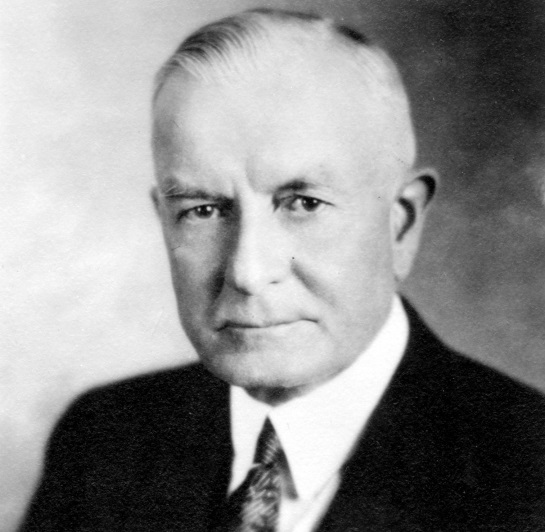 I'm no genius, but I'm smart in spots and I stay around those spots.
- Tom Watson, Sr.
International Business Machines
International Business Machines (NYSE:IBM) is buying Salesforce.com (NYSE:CRM) cloud consultant Bluewolf for $200 million. Bluewolf works with key customers including Berkshire Hathaway (BRK.A/BRK.B) and Stanley Black & Decker (NYSE:SWK). The deal will close in the second half of 2016.
Yahoo!
The Yahoo! (NASDAQ:YHOO) board approved an amendment and restatement of the company's bylaws to require any director nominated by a stockholder to submit answers to a written questionnaire. Yahoo! board: please check your inbox…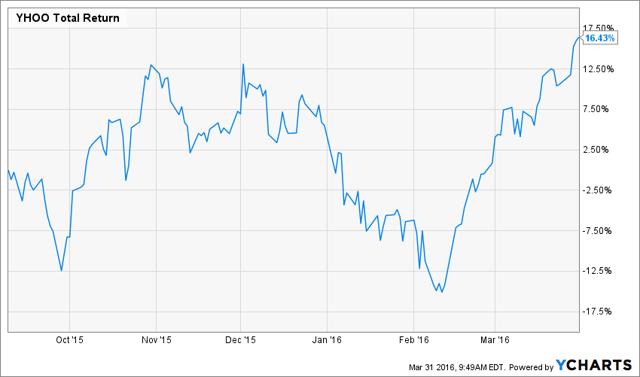 Click to enlarge
Anchor
The final proxy has been filed for the Old National (NYSE:ONB) acquisition of Anchor (NASDAQ:ABCW). The Anchor shareholder vote is on April 29. The $0.17 net spread offers a 5% annual return if the deal closes in May.
RONA
RONA (OTC:RONAF) holds a special shareholder vote today for its acquisition by Lowe's (NYSE:LOW).
Lake Shore Gold
Lake Shore Gold (NYSEMKT:LSG) and Tahoe Resources (NYSE:TAHO) hold their deal's shareholder votes today.
Fairchild
The tender offer expires tonight for the ON (NASDAQ:ON) acquisition of Fairchild (NYSE:FCS).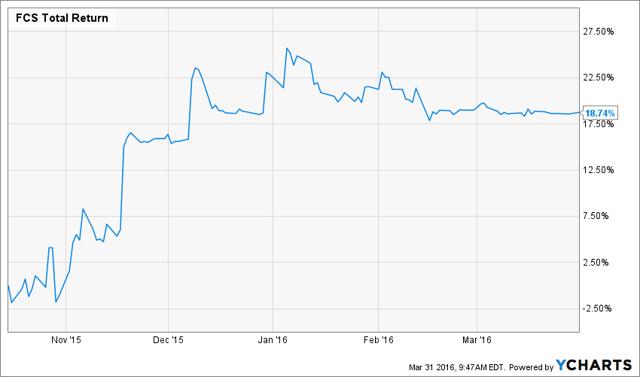 Click to enlarge
Medivation
Medivation (NASDAQ:MDVN) is working with an advisor in reaction to inbound interest in a potential acquisition.
SanDisk
Western Digital (NYSE:WDC) priced its offerings of $1.875 billion of senior secured notes and $3.35 billion of senior unsecured notes with interest rates of 7.375% and 10.50% per year. The company is using the proceeds to finance its acquisition of SanDisk (SNDK). The $2.64 net arbitrage spread offers a 12% annual return if the deal closes by midyear. More to come in future editions of M&A Daily…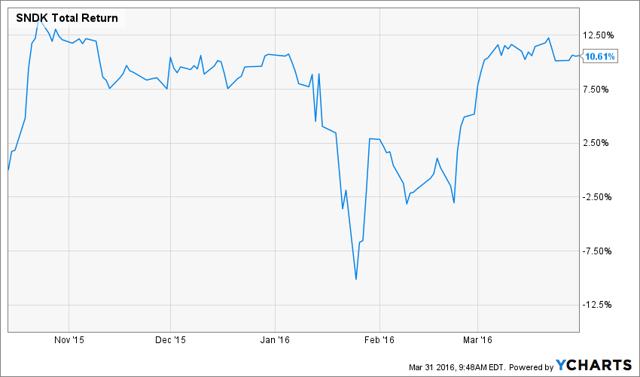 Click to enlarge
Done deal(s).
Affymetrix (NASDAQ:AFFX) is successfully closing its acquisition by Thermo Fisher (NYSE:TMO) immediately after today's shareholder vote.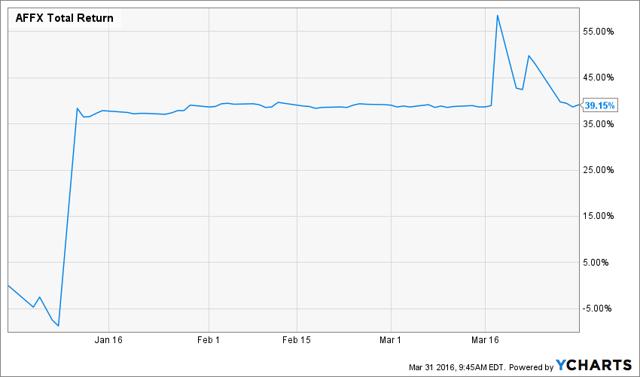 Click to enlarge
DRA successfully completed its acquisition of Inland Real Estate (NYSE:IRC).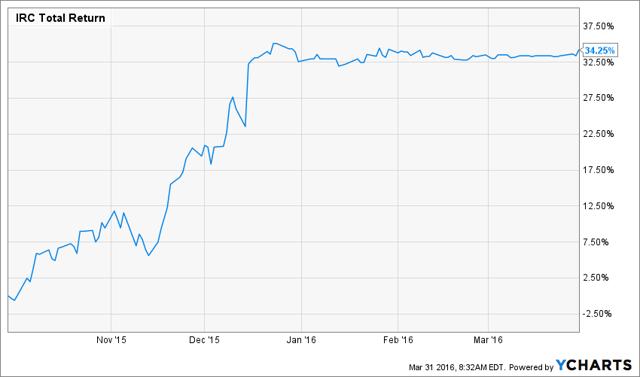 Click to enlarge
The CVR (NYSE:UAN) acquisition of Rentech (NYSE:RNF) closes today.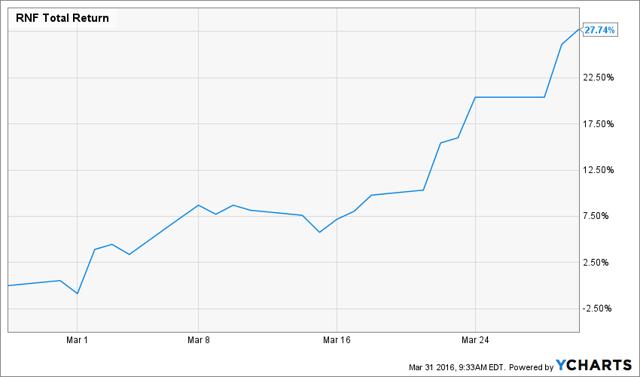 Click to enlarge
Elsewhere on Seeking Alpha
Disclosure: I am/we are long YHOO, MDVN, SNDK, AFFX, RAD.
I wrote this article myself, and it expresses my own opinions. I am not receiving compensation for it (other than from Seeking Alpha). I have no business relationship with any company whose stock is mentioned in this article.
Additional disclosure: Chris DeMuth Jr and Andrew Walker are portfolio managers at Rangeley Capital. We invest with a margin of safety by buying securities at discounts to their intrinsic value and unlocking that value through corporate events. To maximize returns for our investors, we reserve the right to make investment decisions regarding any security without notification except where notification is required by law. We manage diversified portfolios with a multi-year time horizon. Positions disclosed in articles may vary in sizing, hedges, and place within the capital structure. Disclosed ideas are related to a specific price, value, and time. If any of these attributes change, then the position might change (and probably will).
Editor's Note: This article discusses one or more securities that do not trade on a major U.S. exchange. Please be aware of the risks associated with these stocks.