Everyone knows gold has been crushed since 2012, and along with it, gold stocks have been slammed. My favorite gold play for the next few years continues to be Sandstorm Gold (NYSEMKT:SAND). The name is controversial. I get that. This is because the streaming model has taken a beating with gold prices plummeting. But I continue to like this model of doing business. The company made a lot of key moves in 2015 and of course secured a deal with Teck Resources (TCK). That move will be accretive for future revenues. Let us not forget the deal with Yamana Gold (NYSE:AUY), which I think is going to really work out well. Make no mistake 2015 was a year of transition, and really of survival. But the stock is up 50% from the lows. And it could move higher should gold regain steam this year. It's been a good few months for precious metals so we shall see.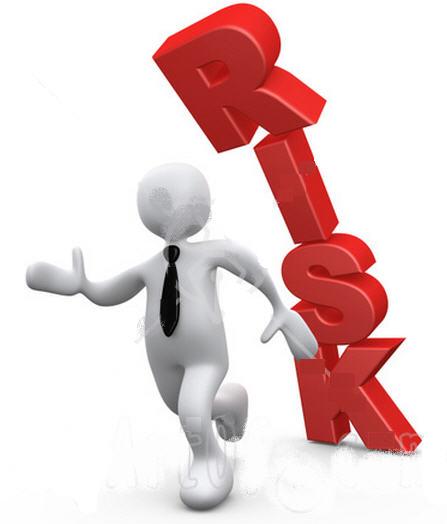 Source: Thinkstock
Let us not forget that Sandstorm has also been branching out into other streams besides gold, and continues to have nice royalty deals in place. It has learned that diversity is a way to protect its future. As far as trading is concerned, the name has presented excellent trading opportunities, as well as a chance to accumulate the stock at various points throughout the last year. You may recall, back in February 2015, I said it was the time to start accumulating the stock, especially on big dips. Well, at the time, the stock was at $3.00, and is up about 8% from there, but this was not before falling into the low $2 range which gave us accumulation opportunities. Despite the weakness in gold prices, which may continue in the short term, this is one stock in the sector I want to own. And as such, I have held on. That said, the company is seeing reduced revenues stemming from a lower gold price, but is securing new reliable streams, tightening its lending practices and will be growing attributable production as time moves on. It has been several months since I checked in on the stock, and so I would like to discuss the company's performance and where I see it going.
Attributable Production
The company just recently reported its fourth-quarter earnings. Now it should be no surprise how rough this quarter really was. Let's start with attributable production, by which I mean how much gold is Sandstorm receiving for its investments? Well, it has been a tough few years, but the company is still hanging in there. I was a little unhappy to see that in Q4, the company saw 8,951 attributable gold equivalent ounces sold. Unfortunately, this is a 27% decrease from the 12,282 ounces in Q4 2014. But why the drop? Much of this had to do with a huge 84% drop in gold ounces sold from Luna Gold's (OTCPK:LGCUF) Aurizona mine. Ouch.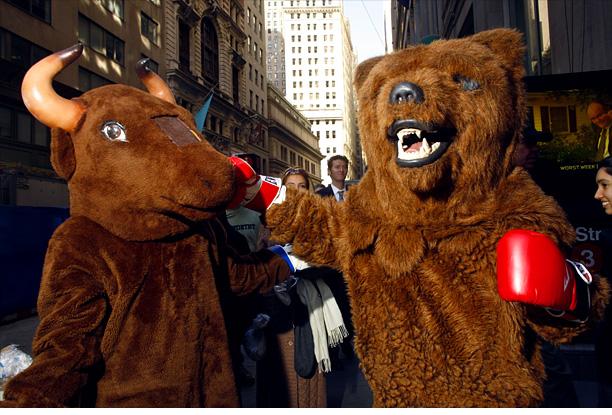 Source: Streetgames
Revenues and Expenditures
Making matters worse, Sandstorm Gold saw a 12% decrease in the average realized price of gold sold, down to nearly $1,102 per ounce. This led to revenues of just $9.9 million. This is a 20% decrease from Q4 2014. The average cash cost per attributable ounce was down year-over-year. That's a win. This came in at $258 per ounce during the quarter, resulting in a cash operating margin of $844. This compares to costs of $307 per ounce and an operating margin of $890 in Q4 2014. The reason for the expense declines stems from a massive cost reduction program. This will pay off in future quarters, I believe, and has saved margins despite the drop in gold prices.
Earnings
As you can probably imagine from the decline in revenues, earnings were terrible. However, although there were positive cash margins, these figures don't include depletion expenses, which are separate from the cost of sales. Factoring these in along with revenues and other expenses, the net loss and cash flow from operations were $25 million and $5 million, respectively. That is a poor turnaround from Q42014, which was positive on the net income front ($2.6 million). In Q4 2014, cash flow from operations were $8.9 million. In the release, Sandstorm notes that the losses are mostly non-cash related. The release states:
"[the decline stems from] a non-cash income tax expense related to taxable income previously attributed to its Barbadian subsidiary, a non-cash impairment charge relating to the Company's mineral interests with respect to the Serra Pelada, Emigrant Springs, Mine Waste Solutions and Summit projects, a non-cash increase in depletion expense driven by an increase in attributable gold equivalent ounces sold, a non-cash loss on the revaluation of the Company's investments, an increase in interest expense as the Company fully drew on its revolving credit facility in October 2015, as well as a number of other non-recurring items."
Look, that $25 million loss hurts. But there is reason to be positive going forward, and that is because the company's growth is intact.
Looking to the future
Sandstorm makes very targeted, moderate-return, and low- to moderate-risk investments. But it has to have the cash to do this effectively, and growth has to be there for the model to continue. In 2015 the company's revenue came from 15 producing mines. However, it completed 30 new stream and royalty acquisitions during 2015, upgrading the asset quality of the asset portfolio to include a number of low cost, strong assets with significant exploration upside. These will offer Sandstorm immediate cash flow in 2016 and beyond and over 80% of Sandstorm's cash flow is expected to come from operations run by major and mid-tier mining companies by 2019.
I want to wrap up by saying that I don't think the so-called production guidance will be accurate, particularly in the later years (because of likely new deals), but for now, based on Sandstorm's existing gold streams and royalties, production for 2016 is forecasted to be between 40,000 and 50,000 attributable gold-equivalent ounces. Sandstorm is further forecasting production of approximately 65,000 ounces a year by 2020. We will see. It will likely be higher. Just a year ago, it was thinking 50,000 ounces by 2019, and I said this would change. To be fair, the company has issued equity and exhausted its credit facility so if gold retracts the name could be toast. I think that is now a real risk, but is not impossible. The best we can do is hope for a gold turnaround while the company focuses on expense containment. I will close by saying that expected interest rate hikes may be the catalysts we need to get things moving for gold prices.
Note from the author: Christopher F. Davis has been a leading contributor with Seeking Alpha since early 2012. If you like his material and want to see more, scroll to the top of the article and hit "Follow." He also writes a lot of "breaking" articles that are time sensitive. If you would like to be among the first to be updated, be sure to check the box "Real-time alerts on this author" under "Follow."
Disclosure: I am/we are long SAND.
I wrote this article myself, and it expresses my own opinions. I am not receiving compensation for it (other than from Seeking Alpha). I have no business relationship with any company whose stock is mentioned in this article.
Editor's Note: This article covers one or more stocks trading at less than $1 per share and/or with less than a $100 million market cap. Please be aware of the risks associated with these stocks.