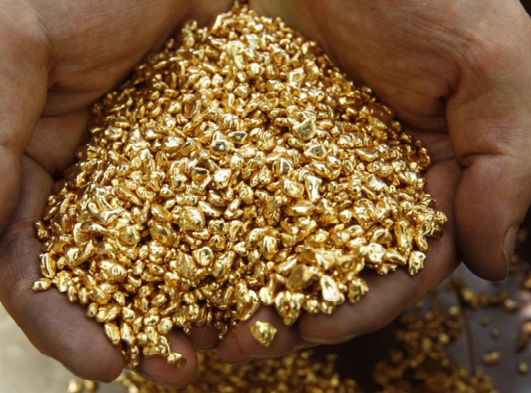 The gold price increased by more than 16% since the beginning of 2016. As a result, the vast majority of the gold mining sector rallied strongly. For example, shares of Barrick Gold (NYSE:ABX) grew by almost 90%, strong share price increases were recorded also by Agnico Eagle Mines (NYSE:AEM), Goldcorp (NYSE:GG) or the new gold producer Asanko Gold (NYSEMKT:AKG). Also, the Market Vectors Gold Miners ETF (NYSEARCA:GDX) and Market Vectors Junior Gold Miners ETF (NYSEARCA:GDXJ) share prices jumped by more than 48%. On the other hand, Pretium Resources (NYSE:PVG) gained less than 7%. It is definitely a disappointment for the current Pretium shareholders but it also creates an interesting opportunity for the potential new ones.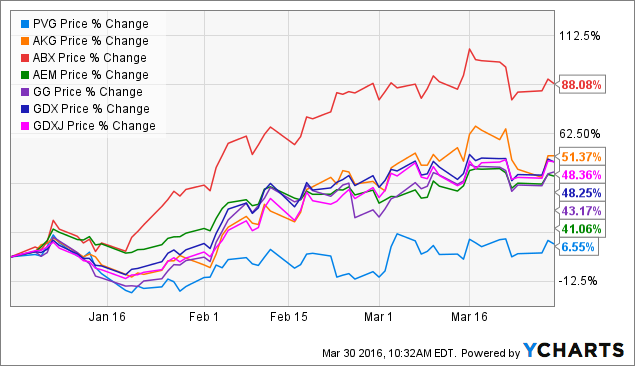 Pretium lags behind its peers as some of the investors have been concerned about the recent private placement that increased the share count by 28.384 million shares. Adding to it the exercises of participation rights by Orion Mine Finance and Zijin Mining (OTCPK:ZIJMF), the total amount of newly issued shares is 31,923,755 which represents a 22% dilution. As a result, Pretium was able to raise more than $146 million.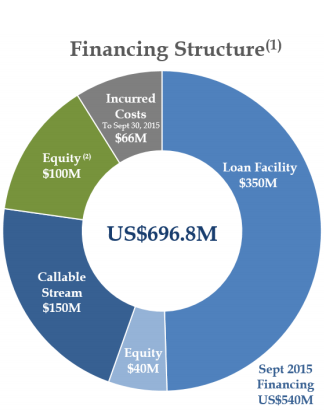 But the Brucejack Project should be fully financed now. The projected capital costs are $696.8 million including $56 million of working capital for the first three months. The September financing package covers $540 million, $66 million were expended before September 30 and only $100 million needs to be covered by the proceeds of the recent equity financing. It means that Pretium has a cash reserve of approximately $50 million to its disposal. If everything goes well, there are no delays or cost overruns, Pretium should be able to get into production without any further financing.
Source: Pretium Resources
Given the current share price of $5.42 and the new number of issued and outstanding shares, the market capitalisation of Pretium Resources is approximately $960 million. According to the February update, the after-tax NPV (5%) is $1.55 billion at a gold price of $1,100/toz and silver price of $14. At the current gold price of $1,225/toz, the after-tax NPV (5%) is approximately $1.85 billion. Including the options, there are 186,285,110 shares fully diluted which means that one share should be worth $9.93 on the NPV basis. It represents an 83% premium to the current share price.
The mine should produce 504,000 toz of gold per year over the first 8 years of production. The projected AISC is only $446, which means that Pretium should become one of the lowest cost gold producers in the World. Assuming that Pretium won't realize its option to repurchase the gold and silver stream, annual production of 463,680 toz gold will be attributable to Pretium over the first 8 years of production.
At a gold price of $1,200/toz, Pretium should record revenues of $572.5 million (including payments of $400/toz for gold delivered under the gold and silver stream). Conservatively, assuming AISC of $500/toz (12.1% over the projected AISC), the expenses should climb to $252 million. The $350 million senior secured loan facility bears an interest rate of 7.5%. The loan matures on December 31, 2018 (there is also an option to prolong it to December 31, 2019). In late 2018, the mine should be in full production for almost a year and it is possible that Pretium will be able to refinance it at better terms.
Conservatively, assuming that Pretium will refinance the whole debt at the same terms, the annual interest payments will equal $26.25 million. Subtracting the interest payments and the above-mentioned expenses from the expected revenues, we can get to a gross profit of $294 million. As a result, earnings of approximately $200 million can be expected. Using a conservative P/E ratio of 10, we can get to a price target of $10.74 per share, which is 98% above the current share price.
The biggest risks right now are possible cost overruns and time delays. Cost overruns may lead to further share dilution. A significant delay of full production may cause that Pretium will have to refinance the debt at worse conditions and/or that it will be unable to get rid of the gold and silver stream in late 2018 or 2019. In the case of a notable production delay, the shareholders will be damaged although the damage shouldn't be too big, assuming that the gold price won't collapse significantly below $1000/toz which is highly improbable given the cost curve of the gold mining industry.
Conclusion
Pretium Resources' share price lagged significantly behind its peers over the last couple of months. But the financing of the Brucejack project is finished now and Pretium Resources should become one of the lowest cost gold producers by the end of next year. At the current gold price, Pretium's share price should easily double by late 2017. Although the mine construction is still in its early phases and there are still several risks associated to the project, Pretium is attractively valued right now and the upside potential outweighs the potential risks.
Disclosure: I am/we are long AKG.
I wrote this article myself, and it expresses my own opinions. I am not receiving compensation for it (other than from Seeking Alpha). I have no business relationship with any company whose stock is mentioned in this article.
Editor's Note: This article covers one or more stocks trading at less than $1 per share and/or with less than a $100 million market cap. Please be aware of the risks associated with these stocks.