It is still a tough time to be in the precious metals sector. That said, the last two months have been a good time to be back in the sector and even though I watched my holdings in Silver Wheaton (NYSE:SLW) get sliced by 40% in value coming into 2016, but now the stock is up 50% over the last few weeks. Has the bottom hit? It may be early to say that, but I think the worst is behind the sector after what has been nearly a 4 year bear market. I just do not see much downside in silver left and think that when prices revert back further toward the mean, which seems to be the path it is on, SLW will move enormously higher. It seems to be more of a question of time. It is also a question of what the company does as it waits for the silver and gold rebound. It could be months or years. That said, we have to keep an eye on the company. When I covered the earnings in Q4 I told you that we know the tax issue continues to be a concern, but a lot of that fear was priced in. I instead like to watch the company's fundamentals and financial performance. On that note, the purpose of this article is to discuss this morning's peculiar move.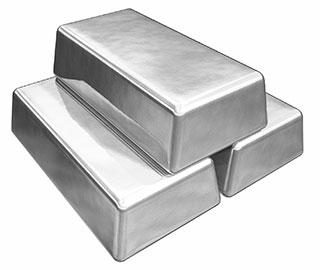 Source: thinkstock
This morning we learned that the company was "pleased" that "due to strong demand", Silver Wheaton has increased the size of its previously announced public offering to 33,135,000 common shares, at a price of $16.60 (US dollars) per common share. This brings the aggregate gross proceeds to Silver Wheaton to nearly $550 million. Wow. Let me say why this is interesting.
In my estimation the company is taking advantage of the recent boost in share prices. It is smart. But it does not exude confidence. It suggests to investors that company is cash starved, even though I see it as a wise move for management to raise money. Still, it DOES water down investors via dilution. The company will have to buy a lot of stock back to make up for this. What further makes matters worse for those upset with the dilution is that Silver Wheaton has agreed to grant to the underwriters of the offering an option to purchase up to an additional 4,970,250 common shares at a price of $16.60 per share, on the same terms and conditions as the initial offering which is exercisable at any time, in whole or in part, until 30 days following the closing of the initial offering.
Should all of stock option be exercised in its entirety, the aggregate gross proceeds for Silver Wheaton will be approximately $632.5 million. There is a lot that can be done with this influx of cash. Now management plans to use the net proceeds of the offering to repay a portion of the debt that was drawn on the $2 billion revolving credit facility in November 2015. Remember this was done to make the $900 million purchase of the silver stream on the Antamina mine.
This offering is scheduled to close on or about April 7, 2016. When I reported on the quarterly results I told you that as of December 31, 2015, the company had approximately $103 million of cash on hand and $1.47 billion outstanding under the revolving facility. The move is necessary to raise further cash and likely a smart move long-term as the pain is real watching precious metal companies get crushed thanks to the decline in silver prices. While lower metal prices weighed, more ounces were sold year-over-year which is a plus and with new streams online this trend of higher sales will hopefully continue. In fact sales and production are at record levels. This influx of cash is helpful, but imagine if silver prices continue to improve as they have in Q1 2016 so far. We need to watch expenses, above all else, and while the reassessment of taxes from the Canadian government is an issue, we have to remain focused on silver prices. I continue to hold the stock.
As always I welcome your thoughts.
Note from the author: Christopher F. Davis has been a leading contributor with Seeking Alpha since early 2012. If you like his material and want to see more, scroll to the top of the article and hit "follow." He also writes a lot of "breaking" articles, which are time-sensitive, actionable investing ideas. If you would like to be among the first to be updated, be sure to check the box for "Real-time alerts on this author" under "Follow."
Disclosure: I am/we are long SLW.
I wrote this article myself, and it expresses my own opinions. I am not receiving compensation for it (other than from Seeking Alpha). I have no business relationship with any company whose stock is mentioned in this article.