Plug Power (NASDAQ:PLUG) has turned things around over the last few years as I have discussed many times. The company has been expanding over the last few years and also plans to continue its growth by expanding geographically and internationally. Further it has been introducing new products and new technologies, which has driven a larger customer base. It is worth noting that Plug Power is expanding into new markets thanks to new technology such as airport GSE, commercial range extenders and powering electric drive trains. I have predicted that the company will be operating at breakeven by year end, if not operating profitably. But how will the company get here? As part of the drive to expand into new markets, Plug Power has announced a new branding effort.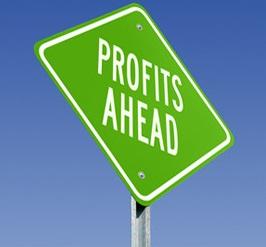 So what is the deal here? Well the company launched the new "Infinite Drive" which will help focus the company's strategy and enhance its ability to drive valuable commercial innovations that will enable its customers "power their possibilities." So this new brand, the "Infinite Drive," is designed to define the commitment that the company is bringing to innovating and leading sustainable, efficient hydrogen solutions in a diverse set of industries globally. It is smart. It is not surprise that the company's hydrogen solutions do have the possibility make great change for the customers that adopt the technology, saving them money long-term.
This rebrand is specifically designed to attract new customers. This is what Plug needs. Right now it relies heavily on repeat customers. But I believe that to get to the point of breakeven and sustained profits, the company needs new investment. Make no mistake that with the help of the repeat customers [think Wal-Mart (NYSE:WMT)], the company has successfully evolved as a leader providing in hydrogen fuel cell solutions. The fact is that the company has more than 10,000 fuel cells in operation, accumulating more than 110 million hours of runtime. It's been a great growth path for the company.
But the truth is that alternative energy is a tough market. The upfront costs are indeed high. Thankfully many companies are moving to be environmentally friendly and Plug's tech is clean, unlike traditional batteries. This rebrand helps highlight this fact. It was time for a refresh. Plug's existing brand was put into place over a decade ago, before the company had a true commercial presence in the market. The new branding effort includes a new logo, color scheme, website and the rebranding of its GenSure stationary fuel cell products all to communicate its leadership, ingenuity and long-term vision. Commenting on the move, Andy Marsh, CEO stated:
"Plug Power was ready for a refined appearance that transforms our image from a R&D-brand to a commercial brand. The Plug Power story is an impressive display of innovation, drive and accomplishment. We're excited that our new brand emulates exactly that. What has made Plug Power a success is our promise to customers that we will help them make one of their most crucial business operations more efficient, more reliable, and more economical. We're driving sustainability and innovation within the industry with solutions that make a significant impact to the bottom line. And, we will be the company that figures out what's next for hydrogen fuel cell technology, always supporting customer's dreams of a greener, more efficient operation."
The take home here is that this move is being done to attract new customers. While the technology, which is rather sound, is not going to change under the rebrand, the way the products are marketed will be. I like the move because the company isn't a development stage company anymore. It is a full blown commercial company with real customers and real sales. This effort highlights that fact. I will be looking forward to seeing if the move has any impact on new customers. Otherwise, it is just window dressing.
As always I welcome and encourage your comments.
Note from the author: Christopher F. Davis has been a leading contributor with Seeking Alpha since early 2012. If you like his material and want to see more, scroll to the top of the article and hit "Follow." He also writes a lot of "breaking" articles that are time sensitive. If you would like to be among the first to be updated, be sure to check the box "Real-time alerts on this author" under "Follow."
Disclosure: I am/we are long PLUG.
I wrote this article myself, and it expresses my own opinions. I am not receiving compensation for it (other than from Seeking Alpha). I have no business relationship with any company whose stock is mentioned in this article.