Investors seeking a little bit of extra income would be prudent to look across a broad spectrum of stocks to find companies that consistently pay and increase the dividend.
I have written extensively on large-cap companies, such as Johnson & Johnson (NYSE:JNJ), with a series of articles on an optimal dividend growth portfolio (the latest installment is here). Just recently, I touched on mid-caps such as ManpowerGroup, Inc. (NYSE:MAN) here.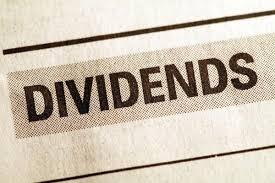 This article will focus on smaller companies with a market cap between $300M and $2B that also have to the potential to become dividend dynamos down the road and should be investigated further.
The property and casualty insurer HCI Group, Inc. (NYSE:HCI), sporting goods supplier Escalade, Inc. (NASDAQ:ESCA), and financial services firm FBL Financial Group, Inc. (NYSE:FFG) will be examined in detail. All have dividend yields above 2.5%, making the payouts competitive with alternative investments such as Treasury bills and notes.
Sunshiny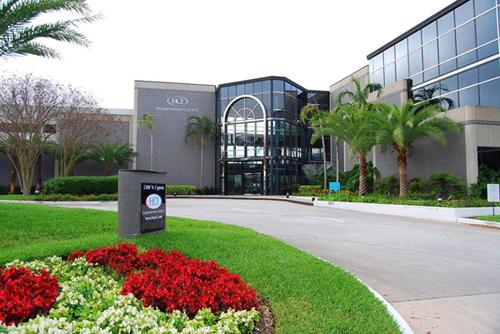 Tampa-based HCI owns subsidiaries engaged in diverse business activities, including homeowners' insurance, reinsurance, real estate and information technology services. The company's largest holding, Homeowners Choice Property & Casualty Insurance Company, Inc., is a leading provider of property and casualty insurance in the state of Florida.
While increased expenses and claims related to the El Nino weather phenomenon might hurt the company in the short term, a longer view indicates that things are just fine.
The company is growing, increasing its staff by 10% and forming a new subsidiary, TypTap Insurance Company, which will focus on flood insurance in Florida.
During 2015 invested assets increased to $232.9 million from $168.8 million. Although cash and short-term investments decreased to $267.7 million from $314.4 million a year ago, total stockholders' equity increased 32.8% over the year to $237.7 million.
Also, late last year the board of directors authorized $20M to buy back shares, which should boost investor confidence and spur bottom-line growth.
The company has been increasing the dividend for just 21 straight quarters, but the previously mentioned intangibles and solid fundamentals in place bode for future growth.
The current dividend, $1.20 per share, has been rising at a brisk 16% clip over the past three years and 64% for the past five.
A payout ratio of 20% and a manageable debt burden, 60% of equity, indicate that investors accustomed to annual income increases won't be disappointed.
Throw in a discounted valuation -- the P/E is just below 6 and the P/B a miniscule 1.5 -- and shareholders will be getting a great stock at a great price.
Growing by leaps and bounds
Escalade manufactures, imports, and distributes widely recognized brands in basketball, archery, indoor and outdoor games, and fitness products through major sporting goods retailers, specialty dealers, key on-line retailers, traditional department stores and mass merchants. The company is a leader in table tennis, residential in-ground basketball goals, and archery bows.
The company is growing by leaps and bounds (pun intended) and expects that acquisitions made in the second half of 2015 related to premium basketball hoops and pickleball equipment will become accretive to earnings this year. Another big acquisition, Triumph Sports USA, Inc., should begin to add to the bottom line in 2016. In addition, the company expects to introduce new products this year, including a line of BearX crossbows and GoTek portable basketball goals.
The dividend, currently $0.48 per share, has been increased for six consecutive years and the pertinent metrics indicate that the good times will likely continue. The stock is fairly valued based upon a P/E of about 15 and a P/B of less than 2. Both earnings and the dividend have been growing, averaging a robust double-digit rate over the past 5 five years.
There is plenty of room for future dividend increases based upon a long-term debt/equity ratio of just 0.3 and a payout ratio of 47%.
Farming dividends
Iowa-based FBL Financial is an 80-year-old financial services holding company that primarily underwrites and markets a broad range of life insurance and annuities to individuals and businesses through its Farm Bureau Financial Services brand.
Things look good for investors right now as the company has plenty of cash to share. FBL just boosted the regular dividend by 5%, and growth has been phenomenal with 3-year and 5-year compounded average rates in the 50% range. The board of directors also authorized a fresh $50M share buyback program, and a special dividend, its third in the last five years, of $2 per share.
I expect continued dividend increases based upon likely double-digit earnings growth, a low debt level (the debt/equity ratio is just one-tenth of shareholders equity), and a payout ratio of 36% which leaves plenty of room for growth.
For the value conscious investor, shares are reasonably priced right now based upon a P/E of around 13 and a P/B about 2.
Conclusion
In addition to large caps and mid caps, investors wanting dividend growth in their portfolios would be wise to look at smaller companies such as HCI Group, Escalade, and FBL Financial. They might be pleasantly surprised.
Disclosure: I am/we are long JNJ.
I wrote this article myself, and it expresses my own opinions. I am not receiving compensation for it (other than from Seeking Alpha). I have no business relationship with any company whose stock is mentioned in this article.