By Raul de Frutos
Thanks to the momentary recovery in global markets, lead prices started on the right foot in March. However, prices lost steam recently as they neared resistance levels. Lead is finishing the month 2% down.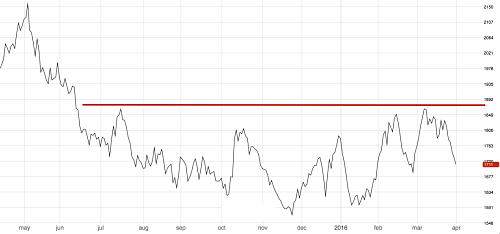 Lead prices struggle to move above resistance levels. Source: MetalMiner analysis of FastMarkets.com data.
The latest figures showed that growth is cooling down in China's vehicle market, raising a caution flag. China sold about 1.38 million cars in February, down 1.5% from a year earlier, capping off a two-month sales period that is traditionally affected by the Lunar New Year.
February represented the first decline in six months. Last month, we pointed out that the 7.7% growth in January could shrink in the following months as China's weak economic situation could hurt consumer confidence. Also, the growth seen in previous months came thanks to a 50% tax cut for small cars, serving as a stimulus measure rather than a sustainable, long-term demand increase.
What This Means For Metal Buyers
Lead prices are lacking upside momentum despite the momentary recovery in commodity markets. Lead prices are holding well, but for them to make a significant upside move, we would probably need to see further strength in commodity and Chinese markets. A possible pullback in these markets could bring lead prices down in Q2.