I am revisiting the Honeywell (NYSE:HON) dividend following a rally in the shares and a corresponding decrease in the dividend yield.
Despite the lower yield of 1.9% versus 2.2% six months ago, HON presents a compelling opportunity to add a staple position to any yield / income oriented portfolio for several reasons.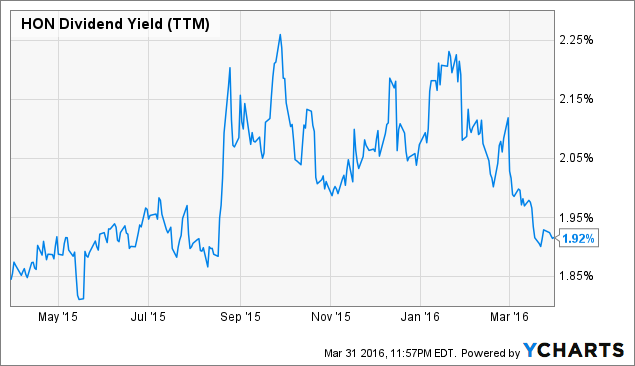 HON Dividend Yield (NYSE:TTM) data by YCharts
First of all, HON has an exceptional track record of dividend per share increases over the past 10 years.
The dividend is up approximately 150% over the past 10 years with no instances of it ever being down on a trailing twelve month basis over that time period.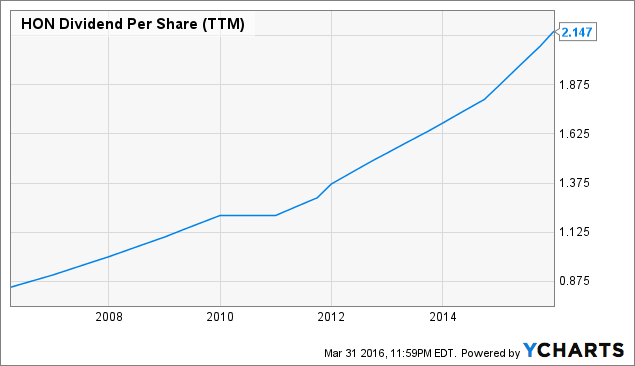 HON Dividend Per Share (TTM) data by YCharts
Secondly, the cash payout ratio has remained stable over that same time period, and has never been higher than 65%.
At 39% currently, HON is in a very good position to make future increases, as well as perform share buybacks and make acquisitions.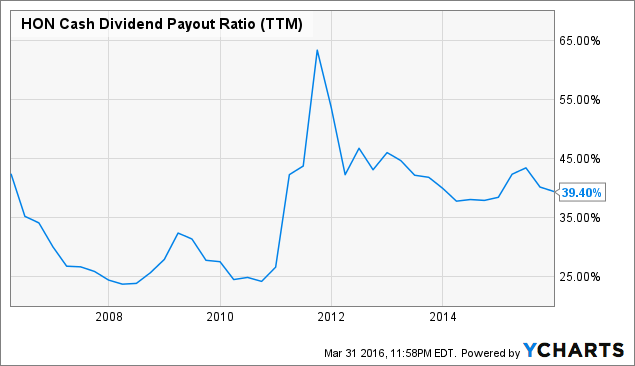 HON Cash Dividend Payout Ratio (TTM) data by YCharts
According to their most recent IR deck the share buyback program has also been a significant contributor to Total Shareholder Return.
As the total annual dollar value of the dividend has gone up, the number of shares outstanding has gone down, and that has further contributed to the increases in dividends on a per share basis.
HON has an opportunistic approach to buybacks which should help support the share price in times of weakness.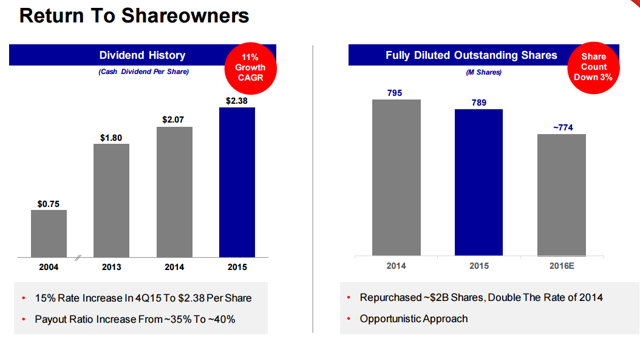 Click to enlarge
The growth prospects for HON look bright as the company recently updated their five year plan.
With a Target for 2018 of $46 to $51 billion of revenue that implies growth of about 13 - 26 percent from the end of 2016 to the end of 2018.
With a dividend cash payout ratio of 39% and top line growth of about 20 percent there should be room for meaningful dividend increases over the next two years.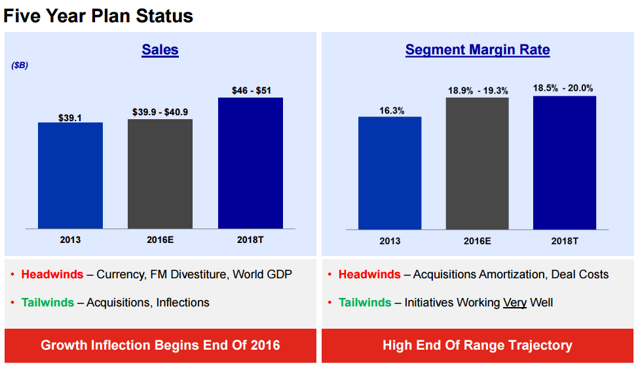 Click to enlarge
In addition to being a great yield story, HON also a very strong relative valuation compared it's peers.
I have also supported this valuation with my own high level financial model which indicates the company is trading at a discount to intrinsic value.
On a relative valuation basis HON has a trailing P/E ratio of 15.8 times, which is the lowest in its core peer group, despite having the highest EPS CAGR.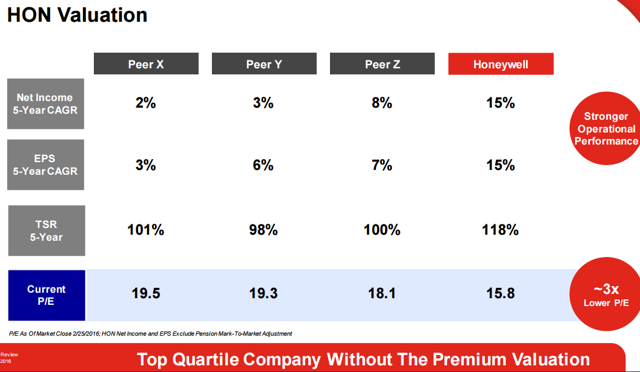 Click to enlarge
I strongly recommend HON as a yield plan give then upside potential from sales growth, margin expansion, and a track record of EPS and dividend per share increases.
I believe downside is limited by the low cash payout ratio and low relative valuation.
Disclosure: I/we have no positions in any stocks mentioned, and no plans to initiate any positions within the next 72 hours.
I wrote this article myself, and it expresses my own opinions. I am not receiving compensation for it (other than from Seeking Alpha). I have no business relationship with any company whose stock is mentioned in this article.