Update: Concerns remain about the current state of the economy: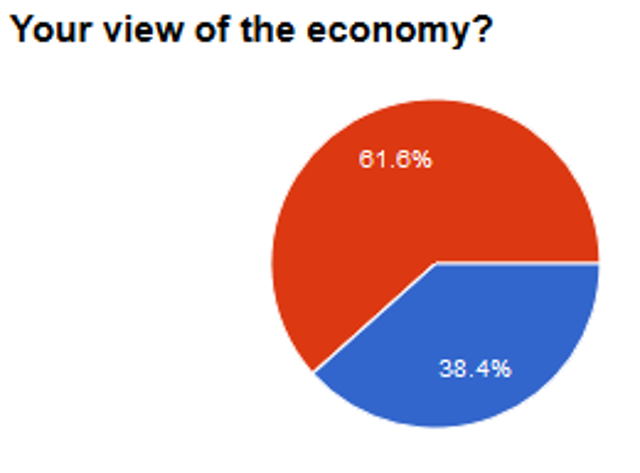 The data suggests things are getting better - 38.4%
There are a lot of underlying issues, the economy isn't that strong - 61.6%
Thanks again for participating. And check out the Challenge next week. We're going to look at commodities. We also will scrutinize Amazon Web Services. And we're gearing up for earnings season. There's a lot to look forward to in the second quarter.
*****
It's the start of a new month and quarter. And that means key economic data is out this morning.
Obviously, the jobs number is getting all the attention. According to the Labor Department, the U.S. economy added 215,000 new jobs in March and the labor participation rate went up (and that pushed the unemployment rate up slightly higher to around 5%). It appears hiring at private companies continues to ramp up.
Compare that with construction spending. Private construction continues to rise - this morning's data indicates private construction spending was up to $846.2 billion in February. That said, overall construction spending declined 0.5% in February vs. an expected 2.1% increase. Residential construction rose 0.9% in February.
Another key indicator: The PMI rose to 51.8 in March from 49.5 in February, and against expectations for a gain to 50.5.
The numbers appear to suggest things are looking better for the economy, especially in terms of the private sector. Do you agree?
What is your opinion on the state of the economy? Provide your perspective below!
Thanks to our own Mohit Manghnani for helping us put together today's challenge. Booyah!