Gilead Sciences (NASDAQ:GILD) develops and markets innovative medicines for the treatment of several life-threatening diseases such as Hepatitis C and AIDS.
The company's turnover and profits have skyrocketed during the last few years, as a result of the successful launch of two medicines for Hepatitis C: Harvoni and Sovaldi, which together account for about 60% of Gilead Sciences' total Revenue.
The company is now trading at 7.8 times P/E and 7.3 times P/FCF.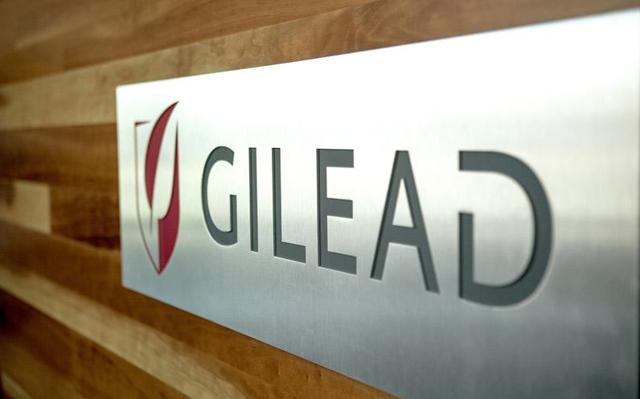 Pricing Concerns
The main reason why GILD is trading as such low multiples is related to the fear that pressure on pricing of several drugs could reduce the company's profitability. The success of pharmaceutical companies is strongly linked to the availability of funding from government or third parties that can cover the cost of the treatments, but these institutions exert significant pressures on the pricing of drugs and some of them are trying to regulate the price of drugs and medical services.
Drugs for HIV and HCV are particularly affected by this kind of pressure, and since they constitute a substantial portion of Gilead Sciences' portfolio, it is clear that there is a lot of uncertainty surrounding the cash flows that the company will be able to generate.
Regarding HIV products, in the U.S., a significant portion of HIV products is bought by the ADAPs (AIDS Drug Assistance Program), that relies heavily on federal and state funding. When this funds are not enough to cover the necessary expenses to treat all the necessary patients, the states usually tighten the access to funding through more strict eligibility criteria. Therefore more people end up on waiting lists.
Similarly, HCV products such as Sovaldi and Harvoni are experiencing particular pressure by governments in both the US and Europe. As we can easily imagine, the issue is particularly delicate. The main preoccupation is that there could be some regulation that will limit the pricing of many drugs in both the U.S. and the old continent, but how much can this affect Gilead's profitability?
I did some calculations to estimate the impact of some government regulation that forces price reductions on the company's earnings, starting from financial data in the last annual report.
First I assumed a scenario in which a 25% average reduction resulted from regulation. This means that on average, Gilead products receive a price cut of 25% and the revenue falls by the same percentage. In this scenario, margins would decrease more than proportionally, with net margin near 30% and EPS around 6.50$. An even more negative scenario would see an average price cut of 35%, with net margin around 20% and EPS around 4.30$. With the current price, that would mean the stock would be trading at a Forward P/E of 13.30 in the first case and of 20.20 in the second one.
These valuation metrics can be still attractive for stocks with good potential growth, especially when they have competitive advantages given by patent protection, as in Gilead Sciences' case.
I am not the first to consider the debate on drug pricing as little more than a trial to win votes for next elections. It seems an extremely important theme in the US but not much in Europe. In Europe, governments simply negotiate with companies like Gilead to get better prices, and they usually have discounts that rise with higher volumes. Even if I consider very unlikely a strong reduction in overall drug prices, some particular drugs such as Sovaldi and Harvoni could feel more pressure from governments, but at least in Europe, such pressure will certainly take the form of further negotiations, not price regulation. If the prices of the other drugs sold by Gilead remain constant, the prices of Sovaldi and Harvoni should be reduced by 33% to make the stock trade at 13.30 times price-earnings, while they should be cut by almost 60% to make it trade at 20 times PE. Current Valuation gives a lot of protection from price reductions resulting from regulation or negotiation with governments.
Growth and potential market size
All the reasoning behind pricing issues would be useless if we didn't consider the potential growth and market size of Harvoni and Sovaldi. We want to know whether price reductions are a big threat or not.
Having 60% of Revenue dependent on only 2 products is usually risky for any business. The only difference here is the protection that patents provide over medicines, that could mitigate but not eliminate the risk related to such a low level of diversification.
Given the weight of HCV products in the company's portfolio, I tried to understand the potential market size of Harvoni and Sovaldi. It is estimated that the number of people affected by hepatitis c in the world is in the 130-170 million range. The higher percentages are found in African and Asian countries, while in the developed countries people affected by this disease are between 1 and 2 percent of the population.
I chose to completely ignore market potential in non developed countries, at least in the first stage of the analysis, because in such countries there is much less possibility to afford such high costs for healthcare. In countries like India and China, the company doesn't even have patent rights over sofusbuvir (the molecule in Harvoni and Sovaldi).
Considering only the developed countries, I think there is large room for increasing the size of Gilead's market, especially outside the United States. In fact, according to the last annual report, only 34% of GS products occur outside the United States. In the US, the number of people living with Hepatitis C is about 3 million. In the European Union, it's about 5 million.
The current cost of a 12 week therapy with Harvoni is $94,000 in the US and €42,000 (US$ 47,460) in France. If we cut these prices by 35% we get $61,100 for the US market and €27,300 (US$30,850) for France, that I take as benchmark for the whole European Union.
Given this assumptions, the potential market in revenue terms is $183 billion in the US and €136 billion (US$153 billion) in the European Union. Gilead Sciences' revenue from HCV drugs is $19 billion, 5.6% of the estimated potential market. This is not to say that in 10 years the company's revenue will be 15-20 times the current level. Clearly the company has to face significant competition but since its products are the most effective for HCV, it will probably keep having the biggest market share, unless a better drug is launched on the market.
Positive effects of price reductions
We know that Gilead's potential market for HCV products is big (unfortunately), that society needs the company's products and that these products are well protected by patents. Pressures on pricing are bigger if the role of some goods in the society is more important. If governments put efforts and have success in cutting prices of Sovaldi and Harvoni, it means there is a significant need for that products, so I will expect a good growth in sales. I don't think that governments would fight against the industry if there is not the goal to expand the number of patients that will be able to use the drugs.
We shouldn't consider price reductions necessarily as a big threat, since governments try to obtain them to treat many more patients. Price reductions can be more than offset by increasing sales.
Some European countries give a perfect example of this. In Italy, the number of patients that have been cured with Sovaldi and Harvoni is still low, since only 7000 patients have been admitted to receive the treatment, with an estimated number of 800,000 people with HCV. A similar situation is present in Spain, where the number of people with HCV is estimated to be similar. In both countries, the number of patients treated with Gilead's drugs is expected to increase significantly already in 2016, after the governments were able to get good discounts negotiating with the company. Japan has also approved the use of Harvoni last summer, generating estimated sales for US$1.07 billion in 2016, treating 17,000 patients on 1.5 million of people living with HCV.
Conclusion
Gilead Sciences stock is trading at multiples that would be justified only by an extreme reduction in profitability and growth. I think it's extremely improbable that Sovaldi and Harvoni will have to face extreme price regulations and if they had to, even a price cut of 60% wouldn't be a problem.
Price reductions will certainly continue in the form of discounts, with governments in Europe and Japan trying to expand the number of patients that can have access to the treatment, triggering a strong increase in demand that will offset falling margins.
In the case of price regulations in the home country, Gilead will still be profitable while growing in Europe. In the case the price regulation doesn't occur or is not significant, the company will keep growing both in the US and Europe, maintaining high margins.
If regulation doesn't occur, we can expect earnings to be increasing by a significant rate, with the stock price probably reaching a more adequate P/E in the 15-20 range. The same would happen if regulation in the US occurs but falling margins are more than offset by earnings from additional sales in Europe and Japan.
The current valuation gives us an opportunity with a strongly asymmetric risk/reward. I am long.
Disclosure: I am/we are long GILD.
I wrote this article myself, and it expresses my own opinions. I am not receiving compensation for it (other than from Seeking Alpha). I have no business relationship with any company whose stock is mentioned in this article.