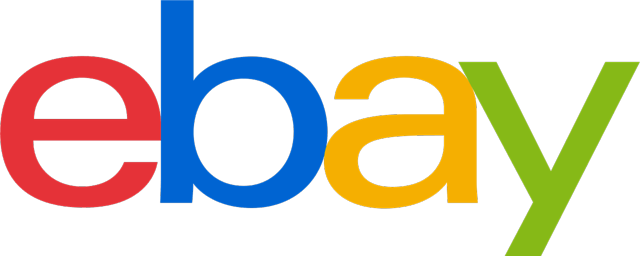 Click to enlargeeBay (NASDAQ:EBAY) is about to initiate a major turnaround with a simple reclassification of its purpose. Turnarounds are usually associated with complicated adjustments. Here we think it is as simple as a shift in viewpoint.
Historically eBay focused on listings and now by adjusting its perspective to fit listings into key product categories they are about to finally align with Google and the rest of the internet and correct its main reason for its decline.
eBay identified the SEO issue as the main reason for the company's weakness and its fix should re-accelerate its active users (the company's key metric measuring the number of people who actually did something recently). The change is basic but can, potentially immediately, re-accelerate revenue growth. If topline re-accelerates, earnings will re-accelerate thanks to 20-30% margins that should move back up with faster topline.
We think this is the type of turnaround situation that we look back on and say 'that was easy enough.'
eBay does not have any serious operational issues. The need to show up in Google searches is forcing eBay to make the change. The shift has been stubbornly slow trying to be overly sensitive not to dislocate their core user listings. However, their sellers have been hurt, as we know, by reduced appearances on search engines.
eBay, and its size should be an advantage for their sellers but instead their listing culture held them back from moving with Google (NASDAQ:GOOG) (NASDAQ:GOOGL) and the industry.
2016 Should See SEO's Benefit To Sales
2016 should be the first full year of a meaningful change to the company's 'product' and SEO focus. The company said 60% of its listings will be classified into product categories as of February to enhance showing up in SEO searches, doubling the number in a span of two quarters.
Anybody who has any contact with the web knows how important is SEO and Google. eBay may be late but now that they are making the change, we think results can improve, potentially meaningfully.
The company said that results will not turn quickly which we appreciate. We'd prefer the company to be conservative until we actually see it in the numbers. By investing in eBay, you have to believe that now that they finally decided on the switch, that their $2B in cash and $2B in free cash flow should be enough to help them figure out to how to fix their issues with Google.
Last quarter active user growth was up 5% and stopped decelerating for the first time in many quarters. We think it is due in part to the SEO redirect.
Low Hanging Fruit Changes
Not only does aligning the listings by product category help them with Google, but it helps people find products easier on eBay itself. This will make eBay easier to shop. This is a basic change that helps customers find eBay and find what they want on eBay. The company is now consistently talking about basic internet 101 fixes like adding product reviews, customer comments, and other basics that are found everywhere. Companies that migrate to industry standards, even when playing catching, tend to see benefits immediately. We call it 'low hanging fruit.'
If the company had serious secular issues, we'd understand that this is a tough investment. But we think the fix is one of mindset and not a secular or competitive issue.
Growth Rates May Accelerate Near Term
eBay's largest quarter is Q4 and so the growth rates are the toughest to enhance. Now that we go into smaller quarters we think that the growth rates have a chance to pick up. That pick up would be meaningful because it would be the first time eBay saw a meaningful re-acceleration in some time. eBay has been stuck in a mid-single digit growth rate x-Fx for some time.
We also think that the Holiday period was extremely competitive and that Q1 discounting could subside allowing topline to lift.
The economy and the SEO changes coming in unison could allow for the numbers to look better.
The dollar turning back down will also be another benefit for eBay. 60% of their sales come internationally and Fx cut 5% off of topline last quarter. With the dollar reversing, eBay's topline has another wind in the sails.
ROE A Management Focus
One reason for the company's lower multiple is their 12% ROE. Back in F12-F13 the ROE was about 22%. If topline picks up there will be a disproportionate flow through to earnings also helping ROE. As the company puts the catch up spending behind them over the next year or two returns should also pick up.
The company has also told the street that they are focused on buying back equity in place of debt which should also help the ROE calculation. They have already issued debt. They said they are limited in what they can do over the next two years to keep the PayPal split non-taxable but it's clear that the company's intention thereafter is to raise the return metrics. In the meantime the company seems to be hinting publicly that they will lean up to the PayPal limits pushing their Debt/Equity to the boundary in the meantime.
Earnings Upside This Year
The company said that FX and spending will drag earnings. FX is now starting to turn in their favor. Spending and higher expenses will drag more early in the year. Q4 saw EBIT margin (non-GAAP) flattish for the year and down 230bp in Q4. The company is guiding to EBIT of 31-33% for F16 or down 150bp for the full year. We think that this can prove conservative. F15 saw a big change exiting PayPal and focusing spending on figuring out their issues. We think, starting in the second half they will begin to lap the uptick in spending. If topline performs above expectations in the first half, they should also better leverage earnings.
Valuation
Generally investors decide valuation based on a combination of growth rates, margins, and ROE with fundamentals and positioning feeding into these key numbers. We think there is a chance for valuation to pick up as some of these metrics improve if they fix the SEO issue.
The company expects earnings for F16 of $1.82-1.87 (non-GAAP) giving eBay a PE of 13x. Their peers are higher and we know that internet valuations can change quickly.
| | |
| --- | --- |
| Peers | PE |
| AMZN | 480 |
| GOOGL | 34 |
| BABA | 19 |
Conclusion
If eBay can manage to recapture growth through their SEO focus, we think that investors will have to redirect attention to this key player. Investors will remember when eBay was a core holding and, on any report of re-acceleration, we believe, investors will quickly start to do the math of what the company is worth if they get back on a growth trajectory.
Elazar Advisors, LLC specializes in earnings and predicts, analyzes and reacts to earnings and earnings events as well as developing current company and macro stories with a hedge fund perspective.
If you want Elazar's analysis on Seeking Alpha, scroll to the top of the article and hit "Follow." Elazar also writes real-time pieces as earnings and news are reported on Seeking Alpha. If you want to be among the first updated, be sure to check the box for "Real-time alerts on this author" under "Follow."
Disclosure: All investments have many risks and can lose principal in the short and long term. This article is for information purposes only. By reading this you agree, understand and accept that you take upon yourself all responsibility for all of your investment decisions and hold Chaim Siegel, Elazar Advisors, LLC, bestideas, their related parties, and its authors harmless.
Disclosure: I/we have no positions in any stocks mentioned, and no plans to initiate any positions within the next 72 hours.
I wrote this article myself, and it expresses my own opinions. I am not receiving compensation for it (other than from Seeking Alpha). I have no business relationship with any company whose stock is mentioned in this article.
Additional disclosure: We may buy EBAY at some point.