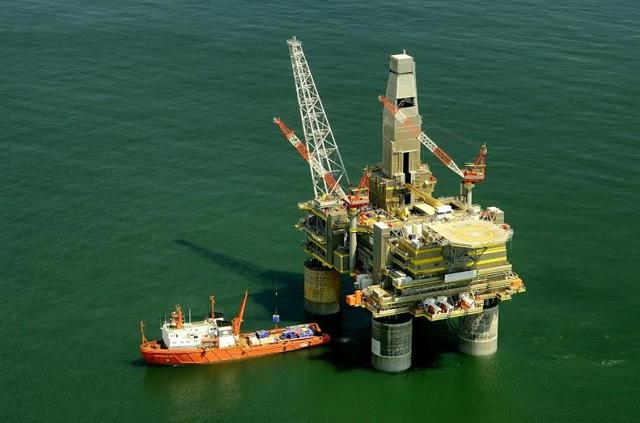 Click to enlarge
Recent Bloomberg's report on Seadrill (NYSE: SDRL), which mentioned that the company hired Houlihan Lokey and Morgan Stanley to advise it in restructuring negotiations, went largely unnoticed by investors. It looks like market participants were focused on latest contract developments, including the West Tellus contract, which provoked intense discussion whether the additional day rate was $300,000 or $58,000, and the horrendous contract renegotiations for Sevan Drilling, which is 50.11% owned by Seadrill.
However, the elephant in the room is the future deal between Seadrill and its creditors. It is clear that the company cannot proceed without restructuring its debt; Seadrill stated that restructuring was necessary in its latest quarterly report. The actual details of this future restructuring are of outmost importance for both investors and traders willing to speculate in Seadrill's shares.
This deal will come with dilution to existing shareholders, but the degree of this dilution is unknown. At this time, the actual result of the deal is unknown to Seadrill itself - there are too many creditors and any resulting deal will be an outcome of very complex negotiations. In this article, I present my views on how the actual deal might look like from a dilution point of view.
First, let's start with core assumptions. Let's not forget that creditors have zero reason to care about existing shareholders. They have their money to care about. Thus, the more Seadrill shares they will be able to get as a result of this deal, the better for them. Second, the debt-for-equity swap looks like the most viable option at this time. Seadrill needs to decrease both the debt load and the resulting interest payments.
Creditors want to save their money, but don't want to engage in operating rigs. Taking possession of the company while keeping the existing management at job should look like a good option to them. Third, I am no big believer in cash injections for Seadrill. The rumor of John Fredriksen adding $510 million to Seadrill's wallet sent shares on a historical short-squeeze rally, but this rumor was not followed by any real action. In the following table, I illustrate why there was no reason for Seadrill's founder to "help" Seadrill when the share price was high.
Money needed to buy new Seadrill's shares at various prices
| | | | | | |
| --- | --- | --- | --- | --- | --- |
| | Price | | | | |
| New Shares | $1.50 | $2.00 | $2.50 | $3.00 | $3.50 |
| 250M | $375M | $500M | $625M | $750M | $875M |
| 500M | $750M | $1000M | $1250M | $1500M | $1750M |
| 750M | $1125M | $1500M | $1875M | $2250M | $2625M |
I don't completely rule out that Seadrill's founder may ultimately buy more Seadrill's shares, but I think this may only happen at sub-$2 prices. I also believe that any cash injection will follow the deal with banks, not the other way round. There is no motivation to hurry as Seadrill does not have short-term cash problems.
Now let's get to the debt-for-equity swap scenario. There are two main variables in this scenario - the amount of debt that will participate in the swap and the price of equity. Below I present a table with possible results for the number of shares issued depending on the price of Seadrill's shares and the amount of debt swapped.
Number of new shares issued depending on the amount of debt swapped and the price of Seadrill's shares
| | | | | | |
| --- | --- | --- | --- | --- | --- |
| | Debt | | | | |
| Share Price | $3B | $4B | $5B | $6B | $7B |
| $1.50 | 2B | 2.67B | 3.33B | 4B | 4.67B |
| $2.00 | 1.5B | 2B | 2.5B | 3B | 3.5B |
| $2.50 | 1.2B | 1.6B | 2B | 2.4B | 2.8B |
| $3.00 | 1B | 1.33B | 1.66B | 2B | 2.33B |
| $3.50 | 0.85B | 1.14B | 1.43B | 1.7B | 2B |
You can pick your favorite variant and I'll present you mine. In my view, the resulting deal will likely involve around $5 billion - $6 billion of existing debt. This will allow to meaningfully decrease both indebtedness and interest payments while keeping sufficient amount of debt intact, as creditors' business is to lend money rather than owning shares of the company.
Speaking about the price of Seadrill's shares, it will most likely be below current levels. Don't forget that lower is better for creditors. I think that a conservative scenario implies a $2.5 price for the swap, while it may be significantly lower depending on market and industry conditions. The deal was promised to be made public by the end of June, so there is plenty of time for Seadrill's shares to go both up or down and influence the price of equity in the deal.
If we assume a $2.5 share price as the core scenario, here is the resulting dilution in cases involving the swap of $3 billion - $7 billion debt:
Dilution depending on the number of shares issued
| | |
| --- | --- |
| New Shares Issued | Dilution, % |
| 1.2B | 237 |
| 1.6B | 316 |
| 2B | 395 |
| 2.4B | 474 |
| 2.8B | 553 |
Bottom line
I think that a dilution of 400% or more may be likely for Seadrill. This dilution equals to swapping $5 billion of debt for equity at a price of $2.5 per share or $6 billion of debt at $3 per share. I believe that Seadrill's restructuring plan will put significant pressure on current shareholders.
Disclosure: I/we have no positions in any stocks mentioned, and no plans to initiate any positions within the next 72 hours.
I wrote this article myself, and it expresses my own opinions. I am not receiving compensation for it (other than from Seeking Alpha). I have no business relationship with any company whose stock is mentioned in this article.
Additional disclosure: I may trade SDRL.