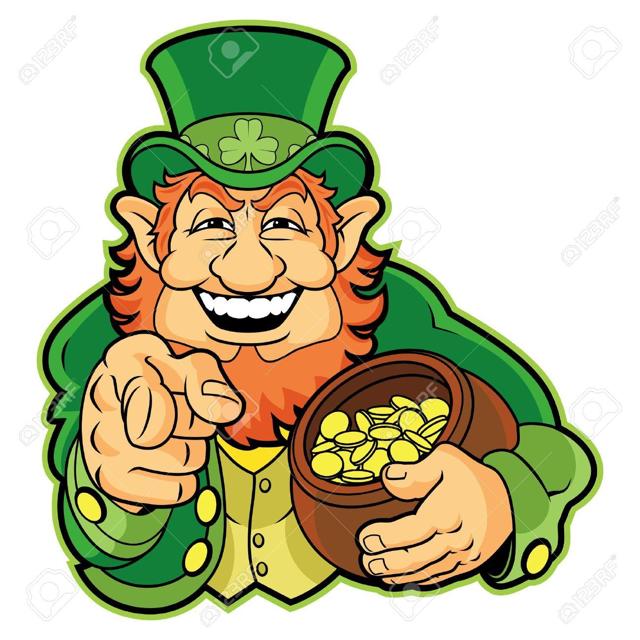 Greek mythology has given us the well-known tale of a long-lived bird that rises from the ashes as a reborn avian. The given name for this bird is -- Phoenix. Also we know the Irish tale of the magical leprechaun that has a pot of gold waiting at the end of the rainbow. The company that I wish to share with you in my article isn't a bird, nor a leprechaun, but as for the ability to be reborn as a biotech-the analogy could fit perfectly. Could this company or a friendly leprechaun have us on the path to find the pot of gold?
Lexicon's History:
Lexicon Pharmaceuticals (NASDAQ:LXRX) is located in The Woodlands, Texas. The company was founded in 1995 and has gone through numerous starts, stops, promising drugs, and failures with them. They were burning through a lot of investor's money with futile expenditures of money such as corporate offices that were way too opulent and more space than needed. However, in 2014, the company went through a change of management and what appears to be a more focused effort. Lexicon brought in a new CEO, Lonnel Coats. Coats had an 18 year career with Eisai where he worked up the corporate ladder where he became the CEO of their US division. It appears that Coats brought his business acumen to Lexicon. He also has brought in other key personnel with science backgrounds and business development expertise.
At the same time they were shifting management they were resizing the company with massive layoffs in personnel. In May, 2015, they did a 1:7 reverse split in their stock, giving them many fewer outstanding shares and a more visible share price. With the reverse split, the current valuation should be looked at with an understanding the price is based on a pre-adjusted $1.00 price level.
Even though the previous leader was on the cusp of seeing results, the good news is that it appears Lexicon in on the verge of moving into the big leagues of successful biotechs. Lexicon could be a good example of the aforementioned Greek tale and a leprechaun that is on the path for finally showing investors the pot-of-gold, in my opinion.
The news released on March 30, 2016, represented the largest milestone in their history as they filed an NDA with the FDA seeking approval for telotristat etiprate, an oral drug for the treatment of carcinoid syndrome. Based on the 60-day filing review period to determine whether the NDA is complete and acceptable for final review, Lexicon has requested a Priority Review by the FDA as part of the NDA filing. Should events and the decision follow a most judicious path, Lexicon could have their first drug available for marketing on a world-wide basis by the end of 2016. Should the FDA give approval by this time frame, I wouldn't expect the launch occurring until early 2017.
Two Lead Products in Development:
Carcinoid syndrome occurs when a rare cancerous tumor secretes certain chemicals into your bloodstream, causing a variety of signs and symptoms. Carcinoid tumors occur most commonly in the gastrointestinal tract or lungs. There are current options for treating this medical condition. However, the options have many draw-backs:
Surgery could be an option, but this method has many issues. Being major surgery this isn't the most desirable option for a person already suffering from cancer.
There are two injectable drugs- sandostatin and somatuline-where they can reduce issues like the skin flushing and other symptoms. But with both of these drugs, once again there are the onerous side-effects associated with them.
Also, what must be the worst option could be interferon alpha injections. Let's just say there are significant issues with this treatment method.
Lexicon's drug takes a different approach as for how their drug works in addressing this condition. Discovered using Lexicon's unique approach to gene science, telotristat etiprate is the first investigational drug in clinical studies to target tryptophan hydroxylase, an enzyme that triggers the excess serotonin production within mNET cells that leads to carcinoid syndrome. The aforementioned treatments for carcinoid syndrome work to reduce the release of serotonin outside tumor cells. Lexicon's drug works at the source to reduce serotonin production within the tumor cells. By specifically inhibiting serotonin production, telotristat etiprate seeks to control this important driver of carcinoid syndrome. It provides patients with more control over their disease. Basically what the drug is designed to do is stop the condition from beginning to develop in the patient's body, as opposed to treating the syndrome after it develops and expands in the patient's organs.
Lexicon/Ipsen Partnership:
Lexicon signed a license and collaboration agreement with Ipsen for them to market telotristat etiprate in all nation's with an exclusion for the US, Japan and Canada. The initial partnership was signed in 2014. In 2015 the arrangement was expanded by giving Ipsen the marketing rights for Canada. Ipsen is a large French domiciled pharmaceutical company with a vast array of drugs and more than 4,000 employees.
Terms of Agreement:
Ipsen paid Lexicon $24.5M in upfront monies.
Agreed to milestone payments of $34M based on specific regulatory and commercial launch achievements.
They are also in line for up to 72M Euros for specific sales milestones.
Lexicon is also entitled to tiered, escalating royalties ranging from low twenties to mid-thirties percentages of net sales accomplished by Ipsen in their territories.
Cited monetary accomplishments will be subject to providing Ipsen credits for manufacturing and supplying the drug.
It should be noted that Ipsen has a history with this market as they supply the aforementioned competitor drug, somatuline depot. It also should be noted that the Lexicon drug is given orally; however, somatuline depot and sandostatin are both given by injection. This delivery method should work to Lexicon's advantage if the efficacy numbers are what were seen in clinical trials.
The fact that Lexicon has retained control of the drug for the United States and Japan is a key factor for developing a steady revenue stream. Considering that the marketing requirements for this type drug would only require a small marketing team due to the fact attending and prescribing physicians will be found in large clinics and major hospital facilities. Lexicon ability to create such a marketing force should be limited in cost for this effort.
Sotaglifozin (LX4211):
With the NDA filed for Telotrisate etiprate Lexicon is on the verge of becoming an actual product revenue generating biotech. But the real promise for Lexicon is their drug candidate that addresses the massive diabetic epidemic unfolding in our nation and around the world. Estimates run as high as more than 370 million individuals globally are suffering from a diabetic condition.
Lexicon has a drug that is in Phase III testing-LX4211. This drug is being developed for both Type I and Type II diabetics that are in need of new therapies for addressing their medical needs. Currently the drug is in Phase III testing for Type I diabetics. In the near future there are plans to start the Phase III testing for Type II patients. This latter mentioned trial with be conducted by Sanofi.
Prior to diabetics actually beginning use of insulin there are a number of oral drugs that have helped patients. Probably the most well known drug is metformin that improves glycemic control in Type II patients. However, over time the use of drugs like metformin lose their ability for being effective for controlling a patient's condition. The Lexicon drug has shown excellent results in current trials where it has shown reduction in blood sugar levels, improvement in glycemic variability and reduced meal-time insulin dose compared to placebo in Type I diabetics. Those patients with kidney impairment, showed the desired lower levels of blood sugar, weight loss and blood pressure improvements. Those using sotalaliflzin showed no increase in hypoglycemic events when compared to background therapy being used in the Phase II study. Importantly is the fact that current data show adverse events are similar to events found in other products in this class.
In order to provide some credence for the benefit of sotagliflozin as a new therapy drug, in November, 2015, Lexicon reached a partnership alliance with Sanofi (NYSE:SNY).
Terms of Sanofi Partnership:
Lexicon received an upfront payment of $300M.
Based on upfront payment already received they are eligible to receive up to $1.7 billion.($300M Upfront, $430M Development and Regulatory Milestones, Sales Milestones up to $900M.)
Lexicon will also be eligible to receive tiered, escalating double digit percentage of royalties on net sales for their drug.
Lexicon will continue responsibility for all clinical development for Type I diabetes.
Lexicon will retain an exclusive option to co-promote and play a role in collaboration with Sanofi, in the marketing the drug for Type I patients.
Sanofi will be responsible for all clinical development and commercialization for the drug for the treatment of Type II diabetes worldwide.
Sanofi will have full responsibility for commercialization of the drug for Type I outside the US.
Lexicon will share in the funding of a portion of the planned Type II development costs over the next three years, up to an aggregate of $100 M.
Sanofi gets the worldwide license to develop sotagliflozin, manufacture and commercialize the drug.
Placing a Perspective on the Sanofi Deal In Relation to Other Partnerships for Diabetic Products:
Partnerships Signed by Sanofi For Diabetic Market
MNKD
LXRX
Upfront Payments:
$150M
$300M
Milestone Payments:
$950M
$1.7B
Shared Market Expenses:
35%
0%
Shared Net Revenue:
35%
Double Digit %
Marketing Rights
None
Option for USA Mkt
Future Development Cost:
35%
Max of $100M
Stage of Drug Development:
FDA App.
Phase III and PhaseII
Manufacturing Obligation:
100%
0%
Followup Safety Test Obligation
35%
0%
Loan Obigations to Partner
$175M
0%
Sanofi's previous CEO made a deal with MannKind (NASDAQ:MNKD) in late 2014, where Sanofi would have world-wide marketing rights for Afrezza.
Sanofi gave MannKind upfront monies of $150M, however, due to partnership restrictions MannKind was forced to carry these funds on their balance sheet as a liability.
Sanofi gave Lexicon upfront monies of $300M and these funds have already been recorded as cash on their balance sheet.
MannKind's drug was FDA approved.
Lexicon's drug is in Phase III status for Type I patients. Phase III for Type II will begin shortly and no later than the end of 2016.
Sanofi agreed to upfront and milestone payments for Afrezza that came to $950M.
Sanofi agreed to upfront and milestone payments for Lexicon's drug that came to $1.7B.
MannKind was responsible for manufacturing and purchasing the insulin supply for Afrezza.
MannKind was responsible for 35% of the marketing and development expenses that Sanofi incurred with Afrezza.
MannKind after absorbing 35% of the marketing and development expenses they would only receive 35% of the net revenue generated by Afrezza.
Lexicon has no manufacturing expenses and no cost sharing obligations for marketing efforts for their drug. Lexicon's future cost obligations are limited to the Type I trails that are in late stage Phase III. For Type II development Lexicon's expense is capped at $100M.
My interpretation for the Sanofi/Lexicon deal versus the Sanofi/MannKind deal gives me a clear perception that Sanofi values and expects a better outcome for the Lexicon drug in the marketplace. Those who follow the MannKind fiasco now know why Sanofi cut a deal that was totally in their favor and reflected in their wanting to limit their exposure in what has proven to be a disastrous launch for MannKind's inhaled insulin product. Sanofi failed miserably in their marketing efforts and walked away from the deal in January of this year.
Near Term Events for Lexicon:
Phase III top-line data for Type I diabetes is expected in second half-2016.
Phase III trails are expected to begin in Type II diabetes in the near term.
With the NDA filed recently for Telotrisate etiprate there is a 60 waiting period for the FDA approving the filing for full review.
Lexicon and Ipsen are hoping for an expedited review. Should this review happen under an expedited protocol, we could see the FDA resolution for approval by the end of the year.
Key Financial Metrics:
As of the end of their last Q, Lexicon had $532 million in current assets. $520M of this being in cash and short term investments.
In early days of their founding and through the many years of no progress in getting any product revenue streams, Lexicon was supported by funding from the Symphony Icon Holding, LLC. In 2010, Lexicon reached an agreement to purchase Symphony and regain full rights to the compounds they were working on. I would highly suggest that any potential investor read the details of this arrangement. There you will find more pertinent information about this relationship. Not necessarily being anything of concern, most startup biotechs need funding, however, considering the lengthy history of Lexicon I think investors need to know about outstanding debt obligations.
Also, it should be noted that a majority of Lexicon's shares are owned by one entity--- INVUS, LP. They are a world-wide investment firm. With their near 60% ownership in shares, retail investors will have no ability for impacting corporate decisions. However, based on Sanofi's commitment and the ownership by Invus, this at least gives me confidence that major players in drug development; they must see merit in Lexicon's efforts.
Concerns:
As I've cited, Lexicon's drug candidates have never been approved for marketing by the FDA. They have filed an NDA for their first drug; however, trial data submitted might not reach the criteria level set by the FDA for approving the drug. As for the other most advanced drug candidate in Lexicon's portfolio, they have only Phase II data for Type I diabetics. The Phase III trials for Type II diabetics will only start later this year. The Phase III data for Type I is expected later this year. Drug trials can fail in all stages of development. With that said, Sanofi has been privy to Lexicon's data, however, they had data on MannKind's drug and now we know how that worked out for them. Clinical trials can fail at any stage of development. Then with FDA approval there is no guarantee there will be uptake for the drug in the marketplace.
I have avoided sharing any specific clinical data from Lexicon in this article. Each investor considering investing in Lexicon's stock should undertake due diligence based on their personal criteria for how they invest their money. They can start with their SEC filed Annual Report. They can also do a search for the numerous public documents that relate to the various trial results and opinions of scientist that have experienced or looked at data from Lexicon's candidates where they are seeking FDA approval. A starting point is the home page for Lexicon's website.
Final Thoughts:
In my opinion, Lexicon could be finally at the stage of breaking into the "big leagues" with their two lead compounds. On a worldwide basis, with the massive numbers, where diabetics need new and better therapies for addressing their condition, the commitment being shown by Sanofi, gives me a degree of confidences in the merits of sotagliflozin for Type I and II diabetics. We are only months from getting potentially confirming Phase III data for the Type I clinical trials. This will be a critical event! Fingers are crossed that this data will be positive.
The YTD declines in the vast majority of biotech stocks we have seen major stocks dropping as much as 50%. It has been reassuring to see the overall stability in Lexicon's share price as for where we can now see their stock trading as we enter the second quarter. Starting out the New Year at the price of $13.31, we saw an interim low of $8.02 (Drop of 39.7%) At the close of trading today (4/1/16), the stock sits at $12.49. This latest price indicates that in the massive first quarter sell-off, Lexicon's stock is YTD down only 6%. As we approach the critical event point of Phase III data for the Type I market, Lexicon has, in my opinion, an entry level that should be a nice foundation for future appreciation.
Good luck with your investing decisions!
Disclosure: I am/we are long LXRX.
I wrote this article myself, and it expresses my own opinions. I am not receiving compensation for it (other than from Seeking Alpha). I have no business relationship with any company whose stock is mentioned in this article.