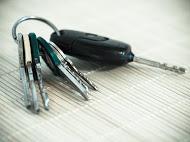 Lithia Motors (NYSE:LAD) stock has been hit by 1/3 with fears that rates are moving up and that the SAAR may be peaking. We believe, however, that business is likely still strong and there are multiple reasons for the stock to approach and surpass recent highs.
Recent worries include:
-Sub-prime weakness
-Discounting at retail
-SAAR peaking
Before we review the company drivers we wanted to tackle the concerns one by one.
Fear 1: Sub-prime
Lithia said on their last call, February 24th, that they were not seeing any sub-prime weakness. Much of the worry was reported around that time so we think that the company's public statements should allay investors' worries. Lithia is less exposed to subprime than their peers. They have about 13-14% of revenues attached to subprime sales while competitors are mostly much higher as a percent of sales.
Fear 2 and 3: Discounting At Retail and Peaking SAAR
Holiday's sales in general retail seemed to take a dip late in F15. SAAR's growth rate in December slowed to about 2% growth. The discount was likely a response to the slowdown in overall consumer trends. Since then, however, SAAR has bounced back to about 5% growth in January and 7% in February. SAAR is currently at all time highs. There are of course two ways to look at it (peaking vs. strong). In the meantime, it continues to grow year-over-year so we are less concerned about peaking.
Reality: Current SAAR Actually Implies Upside For Lithia
As for Lithia, they have been outpacing the SAAR and we'd guess they can continue. If the SAAR ends up growing at 5 or 6% this quarter and around there for the year, we'd expect Lithia's comp store sales to keep the 2-3% outperformance. The company is expecting 5.5% growth in new cars this year giving visibility that they should meet or beat expectations.
Comparisons actually ease for them possibly implying that their same store sales could pick up from Q4. Add to that the SAAR pick up and we think there is a chance for high single digit comps for Q1.
The company also said on last call that January was about on plan and February was doing well which aligns with the wiggles in the SAAR data.
Cost Savings Upside: Do the math
The company is further along with their DCH synergy savings. They acquired the company in mid-F14 adding almost 40% to the sales base. They took out almost 800bp from SGA in that time in that year and a half. They think they can take about another 600bp to meet the Lithia average. If you do the math on last year's sales of $7.8B and assume 40% of that is DCH and take out another 600bp in SGA and tax adjust it (7800 X .4 X .06 X .6) divided by the shares 6mm = $4 in potential EPS/savings over the next year or two. They are expecting $7.30-$7.50 for F16. Putting this move into perspective, this sort of cost savings can sop up a lot of woes, if there are any.
However, they actually said they think they can do better than that. If so, as long as the economy doesn't fall off a cliff, Lithia has some earnings visibility ahead.
New Deals Ahead?
We think they are extremely enthusiastic on this DCH deal and are looking for more deals like it.
The number of private dealers that are looking for buyers, Lithia said, are up 2-3x recently. They said prices are up too but given the supply, we believe Lithia will have their ability to find the ROE deals that they are looking for. They do use extra cash for share buy-backs but we think they prefer to make acquisitions and turn underperforming dealerships around to have them meet their return metrics.
We would not be surprised to see them looking for other larger deals like DCH which would end up being game-changing for the potential overall profits.
The company said they had $160mm in FCF in F15 of which they intend to mainly use for acquisitions. Their cash position of $45mm is their highest in some time. They were able to stretch facilities and use cash on the DCH deal and still managed to have it immediately accretive. We think there could be more like it down the road after now being nicely into this successful turnaround.
Valuation and Conclusion
Litha's PE has ranged from 8x-22x. For most of last year the company traded around a 15-17x. We think that the company can fairly trade in a 14-15 multiple or the midpoint of its historic range. We think that earnings should continue to be the catalyst to convince investors to stick with the company and sellers to get back in. This would imply that the stock can get back to the $100 level without earnings upside. That said, we think that if history repeats itself, the company has proven to be conservative and can drive earnings upside getting the stock back to its highs of $120, possible this year.
Short interest has jumped to recent highs and we think that earnings upside, given the bearishness could be the key catalyst to drive the stock this year above the concerns.
Chaim specializes in earnings and predicts, analyzes and reacts to earnings and earnings events as well as developing current company and macro stories with a hedge fund perspective.
If you want his analysis on Seeking Alpha, scroll to the top of the article and hit "Follow." He also writes real-time pieces as earnings and news are reported on Seeking Alpha. If you want to be among the first updated, be sure to check the box for "Real-time alerts on this author" under "Follow."
Disclosure: All investments have many risks and can lose principal in the short and long term. This article is for information purposes only. By reading this you agree, understand and accept that you take upon yourself all responsibility for all of your investment decisions and hold Chaim Siegel, Elazar Advisors, LLC, bestideas, their related parties, and its authors harmless.
Disclosure: I/we have no positions in any stocks mentioned, and no plans to initiate any positions within the next 72 hours.
I wrote this article myself, and it expresses my own opinions. I am not receiving compensation for it (other than from Seeking Alpha). I have no business relationship with any company whose stock is mentioned in this article.
Additional disclosure: We may initiate a long position at some point.