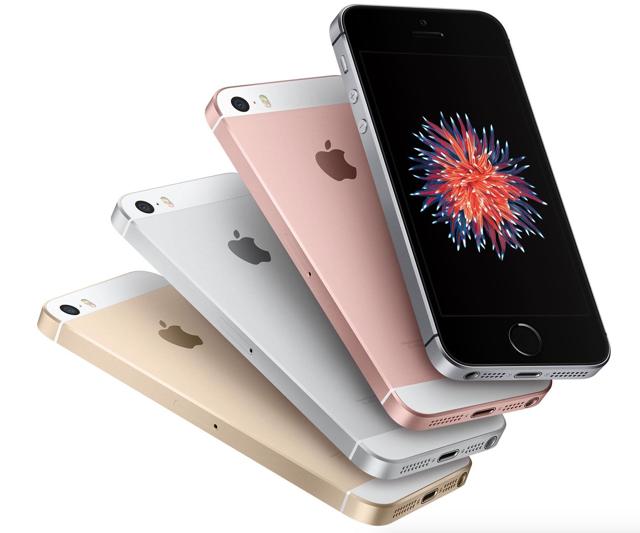 On Monday, SA contributor Michael Blair exclaimed that the new Apple (NASDAQ:AAPL) iPhone SE is a flop. Using data from Fiksu, as well as some other general statements, this was the latest in a long line of bearish articles from this contributor. Unfortunately, we don't really have enough data on the new phone yet, so saying it is a flop after just four days seems rather foolish.
This was one of the statements contained in Mr. Blair's article:
The underwhelming sales seem to have seen little benefit from heavy promotion. For example, Wal-Mart (NYSE:WMT) is offering the iPhone SE for $299. There are no reports of lineups around the block at Wal-Mart stores or of hordes of shoppers trampling each other to get one.
Perhaps there are no lines because supply is extremely limited. I live just outside of New York City, and none of the five Wal-Mart locations by me have the phone in-stock, according to the retailing giant's website. Additionally, if I go to Apple's own website, only five of Apple's 24 locations within 40 miles of my location have the SE available for in-store pickup. Since that contains a large part of the NYC area, including the city itself, this tells me there is limited supply. Don't forget, many expect the SE to be targeted at emerging markets, and these areas don't even have the phone available yet.
Blair contends that SE sales at half a million units in just four days is a flop. If that is the case, how does he feel about the other phone company he loves, BlackBerry (NASDAQ:BBRY), who just announced sales of only 600,000 phones in its entire quarter? This includes average phone selling prices of just $315 for BlackBerry, with the large screen Priv being close to the Plus lines of Apple's iPhone that generate more than twice the revenue per device.
In his articles, Blair talked about how the Priv was off to such a strong start, but that did not turn out to be the case. Additionally, half a million sales in four days equates to around 45 million sales in a year. While I'm not saying that will be the case, we have to consider where expectations were for the SE. Most analysts were calling for the device to sell anywhere between 15 to 25 million units for a calendar year.
One must also consider the launch date of this phone. This was the first weekend after Easter in the US, and in a number of places it was an opening weekend for Little League baseball and many other spring activities. Add in the severe weather that many areas of the country had, including several inches of snow in some Northeast states, and shopping may have been a bit subdued. Plus, order times on Apple's web site being 3-5 business days, so those that ordered online may not have received their phone yet.
With just four days of estimated data on the books, can we really call the iPhone SE a flop just yet? In the New York City area, the phone seems to be in very short supply, and it wasn't exactly the best weekend to go out shopping. Even at half a million unit sales in just a few days, Apple is about to record as many device sales on its least expensive phone as BlackBerry did in a whole quarter, and Mr. Blair said that BlackBerry's Priv was receiving plenty of interest. As always, I'll wait to hear from Apple on how the phone is actually doing, but with expectations not calling for this to be the company's flagship device or sales leader, I doubt the phone will ever be a flop.
Disclosure: I/we have no positions in any stocks mentioned, and no plans to initiate any positions within the next 72 hours.
I wrote this article myself, and it expresses my own opinions. I am not receiving compensation for it (other than from Seeking Alpha). I have no business relationship with any company whose stock is mentioned in this article.
Additional disclosure: Investors are always reminded that before making any investment, you should do your own proper due diligence on any name directly or indirectly mentioned in this article. Investors should also consider seeking advice from a broker or financial adviser before making any investment decisions. Any material in this article should be considered general information, and not relied on as a formal investment recommendation.