Are you tired of watching equities melt higher each day despite crummy earnings and sales growth figures? Sick of sitting out of monster Yellin inspired "up-crash" rallies? Do you hate the market, but yourself even more for not being a perma bull on stocks?
Well, I have a strategy for you that simply cannot fail -- buy put options on companies you hate, and pay for the premium through shrinkage at said company.
It works like this:
You feel that Sears Holdings (NASDAQ:SHLD) has had a rough enough time. You leave them alone, but you know just how easy it would be to run out of the store with that Gatorade bottle under your shirt or the quart of motor oil in your pocket (and no, I'm not just happy to see you). But you leave Sears alone. The investors here have suffered enough. They aren't pigs.
Dunkin Brands (NASDAQ:DNKN) investors, on the other hand, are piggishly greedy. The stock is trading for 44X earnings, which is insane. The business has racked up a 2 billion dollar tangible equity hole from a debt perspective, and is basically an "LBO'ed carcass" company akin to what Mitt Romney left behind at Bain -- a floating pile of debt or levered zombie company. Lipstick on this pig is thick, however, and you have been losing money on your short position for months now if you are correctly assessing the fundamentals and are short the stock.
My solution: go ahead and grab a "grab and go" milk carton, an energy drink, or some other guy's order if you are truly hungry and not risk averse, and simply walk right out the door.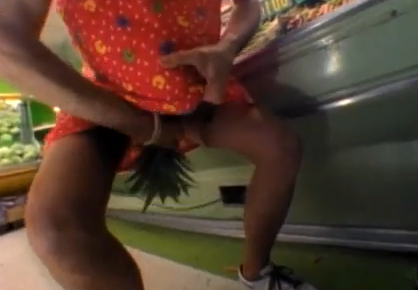 Indeed, Dunkin's aggressive push into California and Europe has propelled the stock to higher PE ratios than I find tolerable. In an environment where there is no honesty, investors need to adapt. Shrinkage could actually fill the retirement gap on the short side of your book. Just don't get caught.
Requirements for my Shrinkage short book:
PE ratio over 40X
Large debt load, and negative tangible book value
Price to Sales over 1.5X
Price to Book of at least 5X
Growth of less than 15% on top and bottom line
Companies trading at these absurd multiples are already committing larceny -- larceny of the investment public. Karma is rough...
Netflix (NASDAQ:NFLX) has superior growth to most of the businesses meeting my short and shrink strategy requirements, but at over 100X expected 2017 earnings, with a negative billion dollar balance sheet, and with a 1000% increase in share price over the past few years this company can afford to have you share in their success. Go ahead and "wet your beak" because a little shrinkage here will surely go unnoticed -- so go ahead and give your buddies your Netflix handle and password. Better yet, order a bunch of DVDs and simply don't return them. Credit scores are overrated anyway -- who wants to get into debt? Not me... That's why using your bad credit score as leverage works with my short and shrink strategy. Your bad credit can actually be used as a weapon against your creditors. Just look at Donald Trump. He's getting my vote this year.
Disclosure: I am/we are short DNKN, NFLX.
I wrote this article myself, and it expresses my own opinions. I am not receiving compensation for it (other than from Seeking Alpha). I have no business relationship with any company whose stock is mentioned in this article.
Additional disclosure: The shrinkage strategy is pure satire