On Monday Gilead (NASDAQ:GILD) announced that the company would acquire Nimbus Apollo, which is focused on NASH and liver cancer drug candidates. NASH could turn out to be Gilead's next big step towards being a leader in all liver related issues.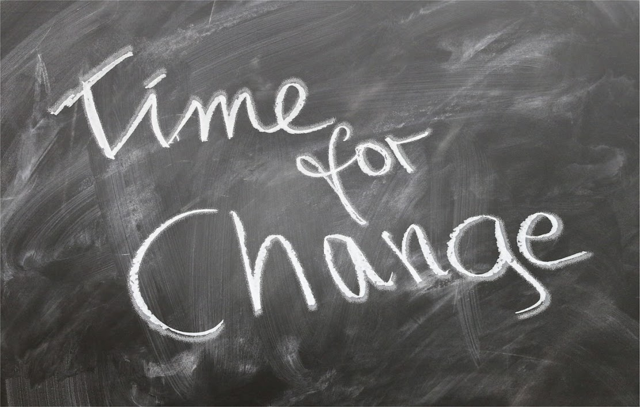 Click to enlarge
Gilead announced that it would buy Nimbus Apollo for $400 million in cash, additionally Nimbus Therapeutics (Nimbus Apollo's former parent company) will receive up to $800 million in additional payments if certain milestones are reached. Nimbus Apollo has a program under development which seeks to inhibit Acetyl-CoA Carboxylase, and which could be used to treat NASH (nonalcoholic steatohepatitis) in the future. The component could also be used to treat liver cancers. The terms of the deal -- $400 million in upfront payments and $800 million in milestone payments -- is very favorable for Gilead, as the costs depend on the outcome of this acquisition: If the component is successful Gilead will have to pay a higher amount to Nimbus Therapeutics, but has a drug candidate for a very huge market, if the component turns out to be less (or not) effective Gilead has only lost a small amount of money (which is equal to about one week's free cash flow for Gilead). This is preferable to a fixed cost of, say, $1.0 billion, which would equal substantially higher sunk costs if Nimbus Apollo's candidate turns out as not as good as thought.
Nimbus Apollo's drug candidate NDI-010976 is tested in a phase one study right now, the candidate has been Fast Track-tagged. The results of the Acetyl-CoA Carboxylase [ACC] inhibitor in this study will be presented at the ILC in Spain in two weeks. We will then likely know more about the impact Nimbus Apollo's NDI-010976 has on patients with the condition. By inhibiting ACC the drug candidate is targeting lipid production and increasing breakdown of existing lipids, which leads to lower fat content in the liver and reduces fibrosis scores and inflammation levels. Nonalcoholic steatohepatitis (NASH / fatty liver) could thus be targeted by this drug candidate.
NASH is a very huge and growing market: About twenty percent of US adults have either non-alcoholic fatty liver disease with increased enzyme levels (3.1%) or non-alcoholic fatty liver disease without increased enzyme levels (16.4%). As non-alcoholic fatty liver disease is more likely in older people, the condition is on the rise in most industrial countries, where the population is (on average) increasing in age. As NASH can lead to cirrhosis of the liver, which oftentimes leads to a patient's death, this condition is severe and a drug that is able to treat the condition could turn out as very profitable. Since there are no specific therapies for NASH on the market right now, the first drug company to bring such a drug to the market will very likely face huge demand for the drug and huge top and bottom line effects (as long as the drug is efficient and safe enough to use for broad patient groups).
Gilead has its own NASH candidates in its pipeline (Simtuzumab, which currently is evaluated in a phase 2 study, GS-4997, which is in phase 2 as well, and a combination of both, also Gilead evaluates GS-9764 in a phase 1 study right now), but making this move seems opportune as well: Nimbus Apollo's drug candidate has proven efficient in animal testing, and if Gilead can get access to another drug candidate for just one week's worth of free cash flow, it makes sense for Gilead to make this acquisitions (this also fits Gilead's strategy of acquiring promising early stage drug candidates which the company believes can turn out to be successful later on, as the company has repeatedly done this in the past).
Increasing the chance of being the dominant player in yet another liver condition (with a very huge market, which will never saturate, as NASH is, unlike HCV, not dependent on a virus which could be eradicated at one point) seems like great use of Gilead's vast cash pile. If the Nimbus Apollo acquisition turns out to not result in any strong drugs, Gilead hasn't lost much, but if the acquisition boosts Gilead's top and bottom line the way its Pharmasset acquisition did, this acquisition will be looked at as a genius move by Gilead's management.
Apart from the positives laid out above (potential for a blockbuster in a very huge market, and yet a small acquisition price) this is a positive due to two other reasons as well:
The acquisition shows that Gilead is able to find underappreciated drug candidates with a promising future (in this case acquiring Nimbus Apollo from a privately held company). Making acquisitions no one expected (as in this case) means Gilead is able to pay relatively low prices (making widely expected acquisitions would mean higher average acquisition prices, as a higher takeover premium would already be priced in).
This move also shows Gilead's focus on diversifying its business, yet at the same time making acquisitions that are akin to Gilead's core portfolio. By buying a NASH drug candidate Gilead can use its expertise in treating liver conditions, but is diversifying away from its (currently) dominant HCV business. If Gilead can indeed establish a major presence in the NASH market, Gilead would be less dependent on its HCV business (which will at one point top out). Due to the fact that NASH is not caused by a virus that could be eradicated at one point, a NASH drug would be more annuity like, a business that would provide a very visible, projectable revenue stream for the company.
Takeaway
Gilead bought Apollo Nimbus, which targets NASH with its ACC inhibiting drug candidate. There is huge (and growing) demand for a treatment for NASH, but right now there are no therapies on the market.
Nimbus Apollo's drug candidate will be an addition to Gilead's existing NASH drug candidates, if one of these drugs proves efficient (and safe) this would result in another blockbuster drug for Gilead.
The acquisition also shows that Gilead is able to negotiate deals and shows management's will to diversify its business.
All in all I believe the acquisition is a positive for Gilead, and even in a worst case scenario of the drug being a bad investment Gilead would only have lost one week's worth of cash flows.
Disclosure: I am/we are long GILD.
I wrote this article myself, and it expresses my own opinions. I am not receiving compensation for it (other than from Seeking Alpha). I have no business relationship with any company whose stock is mentioned in this article.