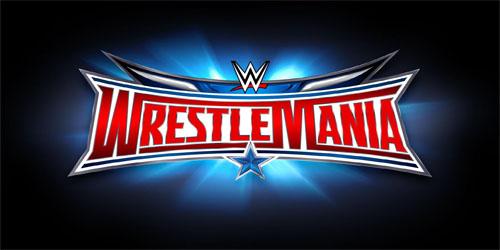 With another edition of World Wrestling Entertainment's (NYSE:WWE) flagship pay-per-view event WrestleMania now in the books, the emphasis turns to the WWE's own actual "books." In what is becoming a WWE tradition, the day after WrestleMania, WWE CFO George Barrios shared an update on WWE Network with investors.
Here's what we learned and, more importantly, what it means.
Barrios revealed the network now counts 1.82 million total subscribers as of April 4, which is a year-to-year increase of 39%. Breaking that down, the total domestic subscriber count jumped to 1.39 million (a 24% gain) and total international subscribers count leaped to 434,000 (a stunning 126% lift).
The news understandably sent WWE's stock up, but then reversed course not long after when WWE released the FULL breakdown. This time around the numbers reflected the combined totals of "paid" and "free-trial" subscribers.
Unlike in 2015, this year WWE had offered a trial to new customers timed to coincide with WrestleMania. Last year's free month promotion was earlier in the year and meant to convince viewers to re-up ahead of the biggest company event of the year.
This was a different scenario.
Ultimately, Barrios was trying to explain the trial period would help WWE gain subscribers, but investors took it differently and became worried the company wouldn't hold a sizable number of them when the trial expired.
The main issue - WWE's numbers don't look so great when you remove the trials. That 1.82 million figure slips to 1.45 million and it breaks down to 1.1 million domestic subscribers and 345,000 international customers.
To be fair to WWE, almost all of those still represent increases, just not to the same level. Looking solely on paid year-to-year subs, it's still a respectable 11% rise, but troubling when looking only at domestic accounts, as that's actually a 1% drop.
What makes that more palatable is looking just at international numbers, it's an 80% year-to-year growth. That's legitimately impressive and Barrios hinted strongly that WWE Network's debut in the China region should be expected in the "next few months." That would provide an even bigger boon if it happens this year.
Overall, I still give WWE credit here because nobody thought the company's shift to a streaming model would work, and while people can disagree, I think it has succeeded in showing this is a sustainable model last year when it hit the coveted one million subscriber mark.
WWE was smart enough to realize something needed to shift and it invested in its future full tilt. Now is not the time to back down, nor is that really even an option at this point.
Personally, I'm convinced a lot of people who invest in or write about WWE have little idea about the actual product. Some invest because their portfolio is OTT (over the top) heavy and thought this was worth a flier, which I can understand. What gets to me are people who criticize WWE, but clearly don't watch the programming to understand the "why" behind the balance sheet.
It is not surprising that the subscriber count would drop in the months after WrestleMania. Simply put, WrestleMania is the Super Bowl of WWE. Even casual fans know that and many tune in specifically for the January to March run-up to the main event.
Barrios was very honest in telling investors he expected that count to drop in the second quarter to around 1.5 million total subscribers, and that's what ultimately spooked shareholders and erased the earlier gains. Here's the thing, though, Barrios was right to be that transparent because it's the natural ebb and flow of the brand and it's important for every investor (fan or not) to understand.
WWE doesn't have the luxury of an off-season. In fact, the cycle starts anew the next night. That's akin to the Denver Broncos winning the Super Bowl and starting their title defense 24 hours later. A 52-week schedule is not easy to maintain, so it's understandable that while traditionally the night after WrestleMania is one of the highest rated and most closely watched of the year, the numbers are going to drop off in the following weeks.
The problem was WWE boasted the higher numbers, which, while understandable, basically set itself up for a fall. The best way to describe it is that on the whole, yes, the subscriber count was up, but it is up in the same way WWE broke an attendance record on Sunday night.
While WWE announced a record attendance of over 101,000, others have it as just under 94,000 (later adjusted to potentially 97,000). Either way, it tops the previous record set at WrestleMania 3 with 93,173, but doesn't 100,000+ sound better? And if you work the numbers the right way to validate it, why not?
That's the beauty of WWE, it can write its own narrative and fans usually tend to go along with it… investors, though, are another story.
Image Credit: WWE
Disclosure: I/we have no positions in any stocks mentioned, and no plans to initiate any positions within the next 72 hours.
I wrote this article myself, and it expresses my own opinions. I am not receiving compensation for it (other than from Seeking Alpha). I have no business relationship with any company whose stock is mentioned in this article.