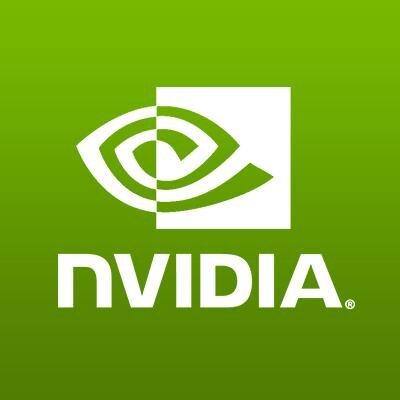 Nvidia (NASDAQ:NVDA) has been on a huge run lately, as the stock has soared over 66% last year. The company is at the forefront of a technological shift that we're going to experience in the next five years as virtual reality and smart cars move into the mainstream; these new technologies require GPUs (graphics processing units), and Nvidia is the market-leading GPU seller. As VR and smart cars become the norm, the company can be expected to supply a majority of the GPUs for these products. Thus, the growth potential for Nvidia is enormous, as there looks to be more upside in the stock despite its expensive valuation at current levels.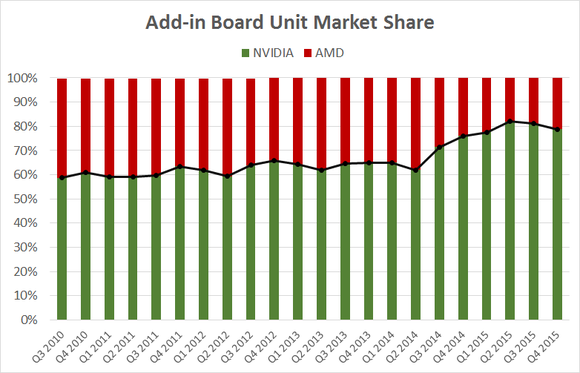 (Source: Jon Peddie Research)
Nvidia is gaining even more market share on its competitors
Nvidia is the dominant market leader in GPU sales and has been gaining even more market share over its biggest competitor, AMD Inc. (NYSE:AMD). Last year, gaming revenue soared 25%, as Nvidia's GTX 900 series has become much more popular than AMD's line, which stole a significant chunk of the market share. Nvidia also took a huge leap by stealing 20% of AMD's GPU market share, as its current line of 900-series discrete graphics cards were a hit. According to Mercury Research, Nvidia now owns over 80% of the discrete graphics card market, and the company plans to increase its market share over the next few years, as it is no longer just a manufacturer of chips - Nvidia now develops great software to go with its chips, as well as being a cloud service provider for its graphics virtualization platform. The data center business alone produced $97 million in revenue in Q4 and is expected to skyrocket even higher over the next few years, as Nvidia is the main provider of GPUs to Tesla (NASDAQ:TSLA), and pre-orders for Tesla's new Model 3 are going through the roof, with over 250,000 having been placed within three days of the unveiling.
Although GPU sales have been down the last five years, I suspect we would see continued dominance in the market by Nvidia, as the company is continuously improving experiences for its customers - such as GeForce Experience, which allows its users to download and install the latest drivers quickly and easily. Driver installation was known to be a hassle for the everyday users, but GeForce Experience made it easy for customers to update and get the most out of their GPU without any technical knowledge.
The 1000-series (Pascal) line of GPUs is slated to be released in the latter part of 2016 and is said to have unmatched power efficiency relative to any graphics card on currently on the market. This is another huge step for Nvidia, as the company is increasing performance while lowering power requirements, which is key to delivering a market-leading product, and this puts Nvidia ahead of AMD. I suspect many more innovative features will be a part of this line of cards, as the presentation of these cards is expected to be on April 5, 2016.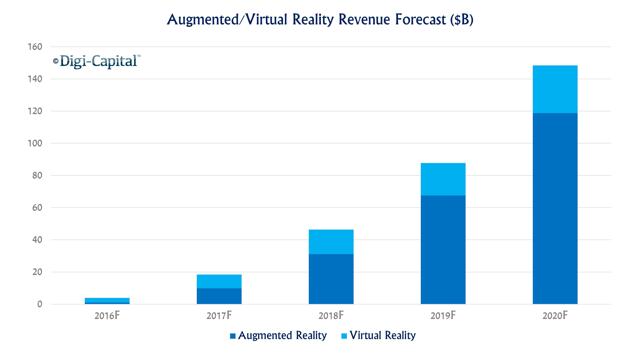 Click to enlarge
The mainstream shift to VR and smart cars will drive increased GPU sales over the next few years
I suspect a huge move up in the next five years, as the resurgence of PC gaming and the introduction of VR and smart cars will cause a huge spike in demand for high-performance GPUs. Facebook (NASDAQ:FB), Alphabet (GOOG, GOOGL), HTC (OTC:HTCXF) and Sony (NYSE:SNE) have been working on VR headsets that will make their first appearance on the market this year, early adapters jumping on board first, and Microsoft (NASDAQ:MSFT) is innovating in AR (augmented reality). Both VR and AR are very graphics-intensive processes that require a lot of power, and are only possible with high-performance GPUs like Nvidia's 900 series line of discrete graphics cards. The company also has terrific margins on its very expensive performance line of graphics cards, and this margin can be expected to improve, as Nvidia is slowly taking more of the GPU market share away from AMD.
Over the next five years, as VR and AR make their way to the mainstream, the demand for high-performance GPUs will increase by an astronomical amount. Since GPUs capable of running VR and AR are incredibly expensive, Nvidia will need to continue to drive down the price of its performance GPUs so that VR and AR can make their way into the mainstream. AR and VR are projected to be a $150 billion market by 2020, according to Digi-Capital, and Nvidia is at the front line of this market and will be one of the biggest winners of the technological transition to VR and AR.
Increased use of smart cars will drive increased Tegra GPU sales over the next few years
Nvidia's Tegra X1 line of GPUs are currently the chip of choice for smart cars right now. With approximately 6 million units shipped and another 25 million up ahead, it looks like the company has captured the smart car market, as its automotive segment saw sales grow 76% last quarter. With Tesla introducing more technology in its vehicles and its introduction of self-driving cars in the near future, Nvidia can expect its automotive business to soar, as it is currently working on a DRIVE PX platform used exclusively for work on self-driving cars. While it may be at least ten years before self-driving cars hit the mainstream market, Nvidia will be at the forefront of this technological shift and will see astronomical growth in this area over the long term.
Valuation & Conclusion
Nvidia is the dominant leader in the graphics card and looks to be increasing its market share going forward with its innovations in the hardware, software and software services businesses. At a time where new technology is emerging, the company is going to be at the front line, as GPUs are key to any truly innovative and new technology requiring graphics processing. There will be astronomical growth for Nvidia over the next five years as VR, AR and self-driving cars make their way into our everyday lives. Currently, the stock has a 33.5 P/E, which is much higher than its five-year historical average of 22. Its price-to-book ratio is also at a very high 4.4, which is more than the industry average of 3.4. Nvidia looks very expensive at current levels, but I believe, given the growth potential in the next few years, the premium is well worth it and there will be a lot more upside given the catalysts I have mentioned. Investors who seek pure growth will do very well with Nvidia over the next five years as VR/AR and smart cars drive the demand for GPUs through the roof.
Disclosure: I/we have no positions in any stocks mentioned, and no plans to initiate any positions within the next 72 hours.
I wrote this article myself, and it expresses my own opinions. I am not receiving compensation for it (other than from Seeking Alpha). I have no business relationship with any company whose stock is mentioned in this article.