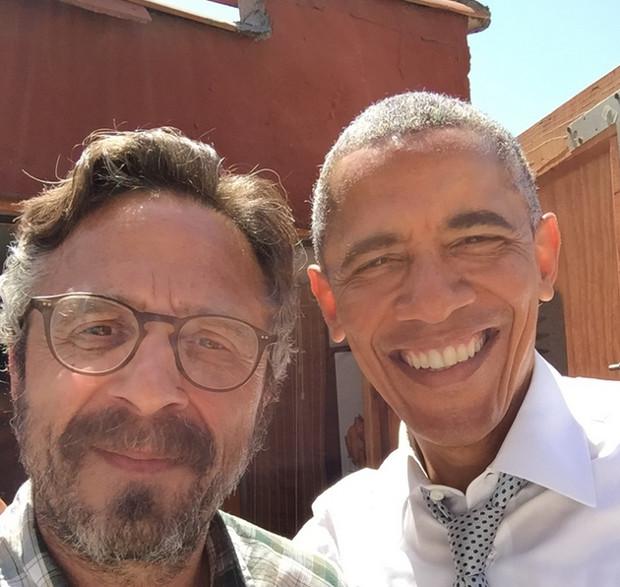 Investors should have gotten the President's message last year, when he went to a Los Angeles garage, talked on a podcast for an hour, and said he was "fearless."
You can put it in a more crass way, and many reporters would, but the fact is that the whole Administration has picked up on Obama's attitude, and Allergan (NYSE:AGN) is today paying the price for defying it.
Allergan's deal to merge with Pfizer (NYSE:PFE) in the world's biggest inversion now looks dead. It doesn't matter if the Justice Department action represented "over-reach," or whether it might be overturned by a court. There's no time between now and January to go to court and, given the current polls, no assurance that the next President is going to appoint more "business-friendly" judges.
The attitude has made it to the Federal Communications Commission, which is regulating Internet broadband as never before with new labeling rules and an expanded "lifeline" plan aimed at bringing fast Internet service to the poor. Companies like Comcast (NASDAQ:CMCSA) and AT&T (NYSE:T) need to take note.
These actions, like the Administration's refusal to authorize the TransCanada (NYSE:TRP) Keystone pipeline, are in the past. What matters is what happens next.
What matters is that the drone makers forming a political action committee need to be prepared for a long fight. The Federal Aviation Administration is going to regulate drones, and while that may open the market, it will also add costs.
The Food and Drug Administration is going to regulate arsenic in grains. Nestle (OTCPK:NSRGY) may consider this "useless," but it's probably going to happen, and companies making baby food, like Gerber, have to deal with it.
Republican Commodity Future Trading Commissioner Christopher Giancarlo wants "light" regulation on bitcoin. He is unlikely to get his wish. The Securities and Exchange Commission is on the case.
Executive pay is going to be regulated. Deals under antitrust scrutiny, like Staples (NASDAQ:SPLS) and Office Depot (NYSE:ODP) look likely to be rejected. So, for that matter, might be Halliburton (NYSE:HAL) and Baker Hughes (NYSE:BHI). The Federal Reserve is likely to bring forward new regulations against big banks.
This is not the way the political calendar normally works. The last year of a President's term is usually a time of caution, the incumbent fearing loss of the White House to the out party, avoiding all actions that might be deemed controversial or make enemies in the business community.
But this President has upended that playbook. The Administration is not rushing through regulations they expect might be overturned by the other side, either. It is moving ahead like they're going to be around for a while.
While it's possible the new attitude may collapse in November, current polls say otherwise. It's those of us trying to make money who, for now, need to make sure we only write inside the lines, and invest with those who do the same.
The good news is there are plenty of honest businesses out there. Berkshire Hathaway (NYSE:BRK.A) (NYSE:BRK.B), Amazon.com (NASDAQ:AMZN), Microsoft (NASDAQ:MSFT), and Wells Fargo (NYSE:WFC) all tend to paint well inside the lines. The plans of these companies are unlikely to be changed by regulatory risk.
You can find these companies across the investment landscape. Companies that focus on discovery, like Regeneron (NASDAQ:REGN), should do better than the financial engineers like Valeant (NYSE:VRX). Regional banks like SunTrust (NYSE:STI) should do better than the money center banks. Retailers like Kroger (NYSE:KR) have little to fear. I like Intel (NASDAQ:INTC) here and Under Armour (NYSE:UA) too.
It's not whether a company is regulated or not that matters. All companies are, in one way or another. But if a company has business before the federal government, and its investment case is based on it getting a favorable ruling from that government in 2016, I don't want to be in it. There are plenty of other places to go.
Disclosure: I am/we are long CMCSA, MSFT, INTC, KR, WFC, AMZN.
I wrote this article myself, and it expresses my own opinions. I am not receiving compensation for it (other than from Seeking Alpha). I have no business relationship with any company whose stock is mentioned in this article.
Editor's Note: This article discusses one or more securities that do not trade on a major U.S. exchange. Please be aware of the risks associated with these stocks.