Taking a position in a stock before earnings is not something we would ordinarily do. It can be a sure-fire way to make some great returns, but it can also be a sure-fire way to make some losses. Although there is no such thing as "can't go lower," trading on a price-to-earnings ratio of just 9.9 does make Bed Bath & Beyond (NASDAQ:BBBY) incredibly cheap at present, with limited downside risk. There might also be a few hints that things in the industry have been picking up, which we are hopeful will show in its fourth-quarter report.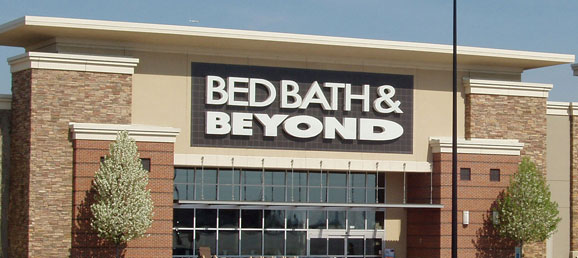 The specialty retailer of domestic merchandise and home furnishings is expected to report fourth-quarter results of earnings of $1.80 a share on revenue of around $3.4 billion. We are bullish on the stock and expect it to perform above expectations with earnings, but maybe miss slightly on revenue. This would be the result of margin pressure from coupons.
Bed Bath & Beyond has a bit of a coupon problem in our opinion. 20% off coupons are readily available to anyone and can be spent with few limitations. Coupons can be a valuable tool at getting consumers in store, but overuse can be damaging. We are sure there are many retailers that readers will only visit if they have a coupon. We wouldn't want Bed Bath & Beyond to become this sort of place.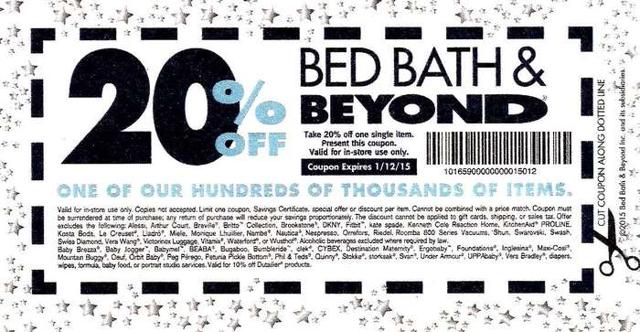 Click to enlarge
It is true to say though that millennials are big fans of coupons - More so than their parents it would seem. So this could be a good initiative to get the newest generation to the housing market use to buying what they need from Bed Bath & Beyond instead of somewhere like Kmart or Wal-Mart (NYSE:WMT).
Well, the company is well aware of the coupon issue and we feel certain it will be acting accordingly to wean consumers off them. Whether it will have helped expand margins in the latest quarter is hard to say. As you can see below, margins have been trending uncomfortably downwards for a little while now, but we expect this to start to pick up in the next fiscal year. If we see it pick up in its earnings this week, then we expect the market to become quite bullish on the stock.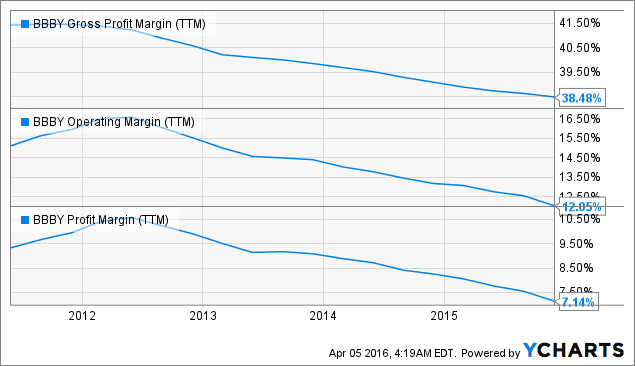 At present, we would say the market is quite bearish, but could be turning. Short interest is still at an elevated level but has been coming down in recent times. At present, the percentage of shares outstanding which are held short is 8.7%. This is a big improvement from being over 12% just six months ago. One positive here is that should the fourth-quarter results be very positive and the shares rally, there could be a decent short squeeze happening here, taking the share price even higher.
We remain hopeful that the company's strategic investments, as well as its omnichannel focus could be the key to at least matching, but preferably beating, market expectations. Blurring the lines between bricks and mortar and online is the key for retailers, and we have been pleased with the progress it has been making. It is how consumers want to shop these days, and success in the space is dependent on keeping your customers happy.
In the way that Home Depot (NYSE:HD) smashed its earnings expectations, we hope similar catalysts will help Bed Bath & Beyond's performance. Although not strictly home improvements, the two companies do overlap in a number of their offerings. The home improvement area of retail was a big winner in the fourth quarter as consumers appeared to be willing to focus on house projects and accessories over clothing. Savings from low fuel costs will certainly be a big help in our opinion.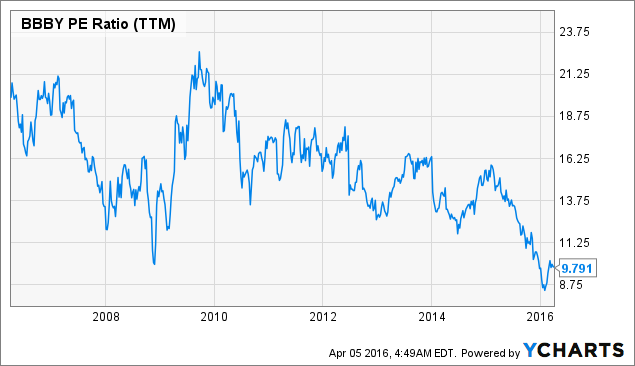 As you can see on the chart above, the low multiple the stock is trading at now is extraordinary. We believe an earnings beat and good guidance is all it will take to get the stock trading on a multiple of at least 11.25 times earnings again. In the longer term, we would imagine 13 times earnings to be about right.
Well, we are bullish on the stock and expect earnings to come in a whole one cent higher than market expectations. This will mean quarterly earnings per share of $1.81 and $5.02 per share for the full year. Using 11.25 times earnings as our target multiple implies a price target of $56.48. From the last close price is an amazing return of around 14.6%.
In our opinion, this is an investment with a great risk/reward. If the company delivers a poor performance, there is a danger the shares will be dragged down lower, but we very much doubt they will be held down so low for so long. The company has a very strong balance sheet and is producing high levels of free cash flow, and at this price looks like a bargain. Any dips lower will be buying opportunities in our opinion.
Disclosure: I am/we are long BBBY.
I wrote this article myself, and it expresses my own opinions. I am not receiving compensation for it (other than from Seeking Alpha). I have no business relationship with any company whose stock is mentioned in this article.