Microsoft (NASDAQ:MSFT) has the right CEO and the right strategy, in my opinion. The company has been a mainstay of technology portfolios throughout the 3 years I have followed it, returning an average of 25.5% annually.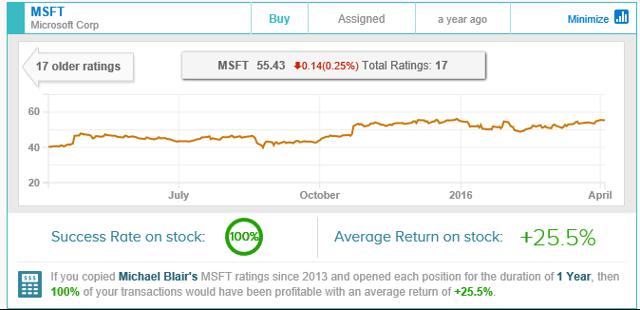 Click to enlarge
Source: TipRanks
That has produced a good result for me, with gains on MSFT calls totaling over $400,000 (partial list of trades below from my accounting records).

Click to enlarge
Looking forward, there are strong reasons to bet on the stock for both income and gains. Among other positives: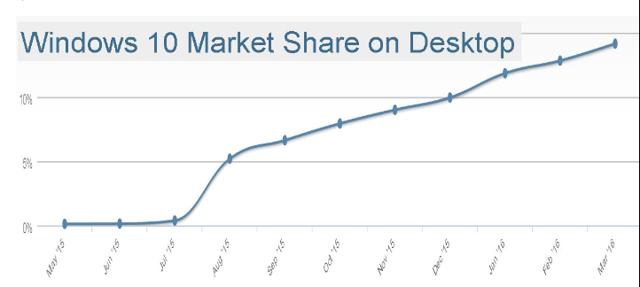 Click to enlarge
Source: mspoweruser.com
Microsoft seems to be focused on getting its long-term growth foundation in place rather than on short-term profits. That may make earnings volatile for a few quarters.
But with cloud services growing at a very rapid clip and the shift to a subscription model for key software well underway, it seems to me inevitable that MSFT will trade higher over the next few years. Earnings of $2.50-3.50 per share are likely over the next couple of years, with some quarterly volatility. Investors should look through that churn and try to focus on what may emerge on the other side.
I see Microsoft with about 500-600 million Office 365 subscribers in three or four years, during which time I see the company's cloud-based business doubling both in sales and profits.
In devices, Microsoft is far from out of the game, with a clear vision of making the smartphone the next computer of choice by introducing powerful devices with the ability to connect to mouse, keyboard and monitor and carry out many of the tasks done on laptops and desktops today.
The Windows 10 introduction has already seen dramatic growth in the Windows Store, which has now reached 669,000 applications, up from only 525,000 last November.
MSFT stock is fairly valued at $54 per share today. Long-term investors might consider adding the name on any sell-off.
Disclosure: I/we have no positions in any stocks mentioned, and no plans to initiate any positions within the next 72 hours.
I wrote this article myself, and it expresses my own opinions. I am not receiving compensation for it (other than from Seeking Alpha). I have no business relationship with any company whose stock is mentioned in this article.