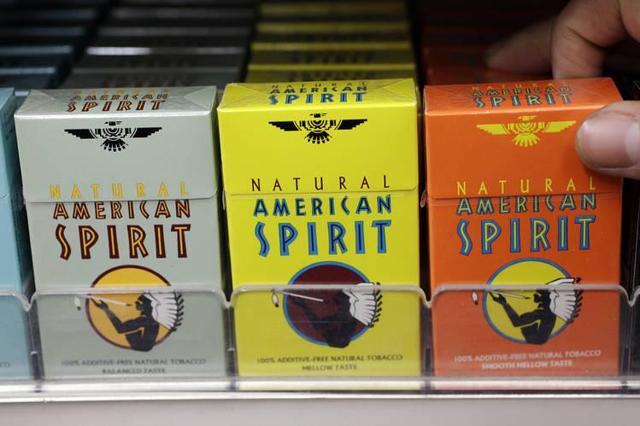 Click to enlarge
Having performed a dividend analysis on Altria Group (NYSE:MO), it seems only natural I do the same for Reynolds American (NYSE:RAI). After all, these two investments are so similar in their products and revenue source that many investors are faced with choosing between these two investments. Of course, you shouldn't be putting all your eggs in one basket, but sometimes it makes sense to enlarge one basket at a time.
In the previous article on RAI, I noticed some confusing regarding the dividend and its payout. So, I'm throwing in my analysis to definitively explain the issue of RAI's dividend.
Dividend Analysis
RAI has an amazing track record of raising its dividends. We've seen dividend increases of up to 20%: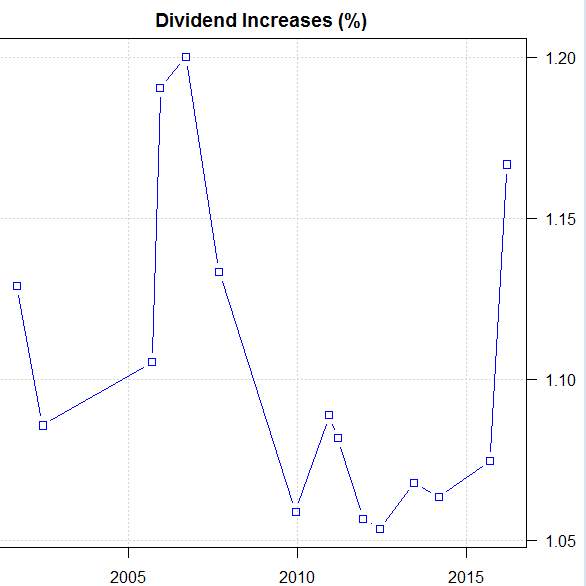 These dividend increases have "pulled" the stock price upward: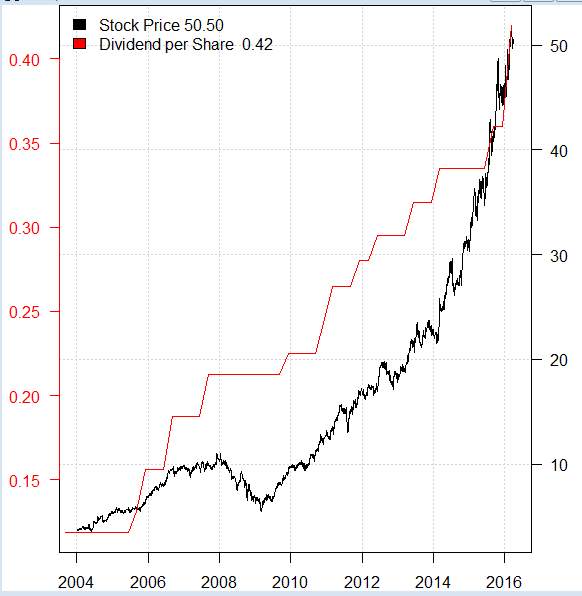 Still, the dividend increases have been slow from the standpoint of yield. The yield has consistently fallen over the years, from 10% to the current sub-4% yield: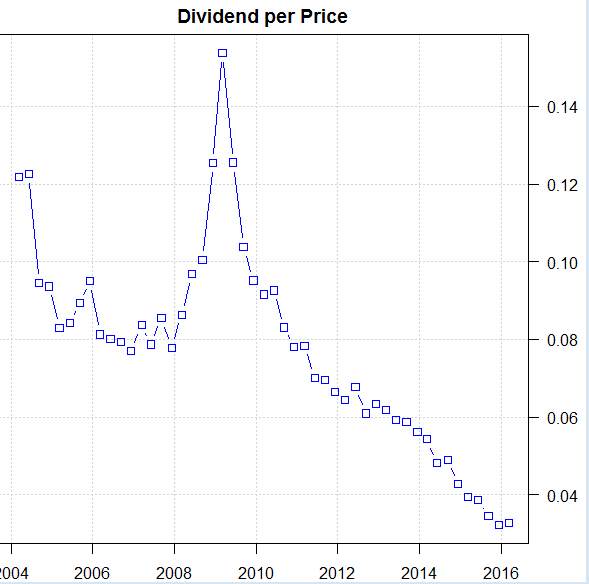 This is mainly a result of the strong stock price growth, which has also led to three stock splits. Even so, such a phenomenon can be discouraging to new investors looking for an entry point or current investors looking to add to their positions. The chart above only makes investors regret not investing more in the past.
Should this trend continue, we might be looking at tiny yields - like 2%. In that case, we might be looking back at today and thinking the same way: "Why didn't I invest more in 2016?" Still, after a certain point, a low dividend yield becomes a turnoff, and dividend investors might simply give up on adding to their RAI positions in search of better opportunities.
That said, the fundamentals of RAI are still sound. Earnings per share are stable: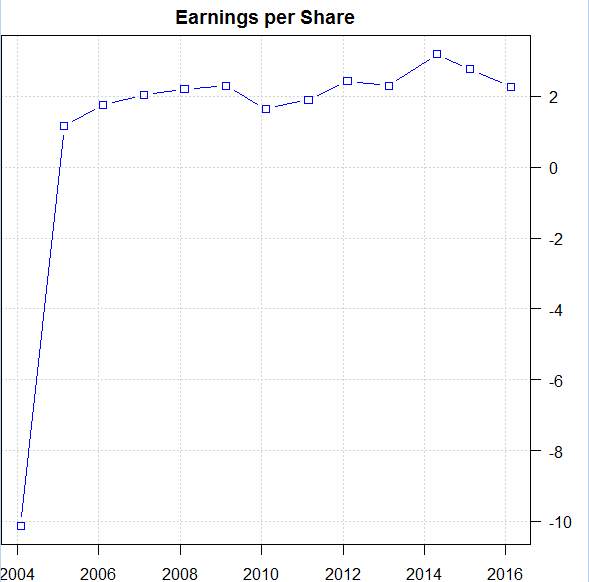 Free cash flow naturally oscillates but remains positive: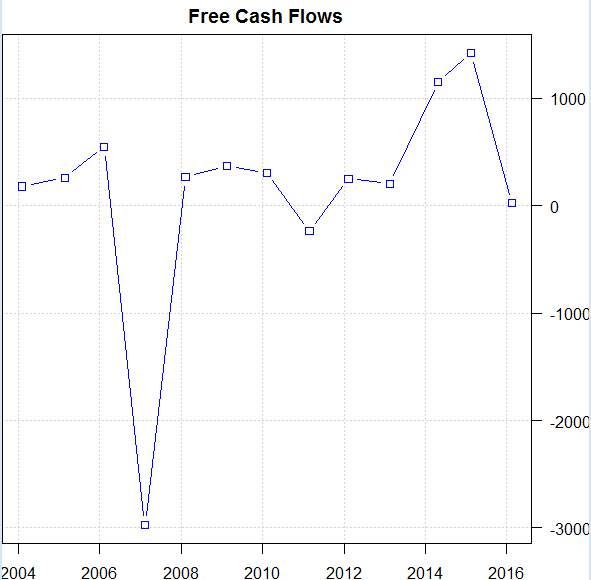 A better measurement of cash is a running average of free cash flow: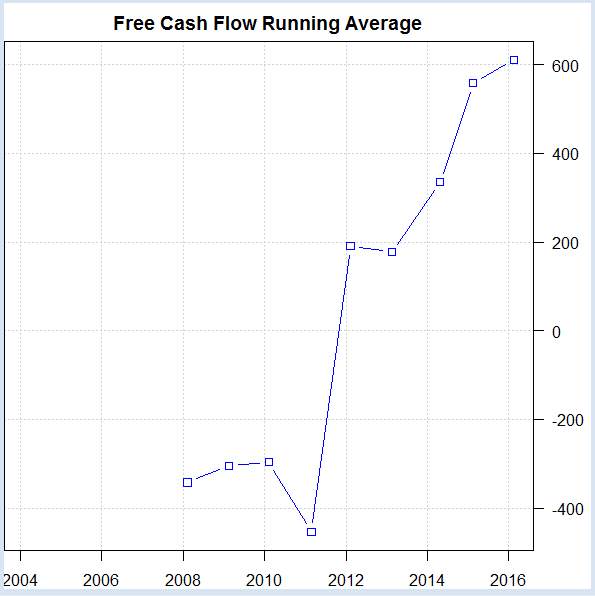 Revenue is on the rise: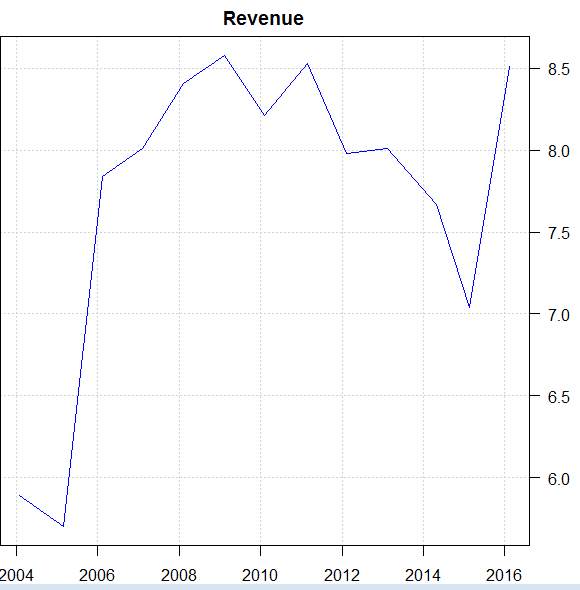 As is income, which is more important for the dividend: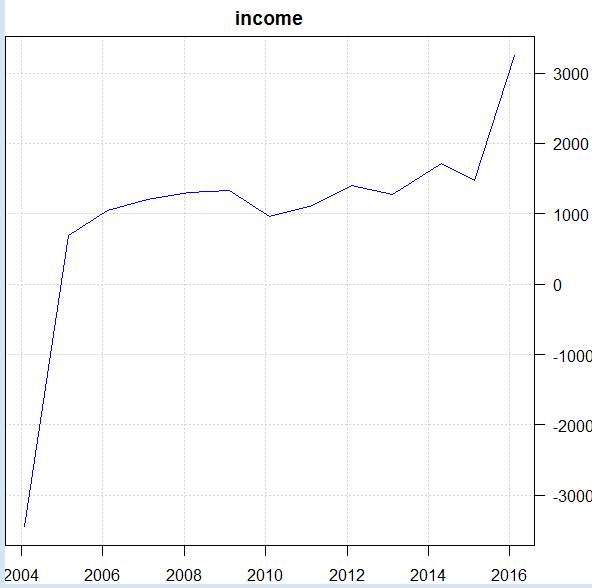 Understanding the amount paid out in dividends as a percentage of the income is important to understanding the future of the dividend. Currently, we stand at 74% of the income as being paid as dividends. This is clearly sustainable.
To Add or Not to Add
RAI investors likely know whether they like the company. The fundamentals are strong, the brands are strong, the forex issue is nearly non-existent. The company is a good buy for a value stock.
But for a dividend stock with a falling yield, entry point selection can be difficult. Some investors might just ride their current position. Others might engage in dollar cost averaging.
For this latter group, I recommend seasonal position adding. Many might say, "You cannot time the market." But that implies an incorrect thought, namely: "This time is different."
"This time is different" could very well be the most expensive four words in the English language. Instead, long-time RAI investors should be aware of the seasonality of the stock. A summary of RAI's seasonality appears below: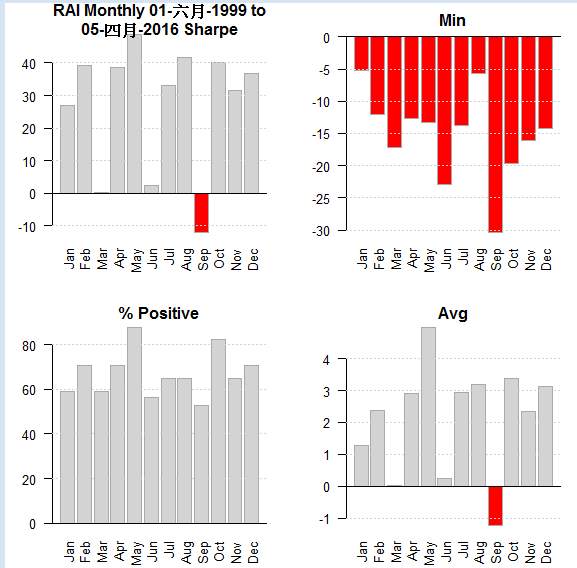 With May being RAI's best month, I recommend you place your dollar cost averaging at the beginning of May or late April. That is, if you've been thinking of adding to RAI, now is about the time.
Learn More about Earnings
My Exploiting Earnings premium subscription is now live, here on Seeking Alpha. In this newsletter, we will be employing both fundamental and pattern analyses to predict price movements of specific companies after specific earnings. I will also be offering specific strategies for playing those earnings reports.
In our last two newsletters, we saw 100% ROI in our trade on LULU and 100% in our trade on ACN.
Request an Article
Because my articles occasionally get 500+ comments, if you have a request for an analysis on a specific stock, ETF, or commodity, please use @damon in the comments section below to leave your request.
Disclosure: I/we have no positions in any stocks mentioned, and no plans to initiate any positions within the next 72 hours.
I wrote this article myself, and it expresses my own opinions. I am not receiving compensation for it (other than from Seeking Alpha). I have no business relationship with any company whose stock is mentioned in this article.