Any monetary hawks hoping for an acceleration of the Federal Reserve's interest rate policy had their hopes sorely dashed today.
Chairman Janet Yellen's speech could not have been more dovish if it had been written by the most extreme deflationista.
Let me parse her words for you:
"greater gradualism"
"less favorable economic conditions"
"weaker foreign economies"
"downward drifting inflation expectations"
These sentiments all point towards a single possible conclusion. There won't be another Fed interest rate hike until December, well after the presidential election.
Betting on Janet Yellen's laser focus on employment at the expense of higher interest rates has been the surest bet you could made in the financial markets since her appointment in 2014.
Those betting on low rates triggering an upsurge in inflation were rightly spanked and had their money taken away from them.
The various asset classes made their predictable moves. Technology stocks (NASDAQ:AAPL) and (NASDAQ:FB), bonds (NYSEARCA:TLT), the Japanese yen (NYSEARCA:FXY), and the Euro (NYSEARCA:FXE) all rose. The dollar (NYSEARCA:UUP) and bank stocks tanked.
Gold (NYSEARCA:GLD) went up. But gold always seems to want to go up lately, no matter what the news is. It seems that the mere fact that an unknown is out of the way is cause for the barbarous relic to appreciate.
So you may be asking, "Why on earth are you selling short the S&P 500 with this revelation."
There is a method to my MADNESS.
The stock market has ridden higher for six consecutive weeks. It is now more overbought than at any time in history, with a staggering 92.5% of stocks ABOVE their 50-day moving average.
My belief is that I was not alone in my own dovish expectations, and that much of the rest of the market was expecting the same. That's why we got a monster February-March rally, despite essentially no change in the economic fundamentals.
In order words, the dovish news is already factored into the price. No surprise here!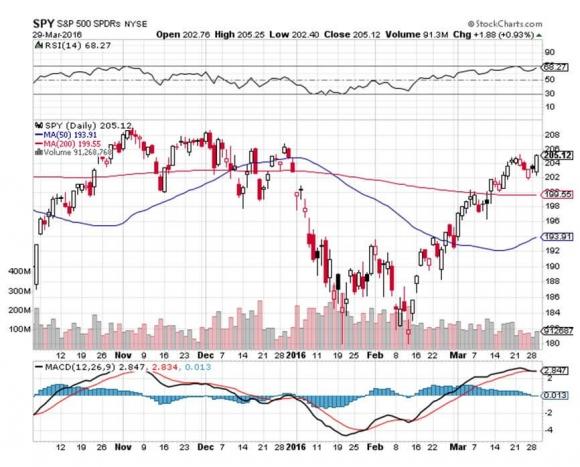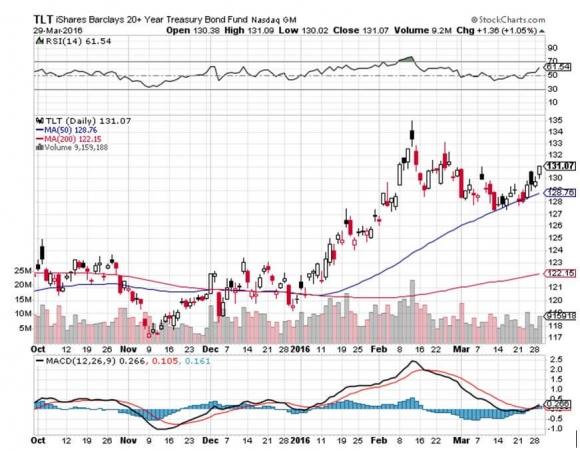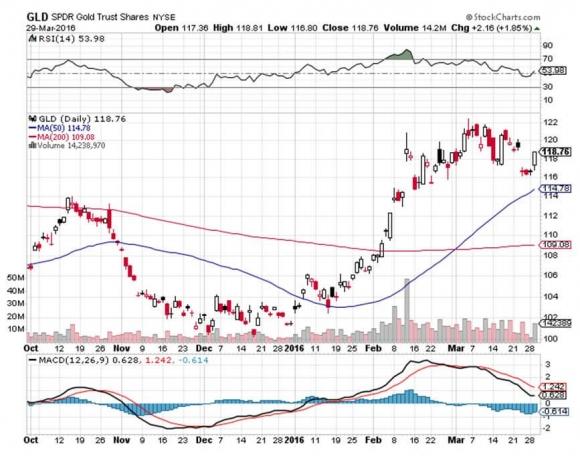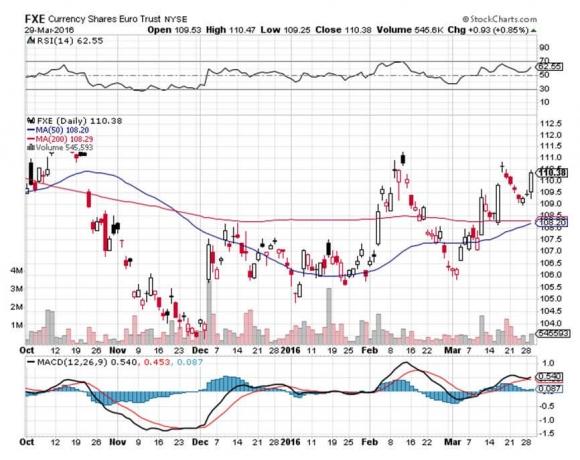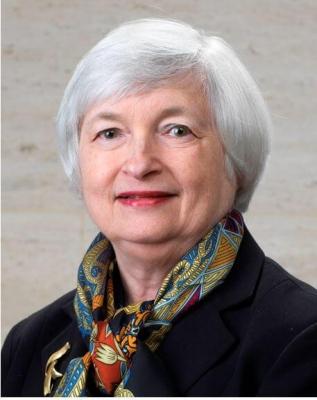 Disclosure: I/we have no positions in any stocks mentioned, and no plans to initiate any positions within the next 72 hours.
I wrote this article myself, and it expresses my own opinions. I am not receiving compensation for it. I have no business relationship with any company whose stock is mentioned in this article.