Last summer I told you NOT to buy the dip in the little known A. Schulman, Inc. (NASDAQ:SHLM) one of the smaller competitors of Dow Chemical Company (NYSE:DOW) and DuPont (NYSE:DD). I did say that while Dow Chemical and DuPont each have rather similar business models to A. Schulman, each stock is not created equal in terms of yield and price. Among the reasons I wanted you to avoid A. Schulman was because it was the priciest of the bunch on a multiple basis and it was a poor performer after operationally, missing on its earnings and lowering its guidance. Simply put it was a name that had the price tag for perfection but was frankly underperforming. Since my call to stay away the stock is down 40%. That hurts. Of course, after this drop, we have to start to think if it is time to reverse course and consider going long. The company is involved in many different processes and has distinguished itself as a leader in supplying plastic compounds and resins for packaging, automotive, consumer products, and industrial applications as well as a top competitor in polymer solutions. The chemicals sector has been tough, so about 9 months after my bear call, just how is the name performing?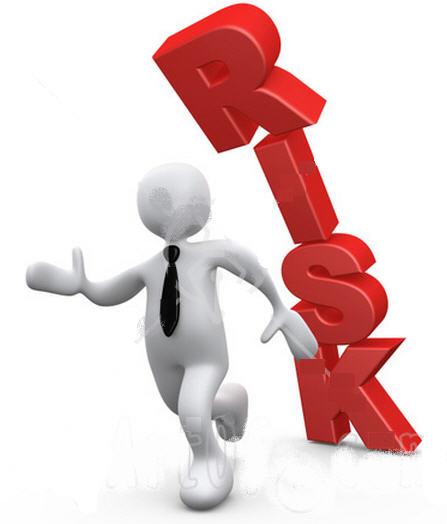 Well let me lead off with the CEO, Bernard Rzepka, and his comments on the just reported quarter. He stated:
"Without question, we are disappointed with our fiscal second-quarter adjusted earnings results and reduced outlook for fiscal 2016. As the quarter progressed, we experienced lower volumes across our legacy businesses and our recent Citadel (CDL) acquisition. While the deepest contractions have been in the oil & gas markets, there also has been a slowdown in some of our other markets in both Europe and North America."
Never a good way to lead out a report. That said, a company like this with global operations should be examined regionally in my estimation as well as in whole. What about right here in the U.S. and Canada? Well net sales were $170.8 million versus $133.4 million last year. While that seems strong on the surface, if we back out $54.5 million of the acquired Citadel revenue, then revenues fell 12.9% thanks to lower volumes. Of course, one important point is that the company delivered adjusted gross margin of 15.9%, up 110 basis points here.
What about the Asia Pacific segment? Well, during the quarter, net sales for the company's APAC segment fell approximately 4.8% year-over-year factoring in the negative $5.0 million impact of foreign exchange. The revenues fell primarily due to weak demand and customers destocking their inventory. I will point out that thanks to better price mix, the company saw an expansion of gross margin to 18.2% which is a big positive similar to what we saw in North America.
The largest revenues source is of course the company's Europe, Middle East and Africa segment. This segment was net sales were $290.3 million. However, this is down substantially from the $315.1 million last year. Much of this was currency related. If we back out the unfavorable impact of foreign currency translation of $21 million, net sales declined by just 1.2%. Still for a company that once was growing so rapidly in the last few years this is a terrible disappointment. The decline was due to lower volumes issues with distribution. Further, unlike Asia and North America, profit margin actually fell 70 basis points to 13.4%.
Then there is Latin America. Here net sales for the quarter were $38.2 million. If we back out the unfavorable impact of $9.3 million in currency exchange rates, revenues were up 15%, which is the third quarter in a row of strong growth. This segment is one to watch. Further, gross profit margin was 22.2% a record for the segment. The increase was due to strong improvements in product mix.
Taking it all together, the company missed estimates on the top line and met estimates on the bottom line. Consolidated net sales were $592 million, up 9% versus prior-year quarter. This missed estimates by $3.7 million. Of course $35.6 million was the negative impact of foreign exchange rates. It has to be noted that net sales from the Citadel purchase contributed $102 million of revenue. So if you back out these sales and the foreign currency issues, revenues were down 3.1%. This is not the path we like to see. Of course, thanks to improving segment margins, overall margins jumped to 15.9% versus 14.5% last year. Further, earnings came in at $0.31, which was in line.
Bottom line? Despite a 40% sell-off in the stock I am not ready to lift my sell rating. The company fanned on revenues and previously lowered its guidance. Much of the sales come from Europe which has all but stalled and is a very weak point. The Citadel acquisition is long-term a strength and should be accretive by 2017. The issues with Lucent are ongoing and that is costing the company administrative and legal costs (over $2 million in the quarter). Cash flows are up and year-to-date capital expenditures are down. Gross margin is expanding. The company is trying to turn the corner. But we need a few more quarters to see if this becomes reality.
Note from the author: Christopher F. Davis has been a leading contributor with Seeking Alpha since early 2012. If you like his material and want to see more, scroll to the top of the article and hit "follow." He also writes a lot of "breaking" articles, which are time sensitive, actionable investing ideas. If you would like to be among the first to be updated, be sure to check the box for "Real-time alerts on this author" under "Follow."
Disclosure: I/we have no positions in any stocks mentioned, and no plans to initiate any positions within the next 72 hours.
I wrote this article myself, and it expresses my own opinions. I am not receiving compensation for it (other than from Seeking Alpha). I have no business relationship with any company whose stock is mentioned in this article.