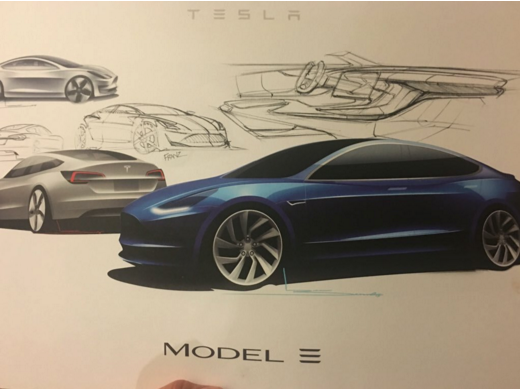 When Elon Musk announced that India was part of Tesla's (NASDAQ:TSLA) rollout plan for Model 3 and bookings were being accepted, I was completely taken aback. I live in India, and I know that electric cars are a tiny niche in the automobile industry here. Road quality is questionable, except for major highways. The government hasn't yet made a firm commitment to adopting EVs in a big way. And most of all, the pure EV market here is virtually nonexistent.
So, while Musk's confident announcement of opening up to India came as a surprise to me, what was even more surprising is that it has been received so vigorously by potential Indian buyers.

Tesla's India Opportunities
This is all well and good, but does Tesla really have a significant market in India? The Model 3 is priced at $35,000, as everyone knows, and this puts it in the entry-level luxury sedan segment.
For now at least, there's no way Tesla can manage to start producing its cars here - not with the kind of huge demand they're facing at the moment. So, the best way would be to import built units. But there's a major roadblock there: current tax on imported cars is 100%. If they export from the EU, there's a 30% reduction on that tax per the trade agreement between India and the European Union. Their Netherlands assembly plant could play a pivotal role here.
So in all likelihood, if they do choose that route, the cost of Tesla's Model 3 will easily top $70,000. There is also a chance this price will drop further based on the relatively new FAME program (Faster Adoption and Manufacturing of Electric vehicles). The program currently offers only a meager $2,177 in rebates, but with Tesla entering the market, the government may well deepen their pockets, further pushing the Model 3's price down.
At the expected price point of around $70,000, Tesla will be squarely competing with the German Luxury trio - the same segment where Model S is currently competing in the overseas market. Sales in that segment in India has just crossed 30,000 cars per year.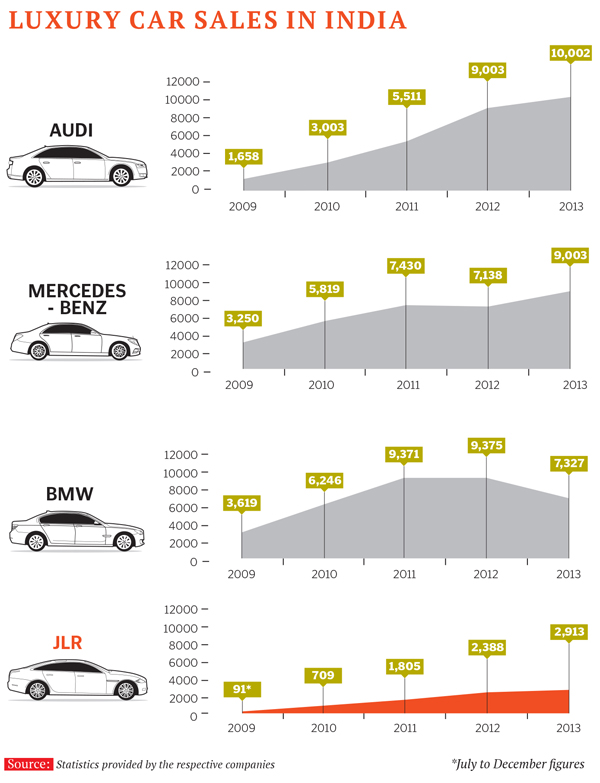 Source: Inside EVs
On the one side, there are potential taxation challenges that aren't currently being offset by government subsidies; but on the plus side, there's definitely a market for these cars in India.
If Tesla can repeat their feat in the United states and capture 25% of the luxury sedan segment in India, that's a 7,500 a year minimum - not bad for a market with a huge future potential.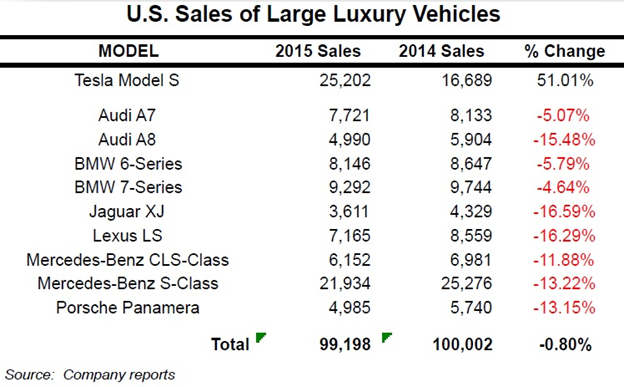 But that's not nearly the end of it. By the time Tesla drives into India, this market will have grown. It has already doubled its footprint in the last five years. Though I don't expect it to keep that breakneck growth pace, it will be on a healthy upward trajectory.

"At 17 cars per 1,000 people, India has the lowest car density of all the BRIC (Brazil, Russia, India and China) emerging markets. The luxury auto industry, though rapidly expanding, occupies a minuscule space - for now. India sold near 25 lakh cars in 2013, of which only 30,000 belonged to the luxury sector, or just 1.3 percent."
"But the potential is huge. In China, for instance, this segment constitutes five to seven percent of the total market," says Mahantesh Sabarad, deputy head of research at SBICAP Securities. "If India doubles its (annual) car sales to nearly 50 lakh, and the luxury market increases to even three percent, we would see sales in this niche segment go up nearly five times."
Source: Forbes
Will Tesla Use This Trump Card?
Tesla still holds one card very close to its chest - the decision to assemble the units in India. In 2011, JLR did that to make a statement not only to their potential customers but also their competitors. The advantage of this is that tax suddenly drops to 10%, bringing the Model 3 to around $38,500 excluding rebates. If the rebate program steps it up during that time, the price could well come down to the original $35,000, which will broaden their target market even further.
If Tesla take this route - and I hope they will - then the Model 3 will be competing with cars that are slightly below and above the entry-level luxury segment, which accounts for nearly 3,000+ new car sales every month.
And let's not forget luxury used car buyers, which is another growing segment. With the brand value they wield, Tesla can easily penetrate that market as well.
"For every 100 new cars sold in India, 110 pre-owned cars are sold. In the U.S., it is four times while in Germany it is 2.2 times"
- Mercedes-Benz India Managing Director and CEO Eberhard Kern.
That makes for a potential market in excess of 66,000 cars a year from the new car segment and an equal number from the used luxury car segment. At 25% of a 130,000+ market, Tesla can easily sell 30,000 units per year.
And that's just the estimate for the current scenario: by the time Tesla is ready to roll out their first batch of cars for the Indian market, that could actually be closer to 40,000 units.
The Domestic Landscape
These aren't the only things working in Tesla's favor in India. The Supreme Court of India, miffed by the government's inaction towards controlling pollution in the capital city of New Delhi, recently made a scathing comment asking luxury car makers whether their diesel motor cars emitted oxygen!
Things are getting hot at the seat of the government. Luxury diesel cars with a capacity over 2,000 cc (2.0 Liters) are now banned. New Delhi being one of the largest markets for the entry-level and large luxury segments, this is a clear path for Tesla to dominate this city by taking away much of those markets.
Musk is maverick enough to suddenly decide to bring in both Models 3 and S into New Delhi and corner the entire market. Technically, it wouldn't be a monopoly since it's just one city - albeit the biggest single market for luxury vehicles. And when other highly polluted cities go the same route, it will be a continuous red carpet for Tesla to take city after city.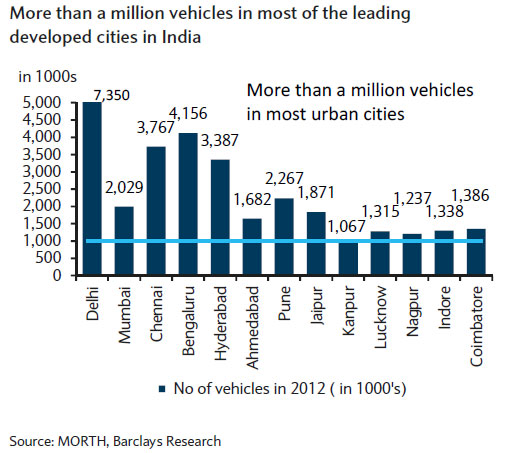 Practically speaking, the other luxury car makers will still retain some of their hold, but with Indian buyer sentiment typically gravitating towards superior branding and one-upmanship (or keeping ahead of the Joneses, if you will), Tesla has a clear inroad here.
The other significant advantage that Tesla has over every ICE maker is the current favorable political environment. The Indian government has made all the right noises to accelerate the production of electric vehicles, but Indian car manufacturing companies have so far done nothing to speed up the process toward the shift to electrified vehicles.
Their complacency is exactly what makes the Indian automobile industry ripe for disruption, and at the very least, India won't play spoilsport like China, in terms of how they treat foreign companies.
What Are The Biggest Challenges?
The biggest question everyone has at this point is "where is the supercharger network?", but Musk has already addressed this point. In my opinion, China is just too much of a headache for Tesla and always has been. There are just too many conditions for feasible entry; and, even if they do make it through the door by bending over backwards to the whims of the Chinese government, they'll never be on a level playing field with local companies like Kandi and BYD even though their battery tech is far superior.
I think Musk will now be seriously contemplating India as the next viable market for Tesla. He's already said that each model serves to pay for the development of the next, cheaper model, and a price-conscious India that also has the spending power is the ideal place to replicate what's already been - and continues to be - done in the United States. The China market may well be larger than India's, but the latter is going to grow at a very healthy pace for several years, making it well worth the effort.
To put it simply, building a supercharger network in India will take exactly one-third of the physical effort of building it in the United States. That's the relative size of India so, from a logistical perspective, that's about accurate.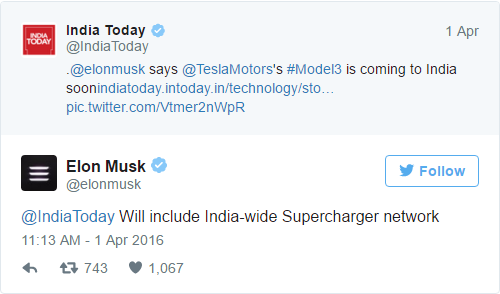 From a political viewpoint, generating thousands of jobs - skilled and unskilled - is only going to put them deeper into the good books of the Indian government. Furthermore, since labor is infinitely cheaper on the Indian subcontinent than anywhere in the developed world, it's practically a no-brainer when it comes to making a decision to do this.
Of course, regulatory hurdles and the general "red tape" bureaucracy that prevails across India will certainly slow down the project, but with a direct link to the Prime Minister and the central government, clearing the hurdles won't be an insurmountable problem for Tesla and Musk.
Investor-speak: The Red Carpet Treatment for Musk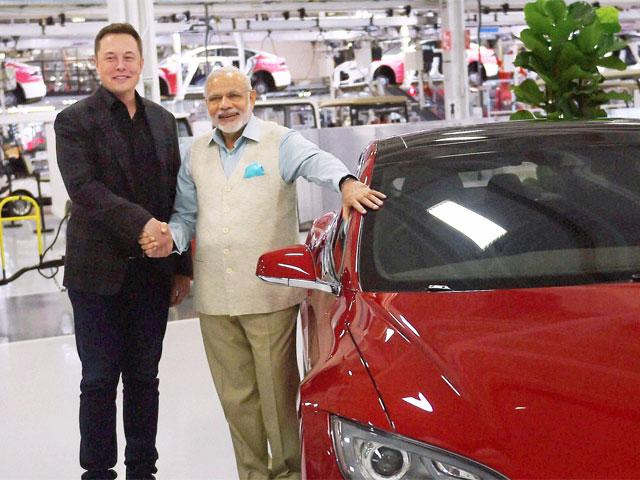 Caption: Elon Musk with Indian Prime Minister Narendra Modi at the San Jose facility
India can be a viable support market for Tesla's ambitious plans to sell 500,000 cars per year - if not more. If Tesla India can move from fully built imports to import-and-assemble to local production, the country promises to be a major hub that can serve the entire APAC region and beyond, bringing Tesla's production costs down by a significant measure.
As a first step, all Musk needs to do is announce that he is ready to participate in the Make in India Program - a pet project of the Indian Prime Minister, who justifiably prides himself on his developmental and execution capabilities. It will be a feather in his cap and a big boost to the program itself, which hasn't seen the kind of enthusiastic uptake he was hoping it would.
Any decision by Musk now in the many directions I've mentioned in this article will be the first, yet pivotal, step in a transformative era for the Indian automobile market.
Over to Elon, and the sooner he does this, the better for India and Tesla.
Disclosure: I/we have no positions in any stocks mentioned, and no plans to initiate any positions within the next 72 hours.
I wrote this article myself, and it expresses my own opinions. I am not receiving compensation for it (other than from Seeking Alpha). I have no business relationship with any company whose stock is mentioned in this article.