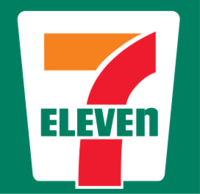 7-Eleven is one of the world's most recognizable brands. While it is owned by the Japan-based company Seven & I (OTCPK:SVNDY) (OTCPK:SVNDF), the global headquarters for 7-Eleven are located in the U.S. The franchised based system has enabled to famous logo to pop up all around the world.
Never did this become more obvious until I began to travel - the store is a familiar staple in almost every country I visited from North America to Asia to Europe.
It eventually led me to wonder: where is the best 7-Eleven in the world?
Denmark
I became interested in Denmark when Couche-Tard (OTCPK:ANCUF) bought Shell's assets in the country. It suddenly became another country and culture to learn about. Why Denmark? Is there something special that made Couche-Tard attracted to these assets? We altered our travel plans and headed to the land of Hamlet, Lego, Smorrebrod's, and lot's and lot's of cyclists.
7-Eleven seems like a staple in Copenhagen. It is one of the more recognizable foreign brands in the city and the locations were convenient - even outside the tourist areas.
Once inside, however it was obvious: this is the best 7-Eleven ever.
While you are treated to the staples, such as candy, chocolate and any drink you want, it is the prepared food offering that really stands out. The sandwiches, which look freshly prepared, were delicious with real sliced chicken and artisan-style bread. The snacks included many protein-packed muesli bars and a variety of healthy salads giving travelers a great number of options.
Here are a few photos from the store in Copenhagen station.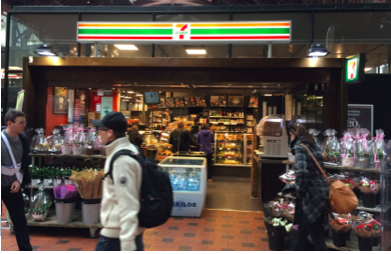 Muesli Bars: 2 for 29DKK (or about $5 US)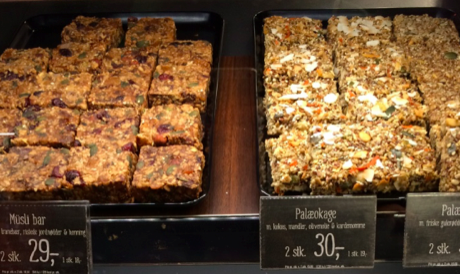 Beet Salad: About $6 USD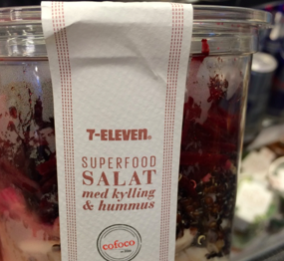 All the delicious sweets normally reserved for bakeries and coffee shops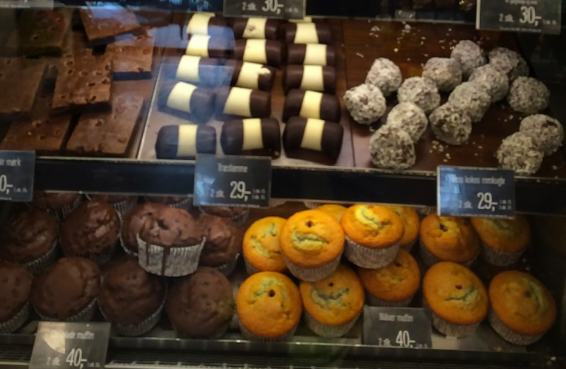 The Future of Convenience
7-Eleven in Denmark is, in my view, the future of convenience retailing. While it might be normal in Copenhagen, many convenience stores around the world are far behind the Danish experience.
No longer are you limited to a selection of roller dogs and baked, fatty treats. The store includes what all retailers should aspire for - fast, healthy options. We ate a beet salad with chicken and hummus along with a chicken sandwich with a curry mayo.
Does this look like lunch from a convenience store??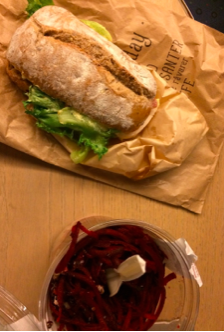 Other countries have decent prepared food offerings - the prepackaged mango in Thailand was good and the fresh-er sandwiches in Australia were filling. However, 7-Eleven Denmark has by far the best combination of quality, taste, and value I have found. This, in my view, sets an example of what more and more domestic convenience stores will look like in the future.
Time to look at Denmark.
Blurred Lines
The lines between convenience store, grocery stores and quick-serve restaurants continue to blur as they encroach on each others territory. From grocery stores staying open longer and offering more prepared foods to fast-casual restaurants offering higher quality options, consumers have more choices than ever. Everyone must up their game to stay relevant with a consumer favoring quality and healthy options while ever-demanding of low prices.
With that said, I believe C-Stores has one of the best opportunities to capture share from both grocers and quick-serve restaurants.
In recent years, more and more grocery stores are extending hours and expanding their prepared food offering. Fresh, including ready-made meals, is one of key pillars of every conventional grocer. Convenience stores already have a network of great locations with good hours - they just need to keep improving the product mix.
Better quality sandwiches, ready-made meals, and fruits and vegetables will increasingly become a staple at convenience stores. For a business that sells time, they are likely to continue expanding market share, especially those savvy merchandisers with convenient, healthy options.
Killer Good Kaffe
In their latest quarter, Dunkin' Donuts (NASDAQ:DNKN) highlighted how convenience stores were a factor in the negative same-store sales print. This is another example of c-stores aggressively upgrading their coffee program to capture more share in this key traffic-driving segment.
Other examples include Couche-Tard ongoing roll-out premium coffee product at Circle-K stores while Race-Trac continues with its "Crazy Good Coffee" program. Further, Couche-Tard's acquisition of Esso stores in Canada came with a large number of Tim Horton's locations - something cited as a key factor in their decision. In short, coffee is a key growth pillar at convenience stores.
A recent article describes how they are trying to encroach on the traditional coffee chain market:
All Louisiana RaceTrac locations will now feature six blends of fresh-brewed coffee, from Colombian to hazelnut, with popular creamers, sweeteners and toppings such as whipped cream and marshmallows on hand.
I don't remember a time when I added whipped topping to my coffee at a convenience store, do you?
At 7-Eleven, the strategy seems simple: be cheap and be quick. Value is unlikely to win customers from a premium coffee house but a lower price can certainly win a customer from a burger or sandwich chain.
It's fair to assume U.S. C-Stores have adopted this approach, particularly the large chains with good merchandising expertise. They will continue to improve their offering and, as awareness grows, become a more formidable threat to quick-serve coffee chains.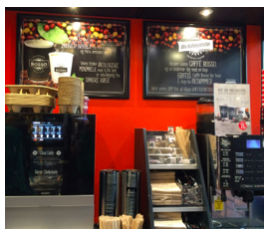 Concluding Thoughts
Of course these are unlikely the best c-stores in the world. Instead they serve as an example of what we can continue to expect from chains in North America. As sophisticated merchandisers such as 7-Eleven, Couche-Tard and Casey's (NASDAQ:CASY) improve their in-store offering, the quality of prepared foods will increase as well, especially as eating habits continue to favor healthier options. With a network of convenient locations, a great product offering improves the odds they capture more and more share from grocers and QSRs.
Disclosure: I am/we are long CASY, ANCUF.
I wrote this article myself, and it expresses my own opinions. I am not receiving compensation for it (other than from Seeking Alpha). I have no business relationship with any company whose stock is mentioned in this article.
Editor's Note: This article discusses one or more securities that do not trade on a major U.S. exchange. Please be aware of the risks associated with these stocks.