Canadian explorers breathed a small collective sigh of relief as the Federal Government extended the mineral exploration tax credit (METC) for another year. Meaning explorers will once again have the incentive to spend their budgets in Canada, receiving a nice 15% break, or saving in aggregate of CA$20 million.
The Feds want explorers to keep spending, after all, Canada is the global powerhouse in mining. In 2015, while mired in a bear market, companies headquartered in Canada still spent a total of $1.2 billion in exploration spending, accounting for over 30% of the global exploration budget, with the majority of it hunting for gold.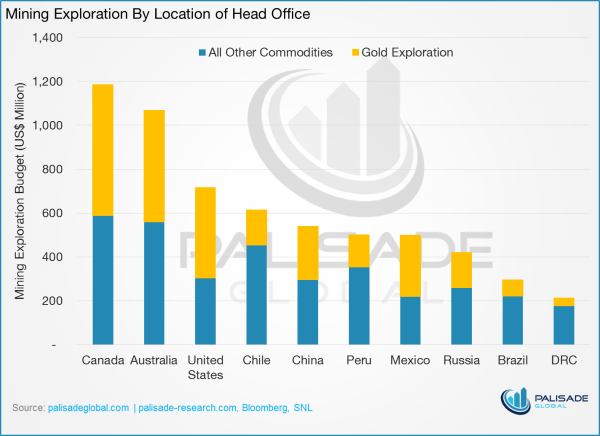 Canada has an arsenal of 820 companies currently putting money into the ground, but unfortunately for the Feds, even with attractive incentives, the majority of exploration funds are not allocated to the Land of the Eh, but further south in Latin America.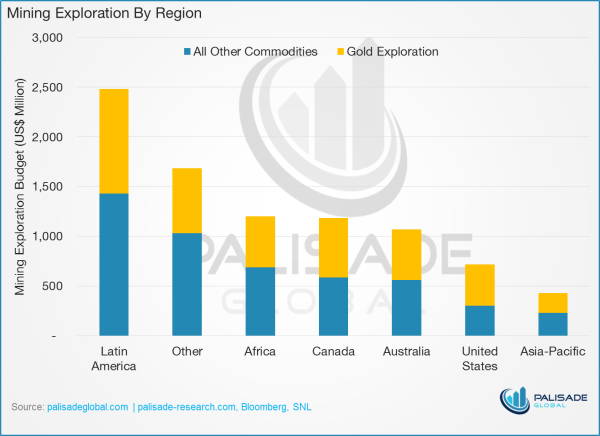 While Latin America still has its challenges in terms of political risk and infrastructure needs, the scale of the opportunities make the risk well worth it. In fact, companies from all over the world have spent $2.5 billion in total in Latin America, with $700 million earmarked for the riskiest exploration of them all, green field exploration.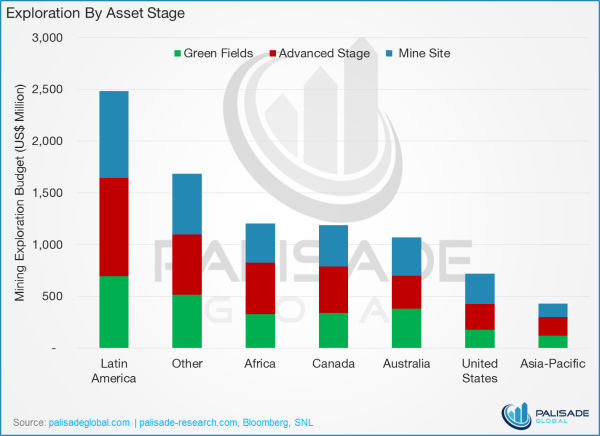 On a macro level, it appears gold is still poised to rebound, however, investors are still hesitant. 2016 will be another critical year for many explorers, jockeying for both capital and the pressure to put out results. Latin America will remain the sweet spot for money, where it's cheaper to explore and the outcome can yield elephant-sized deposits.
There is still a significant amount of money being spent, however, since its peak in 2012, exploration budgets have steadily been decreasing.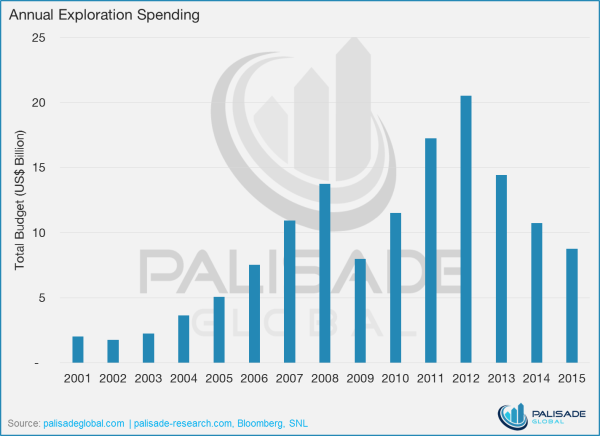 Obviously the shake-out in the mining sector will continue as the search for capital remains far more difficult than finding gold. While we predict a rebound in commodity prices in the near-future, this does not necessarily mean a rebound in exploration budgets. Thus companies that have veteran management teams and a strategy aligned with a poor economic forecast will be the ones that survive the coming years. The strongest companies with the most economic projects will reap the benefits and that is when exploration will finally creep up again.
Regards,
Palisade Research
On another note, check out some of our write-ups on companies that are rapidly progressing in Latin America:
Palisade Mine Tour II - Awakening a Sleeping Giant: District Size Gold in Paraguay
Disclosure: I/we have no positions in any stocks mentioned, and no plans to initiate any positions within the next 72 hours.
I wrote this article myself, and it expresses my own opinions. I am not receiving compensation for it. I have no business relationship with any company whose stock is mentioned in this article.