There is almost no good news coming out of the natural gas market now. My current position in Pine Cliff Energy (OTC:PIFYF) is hemorrhaging money and is deeply in the red.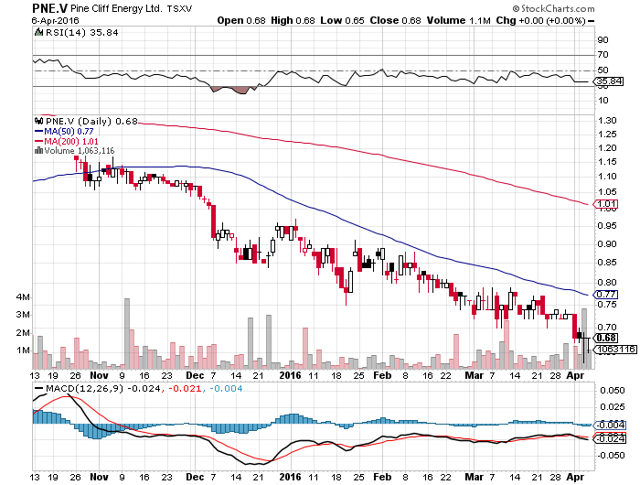 Click to enlarge
At least we saw heavy buying and clear bullish signs from a technical point of view in the last two days.
However, we could ask ourselves why is the share price tanking like that? Of course, as we know, natural gas price fell off a cliff. However, the NYMEX natural gas price is approaching $2 per MMBTU from lows of around $1.75 per MMBTU. Therefore, the price has recovered while the stock collapsed, all at the same time.
We need to look at the substantial fall of the AECO natural gas price, which is related to the Albertan natural gas market, for our answer. AECO natural gas price is testing the C$1.10 per MMBTU level again.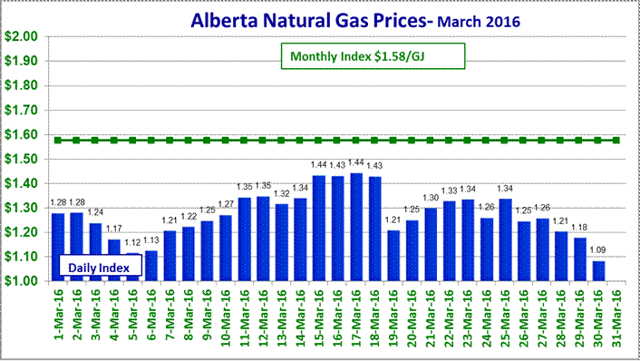 Click to enlarge
As you can see, the fall has been fast and substantial. Indeed, monthly price, which trades higher than the daily index, was trading at more than C$2 per MMBTU as recently as a month ago. Plus, futures indicate that natural gas price will continue to go lower. Expect the daily index to go even lower given the current market sentiment.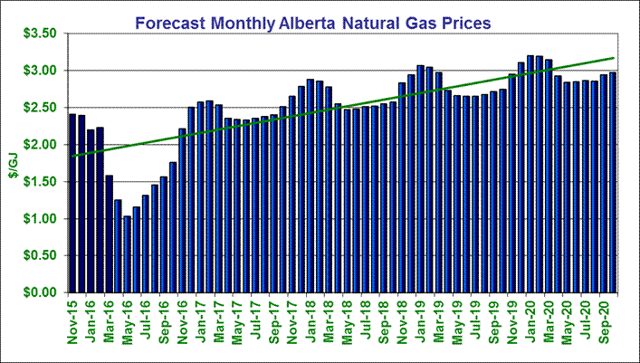 Click to enlarge
The only good news is that price should recover past C$2 per MMBTU come November.
The collapse of natural gas price may be due to weak domestic demand. Natural gas exports to the US were normal, spiking in January, which is usual from what we can see from historic numbers. Natural gas imports should decrease coming in the summer, which is also normal.
All this volatility reflects the bigger risks the company is taking by not hedging part of its natural gas production. Of course, it is beneficial for shareholders if the natural gas price increases. The contrary is also true: bearish natural gas price movements will also affect Pine Cliff's share price by taking it to extremes. All in all, you need nerves of steel when investing in Pine Cliff.
Disclosure: I am long PNE.