The 3D printing business, left for dead just months ago, is showing signs of life.
The boom was started by The Wohlers Report, which said "additive manufacturing" was a $5.1 billion business last year, growing 26%, and that the sales of desktop units actually climbed almost 70%, with companies and schools replacing hobbyists in the market.
This, in turn, has drawn a bid for industry leader 3D Systems (NYSE:DDD) of Rock Hill, South Carolina, which has gone from $6.20 to over $15 since mid-January and finally brought in a new CEO, Vyomesh Joshi, from Hewlett-Packard (NYSE:HPQ).
General Electric (NYSE:GE) has opened a new $40 million additive manufacturing facility near Pittsburgh. Privately-held Aprecia Pharmaceuticals has launched a 3D printed drug that is supposed to be injected more easily. Australian researchers have developed something called a Biopen that can draw new cartilage on a knee. MIT is 3D printing robots that can walk out of the printer. A Dutch bank used 3D printing to recreate a Rembrandt. Industry bulls are even spreading rumors of an Apple (NASDAQ:AAPL) entry into the space.
And that's before HP launches its MultiJet Fusion printer later this year.
All the 3D printing shares are now on the march, although none so much as DDD. But voxeljet (NYSE:VJET) and ExOne (NASDAQ:XONE) are both up 28% so far this year, and even Stratasys (NASDAQ:SSYS), which was burned so badly by the problems at MakerBot, is up 16%.
Stratasys says its new J750 can "print anything," with material extruded from what looks like a hypodermic needle rather than melted off a wire.
Aerospace and medicine seem to be the industries most interested in 3D printing right now, areas where accuracy trumps speed. But a start-up called Uniz Technology has unveiled a stereolithography unit called the Slash 3D that it says is 50 times faster than older technologies.
The question for investors is always finding a vehicle. That is a problem in solar energy, it's a big problem in pharmaceuticals and the problem exists in 3D printing as well. The hype is causing money to pile mostly into DDD, but with names like GE and HP entering the frame it's hard to call the move anything but a speculation.
The canary in the coal mine here may be Autodesk (NASDAQ:ADSK), the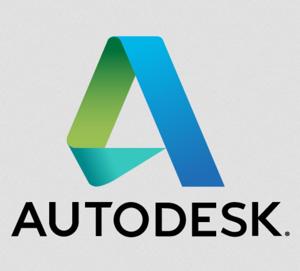 Computer Aided Design software house, which recently announced it lost $330 million, $1.46/share on revenues of $2.5 billion for all of fiscal 2016, which ended in January. Its shares jumped in March on an interoperability deal with Siemens (OTCPK:SIEGY) and a truce with activist investors. Autodesk is buying the open source netfabb and investing in its German parent, FIT Technology Group, as it pushes further into the 3D space.
When you see Autodesk start to deliver bottom line results, I think that's the all-clear signal for the industry.
Disclosure: I am/we are long GE.
I wrote this article myself, and it expresses my own opinions. I am not receiving compensation for it (other than from Seeking Alpha). I have no business relationship with any company whose stock is mentioned in this article.