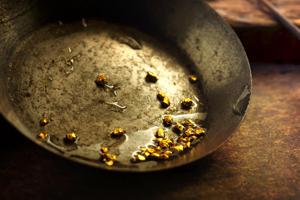 Sandstorm Gold Ltd. (NYSEMKT:SAND)
This article is an update to my preceding article on Sandstorm Gold published on April 1, 2016 about the fourth-quarter 2015.
Today, April 7, 2016, Sandstorm Gold, announced the following:
Has sold its previously announced holdings in the common shares of AuRico Metals Inc. ("AuRico") for net proceeds of over US$10 million . The proceeds will be used to reduce the balance on the Company's revolving credit facility to US$66 million . The shares were disposed at a price of $0.69 , representing a 21% return since Sandstorm's initial purchase of AuRico common shares in July 2015.

The asset sale represents a continuation of Sandstorm's strategy to monetize non-core assets in order to reduce the Company's outstanding debt.
Note: We should read C$0.69 which is US$0.526. Based on the last shares count of 19,409,281 and $0.526 per share, the net proceeds is $10.2 million. The press release is quite confusing because the company is mixing Canadian dollar and US dollar.
On September 18, Sandstorm Gold announced that:
The purchase by Sandstorm of an aggregate of 2,617,400 common shares (the "Acquired Shares") of AuRico Metals Inc. ("AuRico"), representing approximately 2% of the outstanding common shares of AuRico (the "AuRico Shares").

Prior to the acquisition of the Acquired Shares, Sandstorm owned directly an aggregate of 16,791,881 AuRico Shares, which represents approximately 13% of the issued and outstanding AuRico Shares. Upon completion of the acquisition of the Acquired Shares, an aggregate 19,409,281 AuRico Shares are now owned directly by Sandstorm, representing approximately 15% of the issued and outstanding AuRico Shares.
Date
Amount of shares purchased
Total amount of shares owned by SAND

%

SAND

Price per shares in $
4/13/15
-
Alamos Gold Inc. and AuRico Gold Inc. announced they want to combine their respective companies combine
July 2015
-
11,713,880
8.95
$0.545
7/27/15
98,121
11,812,001
9.03
$0.5679
12/8/15
2,362,401
14,174,402
10.83
$0.51 to $0.55

Private placement

-
-
-
$0.5285
9/16/15
2,617,479
16,791,881
12.83
$0.483 to $0.536
9/18/15
2,617,400
19,409,281
14.83
$0.506 to $0.529
A little about AuRico Metal: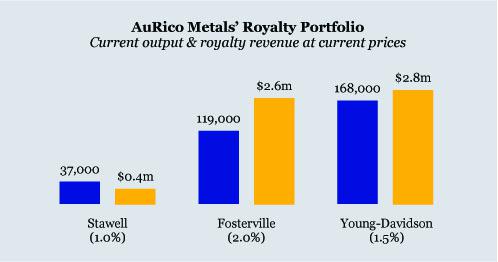 Note: AuRico Metals owns also Mineral Streams Inc. (Royalties on Hemlo and Eagle River mines).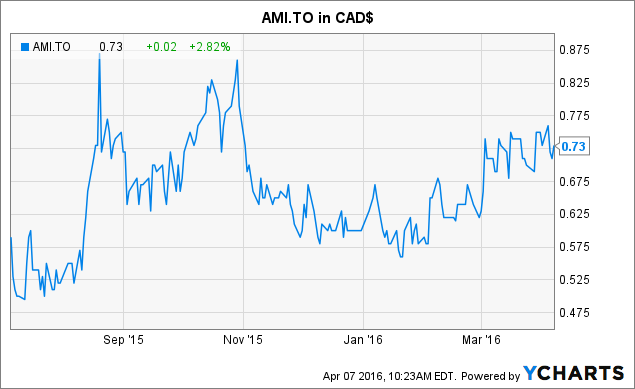 Conclusion:
I believe it is a good move for Sandstorm Gold and shareholders, because this investment was a non-core asset and it is very important to reduce the balance on the Company's revolving credit facility which is US$66 million, thus any steps in this direction are always welcome.
I have not been a strong supporter of the recent company's buying frenzy using equity as a currency, because the majority of the shareholders suffered a large dilution and received a IOU revenue increase potential, years away. However, I recognize that the company had limited options available and must expand to be able to survive and thrive.
The problem is that the dilution is here, with a share count of approximately 139 million as I speak and the revolver is now $66 million (before the Aurico sale), whereas the possible positive effects on the gold production and revenues, will take time to appear in the balance sheet.
As always, the gold price is of a paramount importance for SAND. I still recommend a hold on the stock.
Disclosure: I/we have no positions in any stocks mentioned, and no plans to initiate any positions within the next 72 hours.
I wrote this article myself, and it expresses my own opinions. I am not receiving compensation for it (other than from Seeking Alpha). I have no business relationship with any company whose stock is mentioned in this article.
Additional disclosure: I trade SAND frequently.