Hooker Furniture (NASDAQ:HOFT) is a very interesting American company that has been in business for nearly a century. When I first highlighted the stock as a buy at $21 a year ago, I discussed the great story that came with the name. Remember that this company started in 1924 in Martinsville, VA as a single store. Now over the years, throughout all of the economic ebb and flow, bull and bear markets, expansion and recession, Hooker Furniture became a large national name. This is not the largest furniture company in the country, but it is ranked among the top ten largest publicly traded furniture producers based on shipments to retailers. On top of that, the business has been surging and the stock is up 18% since I recommended the buy. However, it was up so much more until a big selloff today that stems from the results of the company's most recent quarter.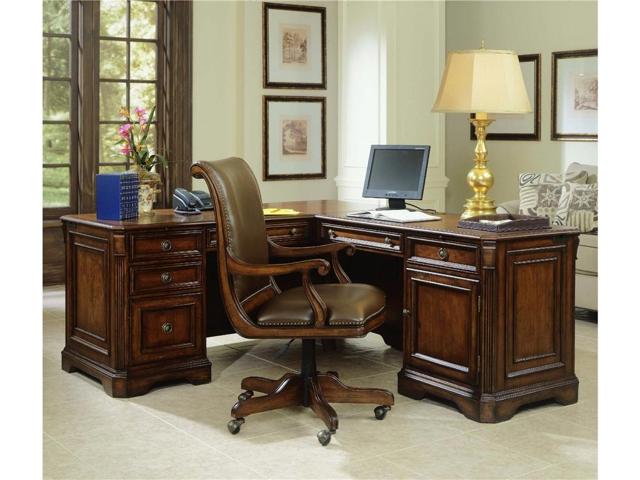 Click to enlarge
Source: Hooker Furniture
Well, why? The stock is getting slammed because it missed on revenues and it missed on earnings. Still, despite the misses, the numbers show there continues to be demand for its products. The company saw consolidated net sales of $60.6 million, which fell $4.3 million, or 6.7% year over year. This did, however, miss estimates by $1.63 million. This decline in sales drove a decline in earnings. Net income came in at $4.1 million, or $0.38 per share. This missed estimates by $0.02. Earnings also were hampered by approximately $600,000 in expenses related to the HMI acquisition. Hooker's purchase of HMI, the largest acquisition in the company's 91-year history, was completed on February 1, 2016, the first day of its 2017 fiscal year. Lower net sales in the case goods and upholstery segments and increased discounting in all segments seen.
I want to talk about the cash situation. The downturn in the company hit in the second half of fiscal-year 2016. The company finished the 2016 fiscal year with $53.9 million in cash and cash equivalents. What I really like about the company still is that there is no long-term debt. Additionally, $13.3 million was available on its $15.0 million revolving credit facility, net of $1.7 million reserved for standby letters of credit. Consolidated inventories stood at $43.7 million, down $1.3 million from the fiscal 2015 year end. This suggests that the company managed inventories well despite the downturn. Now, let's be clear the HMI purchase came at a cost. The company's cash balance decreased after year end as a result of using $25 million of available cash and cash equivalents to fund a portion of the HMI purchase. I will add though that the company borrowed $60 million under its agreement with Bank of America (NYSE:BAC).
Now, given that HMI has been bought, what can we expect? Will the downturn last? Well, the company sees the downturn continuing and I think this is why the stock is getting punished. These comments in particular were in my opinion spooking investors.
"As we look ahead, we are prepared for the current weaker demand environment to persist through spring and summer. Our focus will be on doing everything we can within our control to generate demand, manage costs and position ourselves to immediately take advantage of an upturn in business when it occurs."
Look, while the slight downtick is a shame, the economy is the best it has been in years. With this pullback, I think we can let the dust settle and then step in and do some buying. Despite the downturn continuing in spring, the company expects sales to ramp up in the fall. Thus, despite this awful selloff, and profit taking is perfectly okay, I expect the stock to start climbing back slowly over the next few months.
Note from the author: Christopher F. Davis has been a leading contributor with Seeking Alpha since early 2012. If you like his material and want to see more, scroll to the top of the article and hit "follow." He also writes a lot of "breaking" articles, which are time sensitive, actionable investing ideas. If you would like to be among the first to be updated, be sure to check the box for "Real-time alerts on this author" under "Follow."
Disclosure: I/we have no positions in any stocks mentioned, and no plans to initiate any positions within the next 72 hours.
I wrote this article myself, and it expresses my own opinions. I am not receiving compensation for it (other than from Seeking Alpha). I have no business relationship with any company whose stock is mentioned in this article.