Introduction
Amira Nature Foods (NYSE:ANFI) announced today that they will be filing financials from the six months ended September 30, 2015 sometime this month. They will also be releasing full FY 16 data in July this year. This announcement should help reassure jittery investors who want to know the current financial health and projections for the company.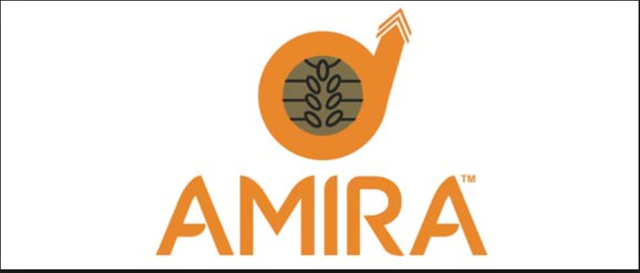 Source: Amira.net
Although we still don't know the exact financial details of ANFI's recent performance, we do know that its historical performance has been excellent. With revenues of $700 million and nearly $100 million in adjusted EBITDA in FY 15, ANFI continues to impress.
The market and investors are beginning to take note. Institutional buying increased in the first quarter of this year. In addition, the options market indicates investors are turning bullish on ANFI. Investors should consider buying Amira Nature Foods while it is still cheap because its current share price dislocation will not last.
Bullish Indicators
Although in my last article I noted how short sellers continue to push down ANFI's share price, there are new bullish indicators that illustrate the market is becoming more optimistic about its outlook.
The first piece of good news is that there has been an increase in institutional buying.

Source: Morningstar.com
A little over 600,000 share were bought by these two groups in the first three months of this year. Although this may not seem like a lot, this is actually a significant increase given that only about 9 million shares are available in the public float. Only 9 million shares are available because 75.5% of the company's ~37 million shares are held by CEO Karan Chanana, who has never sold any of his shares. Because of this institutional buying, about 3.9 million shares are now held by institutional investors. In addition, there remains nearly 2.5 million shares sold short. This means that there are only around 2.6 million shares that are either not held by the CEO, held by institutions, or sold short.
An additional bullish indicator can be seen in the options market. Whereas the options that expire next week are more bearish, the options that expire in the middle of May clearly indicate a bullish outlook.

Source: Etrade.com
There is significantly more interest in the $12.5-strike call options compared to any other options available. This indicates that a lot of investors are betting that ANFI will be trading above $12.5/share by May 20. This is an encouraging sign that investors are finally beginning to turn bullish on ANFI.
Conclusion
Amira Nature Foods current share price dislocation continues to exist because investors have not received updates about its performance in FY 16. However, since investors will be getting six-months worth of data sometime this month, this will help paint a clearer picture of how the company has been doing financially.
Amira Nature Foods remains undervalued in spite of a $2+ rally so far today. But given ANFI's demonstrated track record of success and still incredibly low P/E ratio of 7, investors should seriously consider investing in the company while its shares are still cheap.
Disclosure: I am/we are long ANFI.
I wrote this article myself, and it expresses my own opinions. I am not receiving compensation for it (other than from Seeking Alpha). I have no business relationship with any company whose stock is mentioned in this article.