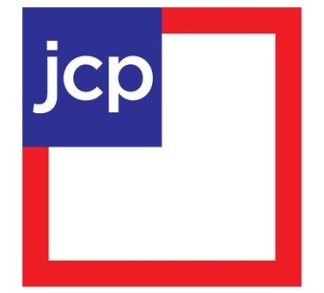 Retail stocks dropped sharply on Thursday on concerns that traffic was slowing, and that retailers are up for slower-than-expected growth in the months ahead, which hurt investor sentiment. Among the companies that sold off on Thursday were J.C. Penney (NYSE:JCP), which lost ~4 percent, and Urban Outfitters (NASDAQ:URBN), whose shares slumped ~5 percent. The profit-taking comes after weeks of strong gains for retail companies, especially J.C. Penney and Urban Outfitters that saw their shares go through the roof in 2016.
J.C. Penney's shares advanced ~50 percent this year, though they are now down ~16 percent from their 52-week high of $11.99. Urban Outfitters? Similar story: Specialty retailer Urban Outfitters' stock gained ~34 percent year-to-date. That being said, though, shares slumped ~12 percent from their 2016 high of $34.77.
Successful Retail Turnaround
I own both J.C. Penney and Urban Outfitters, and I was primarily attracted to these two companies because of investors' profound skepticism for their comparable store sales growth rates moving forward. In the case of J.C. Penney, comparable store sales growth has returned to the company in the fourth quarter of 2013. 2015 was a particularly strong year for the once struggling retail company in terms of sales, comps, and margins.
Further, analysts have started to warm up to the positive developments at J.C. Penney, and upgraded the stock. I have discussed the latest rating action with respect to J.C. Penney in this article "J.C. Penney: Turning Bullish".
But with clear, visible improvements in its financial performance, stock analysts are not the only ones that have updated their view on J.C. Penney. Standard & Poor's Ratings Services upgraded J.C. Penney's credit rating from 'CCC+' to 'B' with a positive outlook at the end of March. Standard & Poor acknowledges the substantial progress J.C. Penney has made in its restructuring. Hence, the higher credit rating and positive outlook reflect a lower default probability on the back of an improved sales and earnings trajectory.
The credit rating update is only the latest sign that Mr. Market is fundamentally reassessing the retail company after a streak of comp gains propelled J.C. Penney's shares to new highs in 2016. I explained in this article why I think J.C. Penney can edge higher from here, and the positive rating outlook suggests that there could be another positive catalyst looming for J.C. Penney's shares down the road if comps continue to grow at a 2015-like clip.
Your Takeaway
I think J.C. Penney has a lot of gas left in the tank, and the shares can drift higher, too. Bullish ratings and positive commentary have already helped J.C. Penney's shares this year. The credit rating upgrade is also a very positive development, not only for the company's creditors, but also for shareholders that find J.C. Penney's turnaround progress validated by the rating agency. Since the U.S. economy continues to grow at a moderate rate, the latest drop in J.C. Penney's valuation looks to be a good opportunity to gobble up some shares. Buy for capital appreciation.
Disclosure: I am/we are long JCP, URBN.
I wrote this article myself, and it expresses my own opinions. I am not receiving compensation for it (other than from Seeking Alpha). I have no business relationship with any company whose stock is mentioned in this article.