We believe the selloff of Michael Kors' (NYSE:KORS) stock following the disappointing data released by The Gap (NYSE:GPS) makes it a bargain right now. We feel a major reason for The Gap's poor performance is that it is fighting (and failing) to remain relevant in the current retail landscape.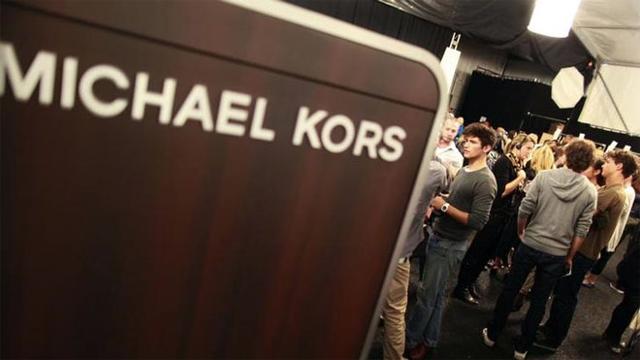 While it is fair to say that US retail sales have been something of a disappointment this year so far, we do feel the selloff in Michael Kors' stock was completely overdone and have decided to take a long position in it.
Retail sales got off to a reasonable start in January, but unfortunately, last month the data was revised from a 0.2% increase to a 0.4% decrease year over year. February wasn't too much better with a 0.1% decline year over year. It is definitely a testing time for US retailers, but not by any means a disaster waiting to happen for Michael Kors.
Its share price has taken a dive in the last 12 months, losing almost 22% of its value. This is a vast improvement from just under three months ago, though, when it was trading down as low as 46% over a twelve-month period. While the ultra-bargains of January have disappeared now, the recent selloff does represent a potential opening with decent upside.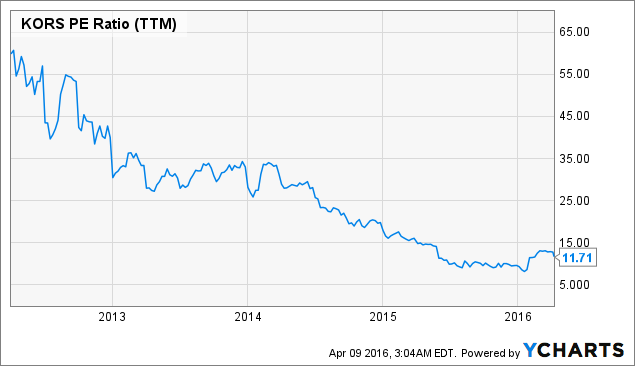 It may have traded on lower multiples in the last few months, but the current level is far lower than its average in the last few years. Even if we take a very conservative view, priced at 11.7x earnings is very cheap and we see 13x earnings as being a more appropriate multiple. When market sentiment picks up, we think the stock could even go as high as 15x earnings, putting it in line with a number of its peers like Ralph Lauren (NYSE:RL).
We don't really feel that Michael Kors should have been caught up in this selloff. The Gap is not a great indication of what is going on in retail. It has major problems with not just its core brand but also its Banana Republic and the usually reliable Old Navy brand. We don't believe the Gap brand resonates well with younger demographics. The clothing has a reputation for being bland, which is really not going to help at the current price points, especially when you are fighting retail forces like Zara, H&M, and UNIQLO.
Old Navy was the brand that was supposed to save the day, but when it lost its boss to Ralph Lauren, the writing was on the wall. Stefan Larsson oversaw a fantastic three-year run of growth at the low-cost brand as its president, but left to take the role of CEO at Ralph Lauren. Without him at the helm, the brand seems to have lost direction. Because of this it shouldn't come as much surprise to see the company struggling.
Michael Kors, on the other hand, is a brand which resonates well with younger demographics. It may have had the problem of being so popular its omnipresence devalued it a little, but it has come back strongly.
Accessories is where Michael Kors shines, meaning there's no real direct comparison to The Gap. As per the latest 10-K, over two-thirds of the company's sales are derived from accessories. Just 13.1% comes from apparel and 10% from footwear. The remaining 8% comes from licensing of its name to things like perfumes.
The market is expecting Michael Kors to report full-year earnings of $4.43, according to data gathered by Thomson Reuters. This will mean earnings coming in at 97 cents per share in the final quarter, and we fully expect this to be the case at the very least. The company has beaten the market consensus in each of the previous three quarters, and we can see this happening again. We have a $57 price target on the stock and could see the stock testing this by the end of May after its earnings announcement.
In our opinion, Michael Kors was already cheap. This recent selloff just made it cheaper and presented investors with an opportunity to increase positions or buy in. We have seen nothing to say that it will turn in a horrendous month as The Gap did.
Disclosure: I am/we are long KORS.
I wrote this article myself, and it expresses my own opinions. I am not receiving compensation for it (other than from Seeking Alpha). I have no business relationship with any company whose stock is mentioned in this article.