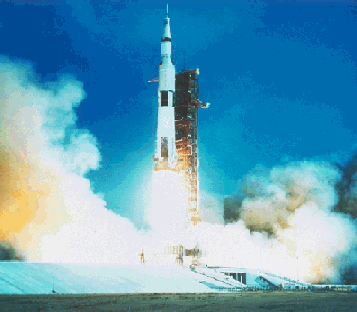 I do not believe anyone can see the future. Nonetheless, I submit the following for your perusal.
AT&T (NYSE: T) has been on the tip of everyone's tongue lately. The stock has shot up like a rocket 24% over the course of a year with 16% of the blast coming in just the last quarter.
After reviewing the fundamental and technical status, the stock appears overvalued and technically stretched presently. Furthermore, several analysts recently upgraded the stock even though it was within a whisper of their target price. I announced this represents a sell signal for me and stated analysts are usually wrong and always late. The news of my provocative prognostication reverberated through the Seeking Alpha blogosphere with reckless abandon. This resulted in a colleague assuming I stated long-term shareholders should sell.
The fact of the matter is nothing could be further from the truth. In the article, I stated I am long and looking to add, just not at these levels. It was more of a "don't buy" call rather than a "sell now" call as far as long-term investors are concerned in my book. Hopefully, this article will clear up the confusion.
Current Chart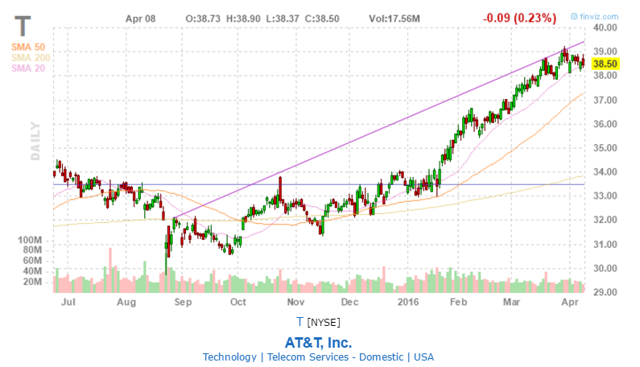 Click to enlarge
Source: Finviz.com
Now, let's get down to brass tacks. Why do I believe the stock is ripe for a fall and what should long-term investors do about it if they agree?
Why the downgrade?
The stock is overvalued on a historic and relative basis
AT&T's valuation is not particularly compelling at current levels. The trailing two-month P/E is 17 versus the industry average of 12.

Source: Finviz.com
At 17, the current P/E level is testing the high end of the stock's historic valuation. The price-to-cash-flow levels are elevated on a relative and historic basis as well at 6.6.

Source: Scottrade.com
This indicates the shares are currently overvalued as far as I am concerned. Now, let's turn our attention to the technical status of the stock.
Is the stock currently overbought?
The strong dollar, sinking interest rates and loss of risk appetite have created the perfect environment for AT&T's stock to flourish. Wary investors have piled into the safe haven play driving shares above the consensus price target of $38.40 in furious fashion.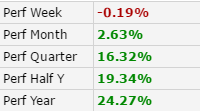 Source: Finviz.com
Furthermore, the stock is trading just off its 52-week high and slamming up against heavy resistance at the top of the 5-year trading range.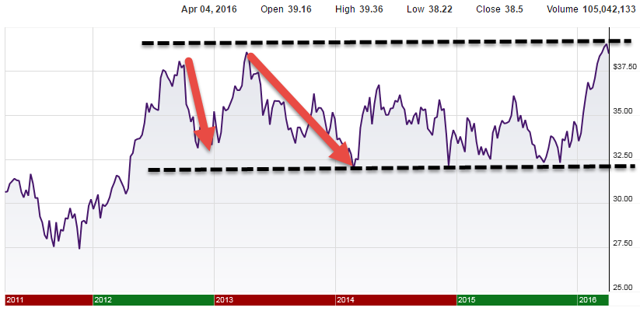 Click to enlarge
Source: Scottrade.com
Even so, all is not lost. The technical picture looks promising on a long-term basis, even though the short term looks somewhat bleak.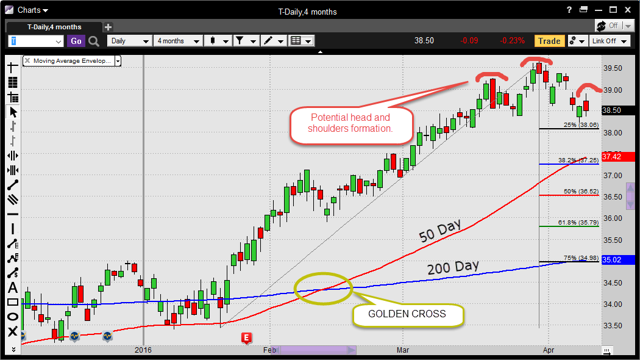 Click to enlarge
Source: Scottrade.com
Achieving the coveted golden cross in February is a solid long-term positive technical indicator. This is why my call is more of a do not buy rather than a sell one. Nonetheless, the short-term picture is bearish.
The recent rally of 16% in just a few months has been too far too fast. This has been proven to be true twice before. In the two previous instances, the stock has retraced the entirety of the gains in short order. The stock has been locked in a channel between $40 and $30 for the past 5 years. The risk/reward equation is negative at this level. The question is… what should long-term holders do if this is true?
What should long-term holders do?
The fantastic amount of prescient commentary created by my seemingly outlandish call made it worth the heat. The following is a list of some of the best ideas culled from the comments of my previous article. I suggest anyone who has not read it do so now. You can see it here.
1. Do nothing
The overriding consensus was essentially to do nothing if you are a long-term income investor. The stock is a dividend aristocrat and the dividends are as safe as they come. Stay the course and collect the income passively.
2. Use options to protect and enhance
Many suggested selling covered calls or buying puts. Selling covered calls or buying puts can enhance your yield and protect your investment. Even so, this strategy was not 100% well received. Many stated the risk of employing an options strategy was not worth the reward.
3. Small percentage said to sell
A few shareholders actually stated they did sell based on the unprecedented run-up. A few posters stated they sold at $39 and expect to buy back shares within the year at $35, pocketing a tidy sum in the process.
4. Change DRIP to cash
One poster, Peapaw, stated if they were inclined to believe the stock was overpriced they took their dividend payouts in cash rather than DRIP. I thought this was one of the most prescient ideas presented. Don't sell anything, just take the distributions in cash and use it to buy shares when the stock cools off, hopefully.
Basically, I stated the stock is ripe for a fall. What you do with this information is your business. I am a financial blogger, not a financial advisor. My musing is not to be construed as investment advice. Everyone's situation is different. Now let's wrap up by reviewing the potential downside risks.
Downside Risks
Handset upgrade cycle slowing
In the fourth quarter, the company saw a slowdown in the handset upgrade cycle with total sales fading somewhat. I expect this trend to continue. This could hamper revenue growth going forward. That is what makes the DirecTV integration so important.
Tough comparisons loom
With the company coming off a banner 2015 year, a lot of things need to go right in 2016 to keep the trend intact. When performing such a complex integration, often hidden costs materialize while expected synergies vanish.
One time event risk
On top of all these risks, a portion of the company's prolific performance in 2015 was directly attributable to the financial impacts of the DirecTV merger. This event effectively sets the bar higher and makes the trajectory of growth that much harder to sustain.
Bottom line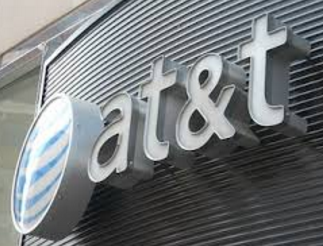 The cat is essentially out of the bag. Now is not the time to start a new position in the stock. Nevertheless, as a long-term shareholder myself, I am not selling. Even so, each shareholder's situation varies. Investing is not a one size fits all type business. I think the stock has reached a short-term peak and due for a pullback. What you do with this information is up to you.
Final Thought
Please use this information as a starting point for your own due diligence. Always consult your financial advisor prior to making any investment decisions. Those are my thoughts on the subject. I look forward to reading yours. If you found this article interesting, please click on the follow button at the top of the page. It would be greatly appreciated.
Disclosure: I am/we are long T.
I wrote this article myself, and it expresses my own opinions. I am not receiving compensation for it (other than from Seeking Alpha). I have no business relationship with any company whose stock is mentioned in this article.