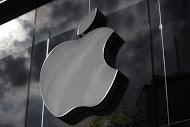 Apple (NASDAQ:AAPL) reports April 25th after the market close. The last quarter saw a meaningful slowdown that the company was concerned about.
Some of the issues may have been a pull-forward of sales. We think the main issue, however, is a need for innovation.
The Importance Of Steve Jobs Now
We went back in time to see the impact of Steve Jobs' absence and return. In his absence from 1985-1997 the stock went from $.50 to $.80-.90 (in 12 years). In his return the stock went to $50, over a 50-fold gain. After his passing the stock has doubled in about five years. There have been advancements but not the new wow product, yet. We think that he was the main impetus of innovation, which is not an epiphany. Business is an art of banking on key players and his business acumen was one of a kind. Apple has a strong team and strong developers, but Steve Jobs is missed.
Google/Alphabet (NASDAQ:GOOG) (NASDAQ:GOOGL), Amazon (NASDAQ:AMZN) and Microsoft (NASDAQ:MSFT) are all strong competitors looking for market share of every category. Apple won through hardware innovation and keeping the software code in-house. Now other players are working fast to pass Apple on the software side, on openness, and ease of use for consumers and developers. If it happens, Apple turns back into a neat hardware pure-play, so they need to pick up the innovation. Smaller and thinner is a hardware strategy, but not the high margin software gold.
When unit growth slows from 22% to .4% quarter to quarter the issue has to be mentioned.
Saturation
The company has focused investors on its services growth and its installed base of late. Core investors care about unit growth and topline growth. The installed base on its own is an impressive number but is looking in retrospect on what the company has achieved. The services piece also is exciting but much smaller than overall iPhone revenues and cannot, at this stage, make up for slowing iPhone sales. By the company turning attention to other legs of the business, it appears to be a sign that this leg (iPhone) could be in the later innings.
Emerging Market Slowdown
Apple has faced international volatility in the past but this one slowed the pace of revenues in a very short timeframe. Typically their products have held them strong through such headwinds, which was not the case this time.
In total 66% of their business is overseas. We're guessing about half of that (or more) is from emerging markets.
With the dollar's recent weakness, some of the currencies may be better this coming quarter, but year-over-year they are still down big, which will continue to be a drag for them.
The currencies do not sound like the main issue, however. The economies are the main reason for the sales impact.
"Major markets, including Brazil, Russia, Japan, Canada, Southeast Asia, Australia, Turkey and the eurozone, have been impacted by slowing economic growth, falling commodity prices and weakening currencies."
That was in 2015.
Their largest international market may be at risk after seeing weakness in January.
"Notwithstanding these record results, we began to see some signs of economic softness in Greater China earlier this month, most notably in Hong Kong."
"We've invested through economic uncertainty in the past and we've always come out stronger on the other side."
"We are providing a wider range for revenue than usual for the second quarter because of the volatility we are seeing in the economy and in the financial and currency markets."
Estimates Not Conservative
After the report, street earnings estimates for the quarter came down but the year did not move much.
The company blamed comparisons for some of the slowdown so we ran "two-year" growth numbers which combines the growth rates from this year and last year. The first quarter (Dec) did not show much of a two-year slowdown. This coming quarter, the street numbers, which follow the company's guidance, do expect a bigger two year slowdown, which aligns with their qualitative commentary that trends slowed further in January.
| | | | | | | | | |
| --- | --- | --- | --- | --- | --- | --- | --- | --- |
| | 2015 | | | | 2016 | | | |
| | Dec | Mar | Jun | Sept | Dec | Mar | Jun | Sept |
| | Q1 | Q2 | Q3 | Q4 | Q1 | Q2E | Q3E | Q4E |
| iPhone Units | 74468 | 61170 | 47534 | 48046 | 74779 | | | |
| Growth | 45.9% | 39.9% | 35.0% | 22.3% | 0.4% | | | |
| 2 Year Gr | 52.7% | 56.7% | 47.7% | 38.5% | 16.6% | | | |
| | | | | | | | | |
| Revs | 74599 | 58010 | 49605 | 51501 | 75872 | 52000 | 46760 | 52598 |
| Growth | 29.5% | 27.1% | 32.5% | 22.3% | 1.7% | -10.4% | -5.7% | 2.1% |
| 2 Year Gr | 35.2% | 31.8% | 38.5% | 34.7% | 31.2% | 16.7% | 26.8% | 24.4% |
That said, the June and September quarters imply a re-acceleration closer to the two year run-rate in FQ1.
That may be aggressive given:
*A lack of newness
*Potential saturation
*Global slowdown
*Foreign exchange headwinds.
Here's what they said about the 'out' quarters:
"As you know, we don't provide guidance beyond the current quarter and it's difficult for us to forecast economic and foreign exchange factors. However, at this point, we believe the March quarter faces the most difficult year-over-year compare relative to the rest of the year."
They imply that trends should pick back up after the March quarter as comparisons ease. While the year ago comparison do look easier after March, when combining it with the year before it actually looks a little tougher (on a two-year basis). Given the headwinds, comparisons are not easy.
iPhone units at flattish growth is uninspiring. Even if they maintain it or beat it, it is not strong. The rate of change of FQ1's slowdown is more severe than it has been in recent history. We'd guess there is even a chance iPhone unit growth can go negative at some point this year. That would be cause for concern.
Conclusion
Short interest is low which speaks to a general lack of official concern. Most of the street seems to be recommending Apple. We would probably be at a hold rating but given our concern of the overall market, this is one story that could have more risk, thus a sell rating.
Elazar Advisors, LLC specializes in earnings and predicts, analyzes and reacts to earnings and earnings events as well as developing current company and macro stories with a hedge fund perspective.
If you want Elazar's analysis on Seeking Alpha, scroll to the top of the article and hit "Follow." Elazar also writes real-time pieces as earnings and news are reported on Seeking Alpha. If you want to be among the first updated, be sure to check the box for "Real-time alerts on this author" under "Follow."
Disclosure: All investments have many risks and can lose principal in the short and long term. This article is for information purposes only. By reading this you agree, understand and accept that you take upon yourself all responsibility for all of your investment decisions and hold Chaim Siegel, Elazar Advisors, LLC, bestideas, their related parties, and its authors harmless.
Disclosure: I/we have no positions in any stocks mentioned, and no plans to initiate any positions within the next 72 hours.
I wrote this article myself, and it expresses my own opinions. I am not receiving compensation for it (other than from Seeking Alpha). I have no business relationship with any company whose stock is mentioned in this article.