Alcoa (NYSE:AA) unofficially kicks off earnings each reporting season. I recommended it was time to buy last summer as I thought shares were undervalued. Simple as that. And I discussed why. Well, the commodities market weakness as well as general stock market malaise has led to my call being down 15%. Ouch. The fact is that this long-standing bellwether company has been operating under some tough conditions. First, an economy that limps along. Since the Great Recession, have we come back? Yes, but not nearly as strongly as we would have expected say 5 years ago. In short, we have simply just meandered forward. There has not been REAL growth since the Great Recession. It's unlike any rebound in history and frankly the bull market is 7 years old.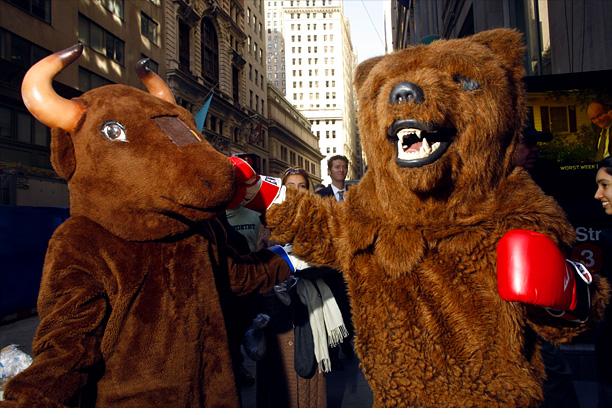 That said, the company and the stock is struggling because it relies heavily on metal prices in conjunction with a robust construction economy. Of course the company produces and manages primary aluminum, fabricated aluminum and alumina, which has been a tough sector to operate in for some time. One reason I like the name overall is that it has little competition, which is a big plus but at the same time, it can be tough to be competing with the global economy. Because of the weakness in demand and in the prices of the underlying commodities Alcoa stock continues to limp along. I made the buy call after three quarters of decent results. Sales were rather strong and I had been waiting for a chance to pull the trigger. I called for a buy at $10.50. The stock is at $9.20, so what do we do?
Well, let's not forget that back in January this stock touched a new 52 week low of just over $6, so at current prices it is up 50%. Thus just because of the present pullback it doesn't mean that it is a buy. The fundamentals are hurting. It doesn't take a genius to see that expectations for the company have diminished in the last few months with the stock falling. Thus, I was not surprised to see Alcoa delivered a somewhat weak quarter. I'm disappointed overall and believe it may once again be a warning sign for corporate earnings, especially for those in the materials sector. That remains to be seen, however one thing we do know is that the prices of metals have not greatly improved since last quarter. Alcoa set the tone here while the headline numbers were not looking great, there was some strength in key segments.
What do I mean? Well first, Alcoa did swing from saw a net loss of $500 million or $0.39 per share to net income of $16 million or a fraction of a penny per share. If we exclude special items, net income was $108 million or $0.07 per share. The good news is that it beat consensus estimates by $0.05. While the earnings figure is nice, overall, I believe this start to earnings season is telegraphing weakness, particularly in construction and other materials names.
This is because earnings aren't everything. Let's talk about sales. The company posted a revenue miss of $190 million. Revenue came in at $4.9 billion, and this was down 15% year-over-year. Now, the key reason for this decline was a 20% negative impact from lower alumina and aluminum prices as well as some costs associated with divestitures and closures. There was a positive 5% impact to revenues thanks to acquisitions and organic growth. One good piece of news is that there were very strong gains across all segments year-over-year, amounting to $364 million in productivity gains.
That is a nice lead-in for the segment-specific performance. For starters, the Engineered Products and Solutions segment delivered record revenues of $1.4 billion, while aerospace revenue was up 14% year-over-year. The Global Rolled Products segment saw positive developments. In fact, year-over-year auto sheet shipments grew 38% while adjusted EBITDA per metric ton increased 8% year-over-year. The Transportation and Construction Solutions segment saw record Q1 adjusted EBITDA margin of 14.9%. The company saw $430 million used for operations, resulting in negative $681 million of free cash flow for the quarter. The company ended the quarter with $1.4 billion cash on hand.
But the earnings tell us where the company has been and not where it's going. Is there hope? Well, Alcoa projects another strong year for global aerospace sales. It sees 2016 global aerospace sales jumping 6% to 8% over 2015 on continued robust demand for large commercial aircraft and jet engines. However this is a downward revision to guidance. In automotive, the company still forecasts global production growth of 1% to 4%. Alcoa expects the building and construction market to continue to improve in 2016, with global sales growth of 4% to 6% as well as 2% to 4% growth in turbines. I will point out that production in heavy duty trucks is a global production of -4% to flat.
The outlook of course for the revenues and earnings not only depends on volumes but the results are strongly driven by prices of alumina and aluminum. The company can't control prices, but the supply/demand curve is working in the company's favor. In fact, in 2016, Alcoa expects a global aluminum deficit of 1.1 million metric tons. Digging further it appears there will be a 5% growth in demand but only a 2% growth in supply. Alcoa projects an alumina deficit of 1.4 million metric tons. Be mindful that global aluminum demand is expected to double between 2010 and 2020. We are already seeing the growth in demand. Prices haven't caught up yet, but it is more a matter of when, not if. The supply and demand curve is setting up nicely, and as such it is just a matter of time. But it could be longer than we expect. In short, time is the unknown factor. The metals sector had been weak for a long time, and it may continue. I continue to like Alcoa in the $8 range, long-term.
Note from the author: Christopher F. Davis has been a leading contributor with Seeking Alpha since early 2012. If you like his material and want to see more, scroll to the top of the article and hit "follow." He also writes a lot of "breaking" articles that are time sensitive. If you would like to be among the first to be updated, be sure to check the box for "Real-time alerts on this author" under "Follow."
Disclosure: I/we have no positions in any stocks mentioned, and no plans to initiate any positions within the next 72 hours.
I wrote this article myself, and it expresses my own opinions. I am not receiving compensation for it (other than from Seeking Alpha). I have no business relationship with any company whose stock is mentioned in this article.