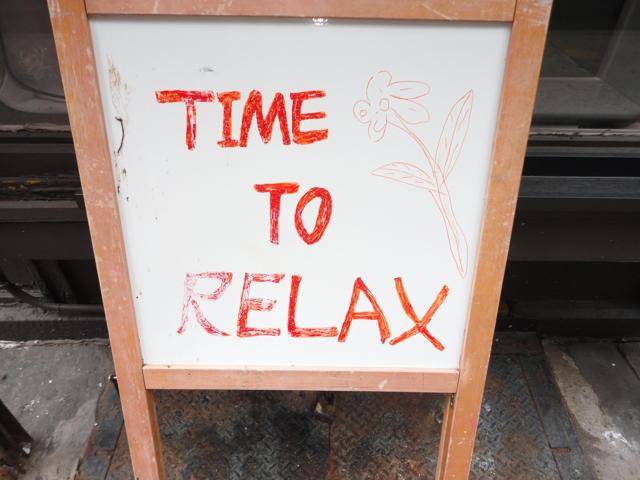 Click to enlarge
Heading into its earnings report, Bank of America (NYSE: BAC) holders and prospectors may fear the reaper so to speak. The bank's earnings estimates have been cut significantly over the last 90 days, mostly due to altered interest rate expectations. However, I anticipate the Fed's tightening rate trajectory is still intact, and expanding net interest margins will come. Also, the major consumer lender may be feeling some pressure of late due to February economic data, but I believe there is an anomalous cause for that. The latest GDP estimates are reflecting February's softness and so are BAC shares apparently, but I believe March will show better. I suggest Bank of America holders look past the period and sit tight, and those seeking entry find value here. So don't fear the reaper as the company reports its earnings this week. Better days are ahead.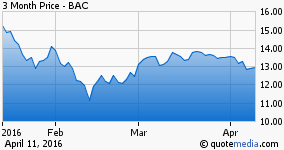 3-Month Chart of BAC at Seeking Alpha
Bank of America shares have come back in since maximizing their recovery from the market's February trough. Some of that has to do with volatility in energy prices, as I've warned, but as energy prices have recently resurged, investors have left BAC behind.
Investors are more likely worried about the bank's first quarter earnings report due this week for release. The main reason for that is the deep downward -34% revision to the analysts' consensus estimate for Q1 earnings, from $0.32 90 days ago, to $0.21 most recently. Most of the downward revision is due to a change in interest rate expectations over the past 90 days and the bank's sensitivity to rates. After all, in December the Fed indicated it was likely to raise interest rates four times, but by March their forecast was revised to just two hikes. Fed funds rate futures and the yield curve had already priced expectations down to just one rate hike. As that change is incorporated into estimates for banks' net interest income, it proves meaningful. So BAC's earnings outlook required serious adjustment to account for the difference to net interest income.
Some of BAC's decline is also probably due to concern about recently curious economic data. Bank of America, as a major lender and money center bank, is highly cyclical, so any downturn in the economy is especially meaningful to its shares. Recently reported motor vehicle sales for March fell off the blockbuster pace seen earlier in the year. CNBC's Rapid Update, a measure of real time economist expectations for GDP, has shown deteriorated expectations over just the past month. Currently, the data shows economists expect just 0.8% GDP growth for Q1 on average; less than a month ago, the same estimate sat at 1.9% growth. It has come down for a few reasons, most of which I see as anomalous. That would mean there's been an anomalous impact to BAC shares, which would make the latest dip in price an opportunity.
In recent reports on the economy, I have argued the data was anomalous and the result of a negative feedback loop, as volatile financial markets infected economic activity in early 2016. It's a view I have not seen published or discussed anywhere else, but that I expect to become popular opinion over time. Home sales and consumer spending reflected softness in February, but indications for both are for improved activity in March and moving forward (makes a difference for GDP). See the reason for my confidence in housing via my report, Fresh Data Dispels Housing Market Concerns and for consumer spending in the link to the issue above. I expect improved economic data moving forward will expose February for its quirks, and allow for refreshed upward GDP revision and expectations for banks as well.
Bank of America currently trades at a valuation that better represents recession than the outlook I expect for it. The Federal Reserve wants to normalize its rate policy, and it has the labor conditions and I believe inflation environment to argue for it. Despite the latest data and revision to GDP, and despite my own concerns about Europe, I believe U.S. economic conditions also justify it. Still trading at a deep discount to book value, and with book value still growing, there should be a margin of safety here. Earnings estimates have accounted for quarterly weakness, and even if it is not adequately accounted for, it is expected. As a result, I see downside risk limited and the earnings report as a potential buy the news event after a sell the rumor precursor. Don't fear the reaper. I follow BAC closely and invite vested interests to follow my column here at Seeking Alpha.
Disclosure: I/we have no positions in any stocks mentioned, and no plans to initiate any positions within the next 72 hours.
I wrote this article myself, and it expresses my own opinions. I am not receiving compensation for it (other than from Seeking Alpha). I have no business relationship with any company whose stock is mentioned in this article.