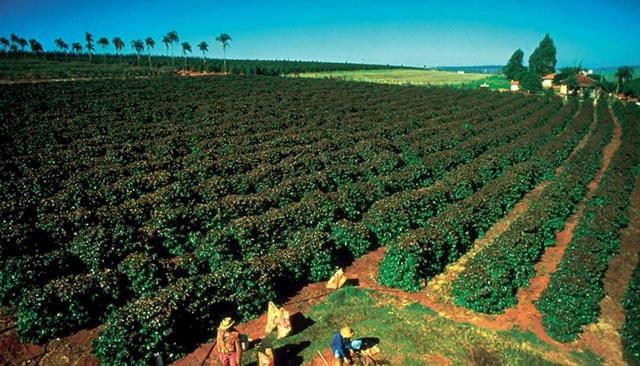 Click to enlarge
As many readers will be aware, we jump in and out of trading coffee futures or ETFs/ETNs when we see an opportunity. Thanks to the volatility of coffee prices opportunities have been presenting themselves a lot this year. This leads us to the opportunity at hand today, which is going long with the iPath Dow Jones-UBS Coffee ETN (NYSEARCA:JO). Last time we spoke about this ETN we called for gains to be locked in as a drop was quite likely to occur. Well that drop has happened and we believe that now is a great time to jump back in and ride it higher.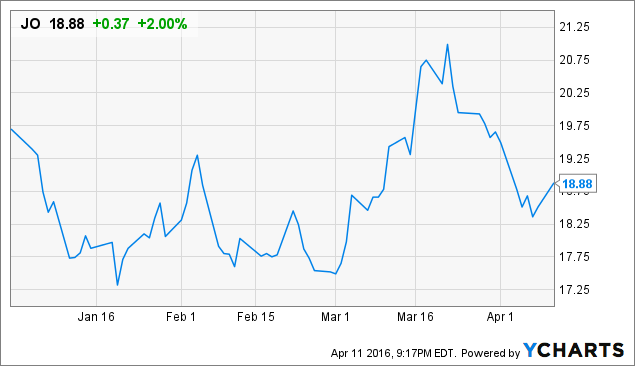 As you can see on the chart above, it narrowly missed out on breaking through the $21.00 market. But we expect that the next rally will take it through there. This would be a minimum 11% return from the current price the ETN trades at.
We believe it is likely to go higher due to the fact that demand is growing at a greater rate than supply. This is down to the fact that there are production concerns in key production countries which have continued to develop. Droughts in Brazil, Colombia, and Vietnam are all likely to negatively impact projected harvest yields for the 2016-17 season.
Recently, Dutch multinational banking company Rabobank conducted the largest crop survey ever by a financial institution, and it pointed to a 24% drop year-over-year in Brazilian robusta output. As Brazil is the world's second-largest producer of robusta coffee, this is certainly going to be felt in the market.
Furthermore, the bank has recently advised that it has started to see dryness in key Vietnamese robusta areas. Vietnam is the world's largest robusta producer by some distance, so if its output declines in a similar way to Brazil's, then your latte at Starbucks (NASDAQ:SBUX) or Dunkin Brands (DKN) may start to get a touch more expensive next year.
This dryness does not come as a surprise. The weather phenomenon known as El Niño has meant many of the major coffee producers have had extremely dry weather since late last year. It is only now that we are beginning to see the damage that it has caused to production. It doesn't look great so far, and there is a chance that things could even get worse if the dryness is more severe than expected.
This could prove to be a real problem with demand for coffee worldwide growing at a high rate. So much so we don't believe that this level of supply will be able to cope with it. We pinpoint the aggressive expansion of Starbucks into China as playing a key part of the growth in demand worldwide. The International Coffee Organization believes that worldwide coffee consumption will grow by 25 percent in the next four years. This means growth from 141.6 million bags of beans (132 lbs per bag) to 175.8 million bags in 2020
For this reason, we think a long position in coffee with the iPath Dow Jones-UBS Coffee ETN is a great investment today. As we said at the beginning, we have a tendency to jump in and out, but this is not completely necessary. Investors which are happy to be patient could sit on this ETN for a good twelve months and would likely see many ups and downs, but strong returns at the end of it.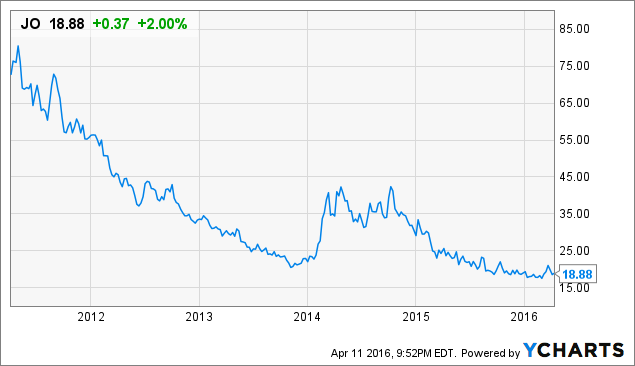 When you look at the five-year chart you can see just how low the price has come. If demand really does outstrip supply, then we see no reason why the price would not climb above $30 again.
Our short-term target is $21.00 which represents a ~11% return from the current price. Coffee has provided us with great returns so far this year and we expect it to still be the case over the next few months.
Best of luck with your trades! We will keep you posted with any changes to our outlook if and when they occur.
Disclosure: I am/we are long JO.
I wrote this article myself, and it expresses my own opinions. I am not receiving compensation for it (other than from Seeking Alpha). I have no business relationship with any company whose stock is mentioned in this article.